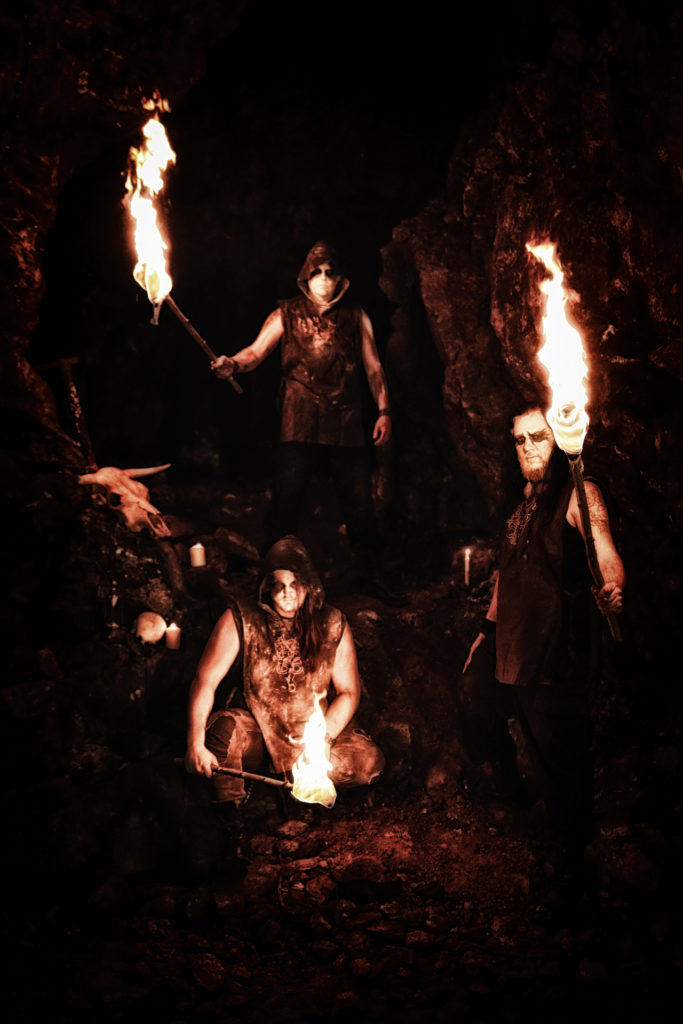 "…listening to this song is like stepping into a blizzard of razors." — Cvlt Nation on "Mors Vincit Omnia"
Stream / Share CRIMSON MOON's "Mors Vincit Omnia" At THIS LOCATION
Mors Vincit Omnia (death conquers all) is the forthcoming new full-length from veteran black metal collective, CRIMSON MOON. Set to drop via Debemur Morti Productions August 30th, the record spews forth eight epic tracks of propulsive occult grandeur, constructed in homage to Azrael: Angel Of Death, Destruction And Renewal.
In advance of its release, today Cvlt Nation offers up an exclusive stream of the title track, noting accurately, "listening to this song is like stepping into a blizzard of razors."
Adds CRIMSON MOON founder/multi-instrumentalist Scorpios Androctonus, "This was the first track written for the new album which brought a key part in deciding the cover artwork (Daniele Valeriani) and theme of the album. Although it is the shortest track on the release, it also represents the swift and sharp blade of the Scythe of Saturn. May the music serve as a reminder: Death conquers all; Death always wins."
Hear CRIMSON MOON's scathing "Mors Vincit Omnia," exclusively at Cvlt Nation at THIS LOCATION.
View the band's previously released video for "Godspeed Angel Of Death" featuring the guest vocals of Lord Angelslayer (Archgoat) and Proscriptor McGovern (Absu) below.
CRIMSON MOON's Mors Vincit Omnia will be released on CD, vinyl, and digital formats. North American preorders can be placed at THIS LOCATION. For European preorders go to THIS LOCATION. For digital orders, visit the Debemur Morti Bandcamp page HERE.
CRIMSON MOON was forged more than two decades ago in the US as the magickal solo black metal project of Scorpios Androctonus before relocating to Germany in 1998 and evolving into a full band of menacing distinctiveness. The band's newest set of mystical hymns is expertly built from punchy second-wave black metal riffs, cathedral-sized hooks, cosmic synthscapes, organ adornments, and ritualistic choral incantations that are as catchy as they are cryptic. Driven forward by sterling session drum work from Blastum (Aosoth, Antaeus) and a bass-heavy Hybreed Studios production which achieves the perfect dynamism between power and ambience, obscure themes are illuminated in a devilish attack of bludgeoning and focused song writing. Mors Vincit Omnia features guest appearances by Proscriptor (Absu), Lord Angelslayer (Archgoat), Ixithra (Demoncy), and Phaesphoros (Kawir) who in addition to mixing the record also performs wooden recorder and artwork by Daniele Valeriani (Dark Funeral, Dissection, Archeron). Written under the influence of the dead of winter, the new album pays homage to the Angel Of Death. Fans of Cradle Of Filth, Ancient, Dissection, and Nightbringer pay heed.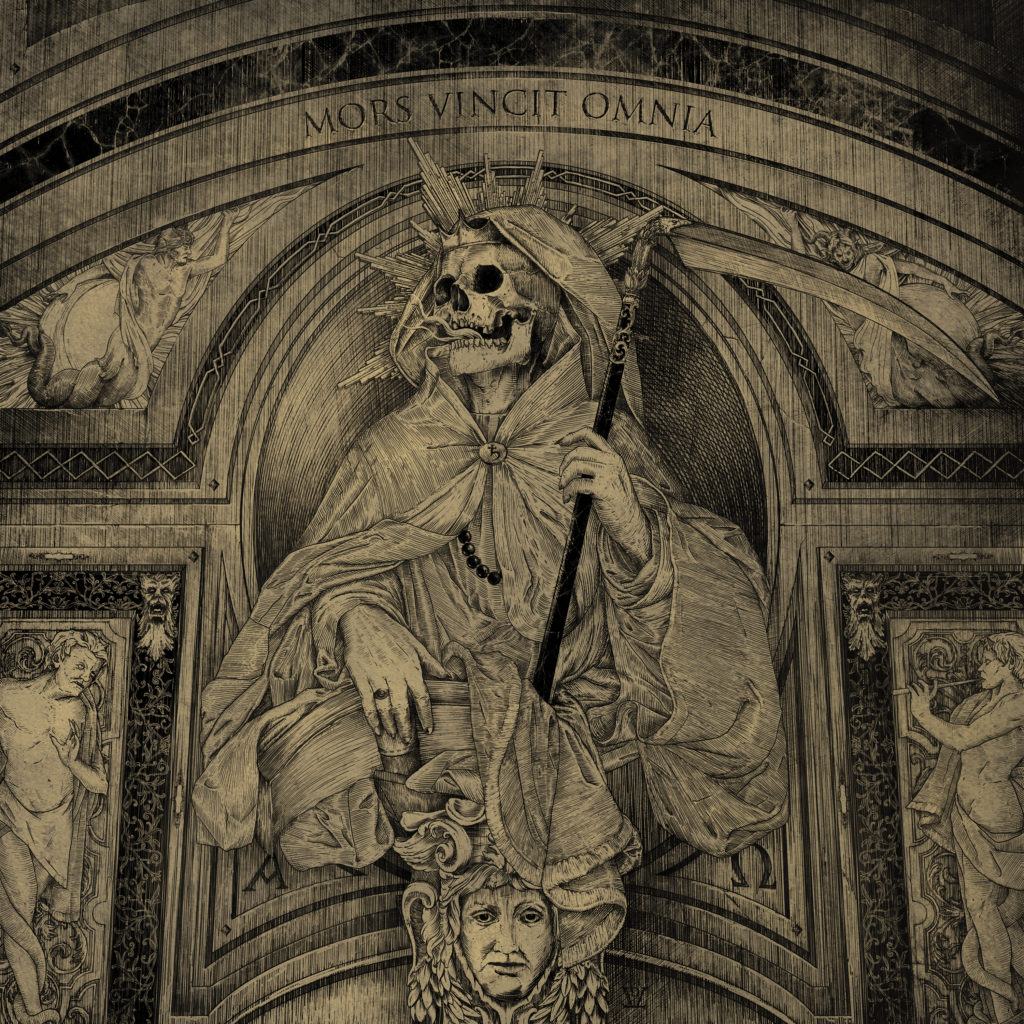 http://www.facebook.com/Crimsonmoonxeper/
http://crimsonmoonxeper.bandcamp.com
http://www.instagram.com/crimson_xeper_moon/
http://www.debemur-morti.com
http://www.facebook.com/debemurmorti
http://dmp666.bandcamp.com
http://www.instagram.com/debemurmorti/