COUGH
, has shared a second new song from their forthcoming offering,
Still The Pray,
their first new full-length in five years. The crushing eleven-minute-long "Dead Among The Roses" has just premiered via Stereogum, who issues: "
Still They Pray
…makes a strong case for them as the best straight-ahead stoner sludge band in the game today. True, they're basically executing Electric Wizard's playbook: long, digressive songs built on huge amps; resinated and resonant power chords sketching out bluesy riffs; textural solos and slow fades. (Electric Wizard main man Jus Osborn produced the album, fittingly.) But
COUGH
summon a sense of pained melancholy that recalls other meanings of 'execution.' [David Cisco's] tortured vocals give
COUGH
an emotive edge that many bands in this vein lack; his miserable howling on 'Dead Among The Roses' reminds that psychedelic experiences often come with a dark side."
Hear "Dead Among The Roses" now at THIS LOCATION.
You can also sample "The Wounding Hours," streaming now via YouTube HERE.
Still They Pray is set for release via Relapse Records on CD, 2xLP, and digitally this coming June 3rd. Physical preorders and bundle deals are available via Relapse.com HERE, and digital copies can be preordered through COUGH's Bandcamp page at THIS LOCATION.
COUGH will play a special record release show June 3rd in Richmond with additional live abrasions to be announced soon.
COUGH:
6/3/2016 Hardywood – Richmond, VA w/ Tasha Yar, Forest Of Legend.
Conceived in the fertile metal underground of Richmond, Virginia circa 2005, COUGH has sought to be the heaviest band ever since their inception. The band takes inspiration from the most savage aspects of extreme music, from crushing doom metal and grimy sludge to early black metal. After the independent 2007 release of their first EP, The Kingdom, COUGH quickly put out their first proper full-length, Sigillum Luciferi (Forcefield Records, 2008). Recorded with acclaimed producer Sanford Parker (Minsk, Rwake, Pelican, Nachtmystium), Sigillum Luciferi was an ugly, agonizing set of misanthropy set to music. Slight bits of psychedelia wormed into the massive riffs and wove their way throughout the band's inhuman screams, making the record one of the most impressive pieces of doom metal to emerge from North America in quite some time.
Between hospital visits and bouts of near-insanity, COUGH slowly labored forward with the writing of their follow-up full-length. The band had signed to Relapse Records and returned to Chicago, Illinois enlisting Parker once again to record their sophomore album. That LP, their aptly-titled Relapse debut Ritual Abuse, delivered thoroughly massive, psychedelic doom via five epic tracks of impenetrable walls of sludge. Ritual Abuse caught the attention of publications including Stereogum, Metal Injection, Decibel Magazine, and more, and was widely hailed as one of the finest moments of twenty-first-century doom metal.
Upon the release of Ritual Abuse, the band embarked on two epic North American and European tours, staying on the road for more than four months per region. Peddling their doom filth across the U.S. with Buzzov*en and Weedeater and later embarking on their first trip to Australia, the band finally settled back home again. After a five-year hiatus, COUGH returns with their latest offering Still They Pray. Just like the sleeping shoggoths of R'lyeh, sometimes the beast lies but it never dies.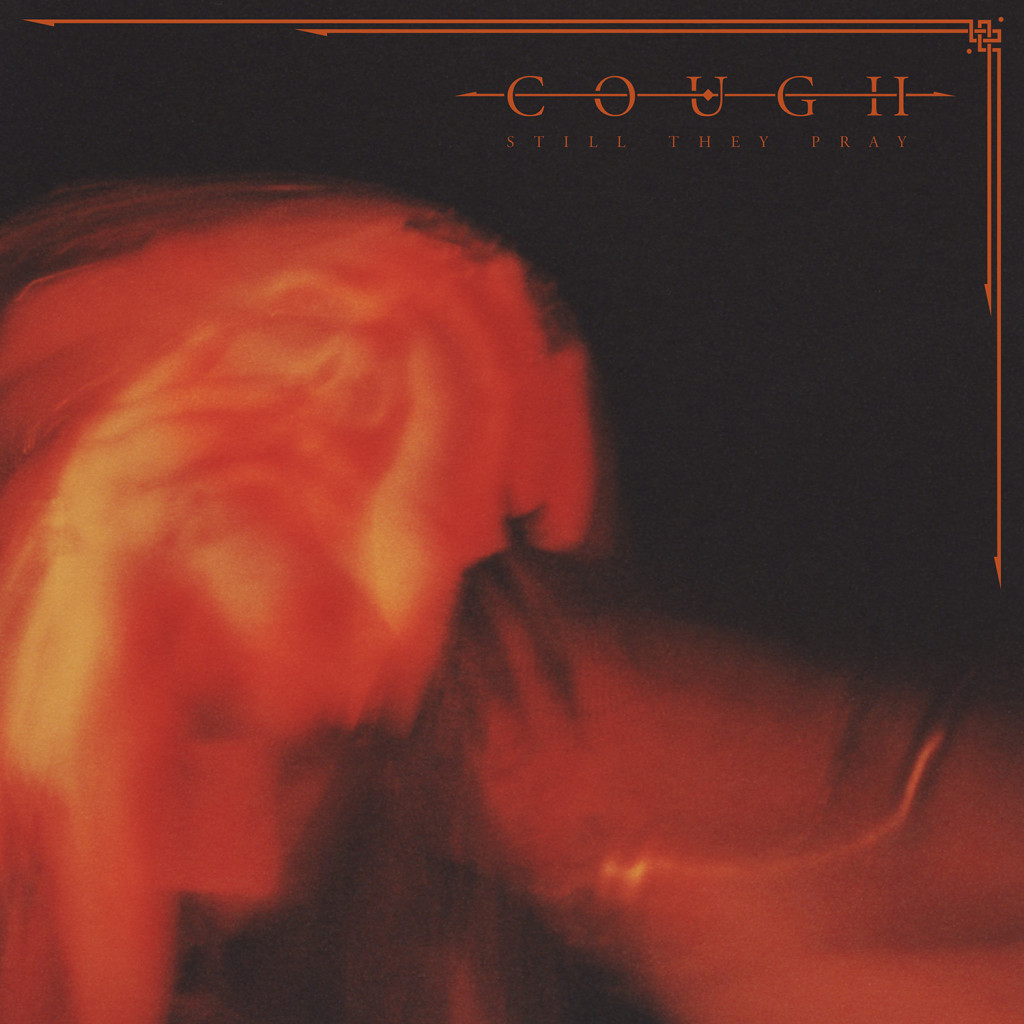 For coverage of COUGH, in North America contact liz@earsplitcompound.com, in the UK contact pip@relapse.com, in the rest of Europe contact frank@pettingzoo.nl, and elsewhere contact bob@relapse.com.

http://www.facebook.com/cough666
http://www.cough.bandcamp.com
http://www.relapse.com
http://www.relapserecords.bandcamp.com
http://www.facebook.com/RelapseRecords

Richmond doom quartet,