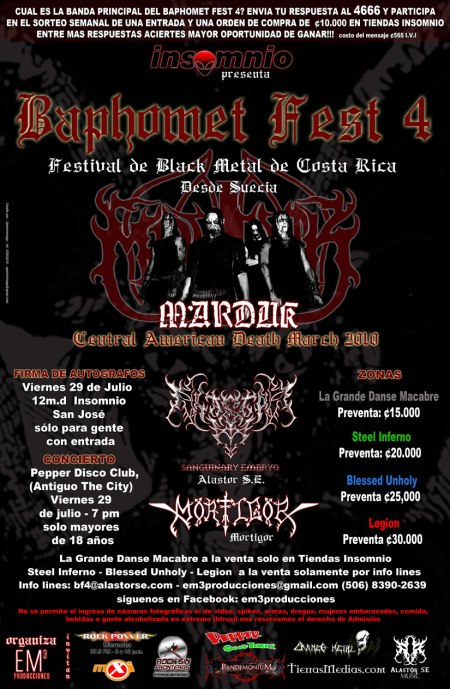 InsideCostaRica.com reports that Costa Rica's Catholic church is calling for respect from the Swedish black metal band MARDUK, who will be making an appearance in Costa Rica next week.
MARDUK has been strongly criticized by religious groups for its anti-Christian lyrics and even branding the band as "Satanic."
Mario Segura, Catholic priest and spokesperson for the Curia Metropolitana, said "they should have more respect because they are sacred things," referring to the band's use of religious articles, like an inverted cross in its album cover art.
Segura said he considers that this type of music and message cannot encourage any good in Costa Rica's youth.
MARDUK will be in Costa Rica on July 29 at the Pepper Disco Club (formerly The City). The band last made an appearance in Costa Rica in 2003.
EM3 Producciones, promoter of the event, said the Thursday show is for those 18 years of age and over and that the band will not be performing any type of ritual on stage, just perform its music.
Read more from InsideCostaRica.com.