Stream / Share CORROSION OF CONFORMITY's New Video Blog at THIS LOCATION.
CORROSION OF CONFORMITY will release their long-anticipated new full-length No Cross No Crown January 12th, 2018 via Nuclear Blast Entertainment. The record marks the first recording with vocalist/guitarist Pepper Keenan in over a decade.
In advance of its release, today the band unveils part one of a multi-part blog series. Here the band discusses how it feels to "be back." Watch the video at below. And if you missed it, be sure to check out the band's first single, "Cast The First Stone," also below.
No Cross No Crown will be released via Nuclear Blast Entertainment worldwide on January 12th, 2018 on CD, digital, vinyl, and cassette formats. Various preorder bundles are currently available at THIS LOCATION.
CORROSION OF CONFORMITY's No Cross No Crown somehow sounds as though no time has passed between 2005's In The Arms Of God and today. Recording in North Carolina with longtime producer John Custer, CORROSION OF CONFORMITY cut No Cross No Crown in about forty days over the course of a year. Some of these new jams sound like they could've easily appeared on Wiseblood or Deliverance, two of CORROSION OF CONFORMITY's most revered records. Beefy Southern stompers like "The Luddite," "Little Man," and "Forgive Me" are interspersed with melancholy guitar interludes like "No Cross," "Matre's Diem," and "Sacred Isolation" – just like Sabbath used to do in the '70s. "We started doing that on Deliverance," Keenan points out. "My theory on that is that if you're trying to make a record flow, you need to break it up a little. When you need a breather, write an interlude. I like writing those mellow pieces just to space things out and make the next thing come in heavier."
No Cross No Crown stands as irrefutable proof of CORROSION OF CONFORMITY's ability to overcome. "CORROSION OF CONFORMITY and the prior records I've done with them didn't just go away," Keenan observes. "It's an honor to be back out there and have an opportunity to do it again in a real way and not some washed-up reunion thing. Even before we wrote the record, we were out there for a year seeing there was a demand for it and that there was a void that we could fill. That's been CORROSION OF CONFORMITY's deal from day one. We're not chasing anybody around. We're not gonna worry about what the new trends are. CORROSION OF CONFORMITY is CORROSION OF CONFORMITY."
In advance of the release of No Cross No Crown, CORROSION OF CONFORMITY will join Black Label Society for a mammoth North American live takeover. The tour begins December 27th, 2017 in Denver, Colorado and will wind its way through nearly four dozen cities, the journey coming to a close February 27th, 2018. Additional support will be provided by Eyehategod and Red Fang on select shows. See all confirmed dates below.
CORROSION OF CONFORMITY w/ Black Label Society, Eyehategod (12/29 – 1/20; 2/11 – 2/27), Red Fang (1/26 – 2/9):
12/27/2017 Ogden Theatre – Denver, CO
12/29/2017 Anthem at Hard Rock Hotel & Casino – Sioux City, IA ^
12/30/2017 Uptown Theater – Kansas City, MO ^
12/31/2017 Pop's Nightclub – Sauget, IL^
1/02/2018 Sokol Auditorium – Omaha, NE^
1/03/2018 House Of Blues – Chicago, IL ^
1/04/2018 Egyptian Room at Old National Centre – Indianapolis, IN ^
1/05/2018 The Fillmore Detroit – Detroit, MI ^
1/07/2018 Upstate Concert Hall – Clifton Park, NY ^
1/08/2018 M Telus – Montreal, QC ^
1/09/2018 Rebel – Toronto, ON ^
1/10/2018 20 Monroe Live – Grand Rapids, MI ^
1/12/2018 Diamond Ballroom – Oklahoma City, OK ^
1/13/2018 Bomb Factory – Dallas, TX ^
1/14/2018 Emo's – Austin, TX ^
1/15/2018 House Of Blues – Houston, TX ^
1/17/2018 House Of Blues – New Orleans, LA ^
1/18/2018 Marathon Music Works – Nashville, TN ^
1/19/2018 Bogart's – Cincinnati, OH ^
1/20/2018 Center Stage – Atlanta, GA ^
1/26/2018 Jannus Live – St. Petersburg, FL *
1/27/2018 House Of Blues – Myrtle Beach, SC *
1/28/2018 The Ritz – Raleigh, NC *
1/29/2018 The Fillmore Silver Spring – Silver Spring, MD *
1/31/2018 PlayStation Theater – New York, NY *
2/01/2018 The Palladium – Worcester, MA *
2/02/2018 Aura – Portland, ME *
2/03/2018 Electric Factory – Philadelphia, PA *
2/05/2018 Town Ballroom – Buffalo, NY *
2/06/2018 The Goodyear Theater at East End – Akron, OH *
2/07/2018 Stage AE – Pittsburgh, PA *
2/08/2018 Eagles Ballroom Club Stage – Milwaukee, WI *
2/09/2018 Myth Live – St. Paul, MN *
2/11/2018 O'Brians Event Centre – Saskatoon, SK ^
2/12/2018 The Ranch Roadhouse – Edmonton, AB ^
2/14/2018 Commodore Ballroom – Vancouver, BC ^
2/16/2018 Bowes Event Center at Revolution Place – Grande Prairie, AB ^
2/17/2018 MacEwan Hall – Calgary, AB ^
2/19/2018 Showbox SoDo – Seattle, W ^
2/20/2018 Roseland Theater – Portland, OR ^
2/21/2018 Ace Of Spades – Sacramento, CA ^
2/23/2018 House of Blues – Las Vegas, NV ^
2/24/2018 The Marquee – Tempe, AZ ^
2/25/2018 Sunshine Theater – Albuquerque, NM ^
2/27/2018 The Fonda Theatre – Los Angeles, CA ^
^ Dates With Eyehategod
* Dates with Red Fang
CORROSION OF CONFORMITY is:
Pepper Keenan – vocals, guitar
Woodroe Weatherman – guitar
Mike Dean – bass, vocals
Reed Mullin – drums, vocals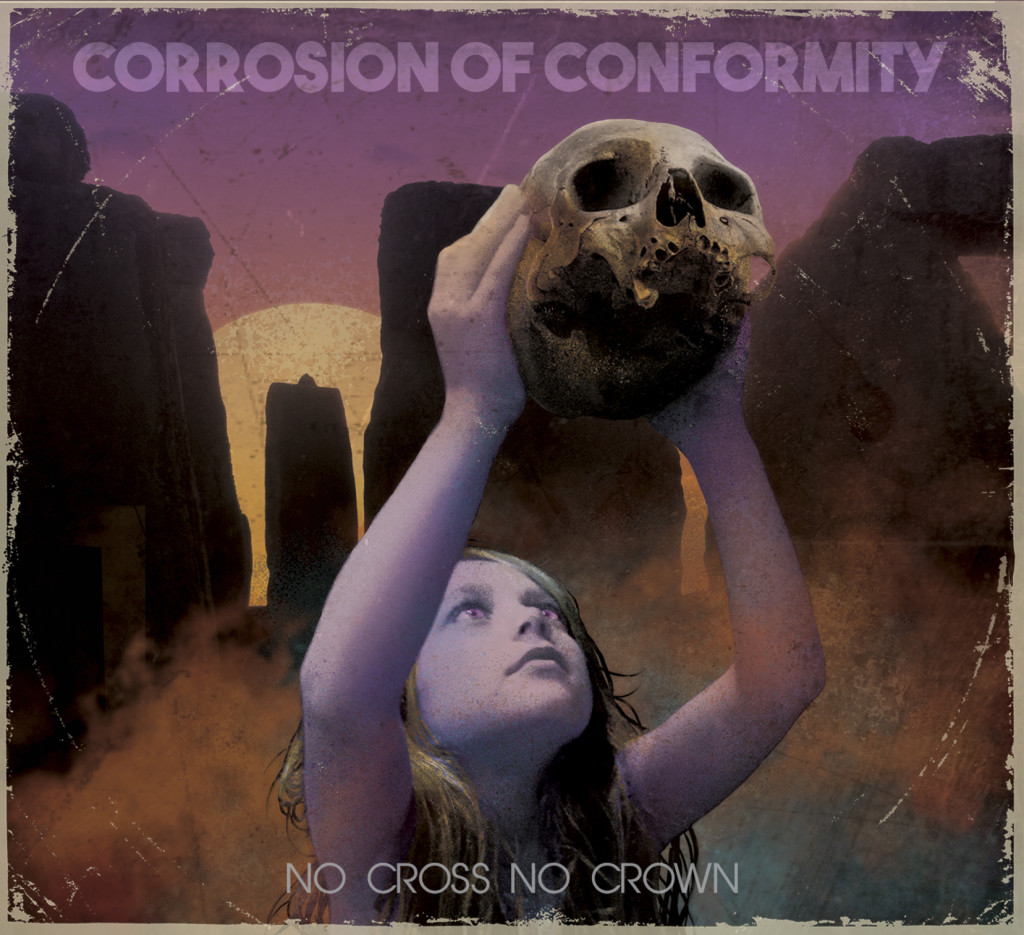 http://www.coc.com
http://www.facebook.com/corrosionofconformity
http://www.twitter.com/coccabal
http://www.nuclearblast.com
http://www.facebook.com/nuclearblastusa/?fref=ts