The Hypothesis is the forthcoming new long player from Bay Area technical death metal architects CONTINUUM. Recorded predominantly by lead guitarist/composer Chase Fraser (Decrepit Birth, Animosity), with additional tracking and mixing by Zack Ohren (Suffocation, Fallujah, All Shall Perish et al.) at Castle Ultimate Studios, the ten-track The Hypothesis spews forth a scathing assemblage of engaging, abrasive, surgically precise and unrepentantly violent compositions based conceptually on the mysteries of the infinite and the unsolved theories of the "continuum hypothesis." This hypothesis was studied by a number of mathematicians, many of whom committed suicide before reaching a conclusion to the unfathomable question of infinity.
A true monolith of progressive technical death metal, The Hypothesis will drop next month via Unique Leader Records. In celebration of its release today the death-bringers at the Deciblog offer up the official new lyric video for ninth cut, "A Surreal Descent."
View it in all its antagonistic glory at THIS LOCATION.
Forged in 2009, CONTINUUM features the current working lineup of Fraser alongside guitarist Ivan Munguia (Arkaik, Deeds Of Flesh), vocalist Riley McShane (Son Of Aurelius), bassist Nick Willbrand (Flesh Consumed) and drummer Spencer Edwards (Son Of Aurelius). Together the CONTINUUM collective provides a sound that rocks the very foundation of modern death metal.
The Hypothesis will be released via Unique Leader Records on April 21st, 2015. Preorder bundles are currently available HERE.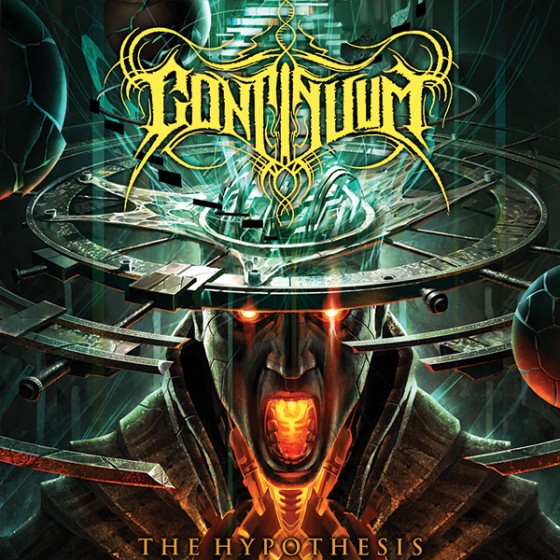 https://www.facebook.com/continuumDM
http://www.uniqueleader.com
http://www.facebook.com/UniqueLeaderRecords
http://www.twitter.com/UniqueLeaderRec
http://www.youtube.com/uniqueleaderrecords