[photo by Andreas Moeller]
Beloved German folk/rock performer CONNY OCHS presents a stellar new video from his latest LP, Doom Folk, which saw release in early 2019 through Exile On Mainstream. The striking new video for "Crawling" makes its public debut through a premiere at Echoes And Dust, alongside an Under The Influence piece with the artist on some of his primary musical influences, including PJ Harvey, Nirvana, and Townes Van Zandt.
See CONNY OCHS´ new "Crawling" video, directed and filmed by Pietro Bondi, at Echoes And Dust RIGHT HERE.
Fans of William Elliot Whitmore, Steve Von Till, Wino, Scott Kelly, and Woodie Guthrie, make sure to check out CONNY OCHS' Doom Folk.
The Doom Folk album is available on LP, CD, and digital formats through Exile On Mainstream. Find digital and physical order options at Exile On Mainstream HERE and US physical preorders at Earsplit Distro HERE. Stream the entire album at Bandcamp HERE.
The illustrations of CONNY OCHS will also be featured at a concert and exhibition, Orakel Rohbau MMXIX, on November 26th, at the Unterholz in Leipzig, Germany, as part of his new tour.
Alchemical rebus, demons, and angels scattering breadcrumbs along their path plus Abraxas magic – the exhibition Orakel Rohbau MMXIX shows original drawings, silkscreen prints and collages by musician and songwriter CONNY OCHS.
Many of his works are created during concert tours and document a quest for magic, truth, and the unknown within oneself. In recent years, music has taken him from Bologna to Seattle and Tokyo. His illustrations are archaic, naïve and always full of longing.
In the tradition of psychedelic artists such as Rick Griffin, but also inspired by primal symbolism, CONNY OCHS´ illustrations feature ritualistic formulas as well as puzzle pieces of pop culture. The pictures, which often seem like incantations, are depicted or collaged with the use of pen, brush, colored inks, gold print, and charcoal.
Since 2014, the Halle/Saale-born artist has been working with a variety of artists, bands and theatre projects to create murals, vinyl and CD artworks and poster designs. A selection of his works can be seen on the internet at: www.ochsworks.com.
CONNY OCHS Tour Dates:
11/08/2019 BlahBlah – Torino, IT
11/09/2019 Latteria – Venezia, IT
11/13/2019 Red Zone – San G. Di Valpoliccella, IT
11/14/2019 Centraf Tropic – La Chaux-de-Fonds, CH
11/15/2019 Butcher – Aarau, CH
11/16/2019 Mars Bar – Zürich, CH
11/25/2019 Zukunft – Berlin, DE
11/26/2019 Unterholz – Leipzig, DE *Orakel Rohbau MMXIX concert and exhibition
11/27/2019 Veb – Siegen, DE
11/28/2019 dbs – 3voor12 – VPRO – Utrecht, NL
11/29/2019 K-Alle Jürgen Wiersch Theater – Dortmund, DE
11/30/2019 Beatpol – Dresden, DE w/ Friedemann
CONNY OCHS believes that the best stories are always the ones yet to be told. He seeks to envision signs of the world that are concealed to most others, and to explore them in a more detailed and higher density. On his new album, Doom Folk, OCHS follows different pathways to those which he has forged before, channeling his observations into narratives driven by two powerful forces, fervor, and vulnerability.
Doom Folk was fully written and performed by CONNY OCHS, recorded at Kabumm Studio, Golzow in Germany in April 2018, produced and engineered by Thommy Krawallo. Melancholy, insanity, attrition, and hope are nestled into OCHS' loud/quiet dichotomy, which is carried forward by clean tones, nuanced instrumentation, and beautiful, authentic singing, before erupting into distortion and dissonance. The album offers twelve new songs delivering thirty-eight minutes of instantly infectious, humble and humbling, emotive folk/rock magnificence.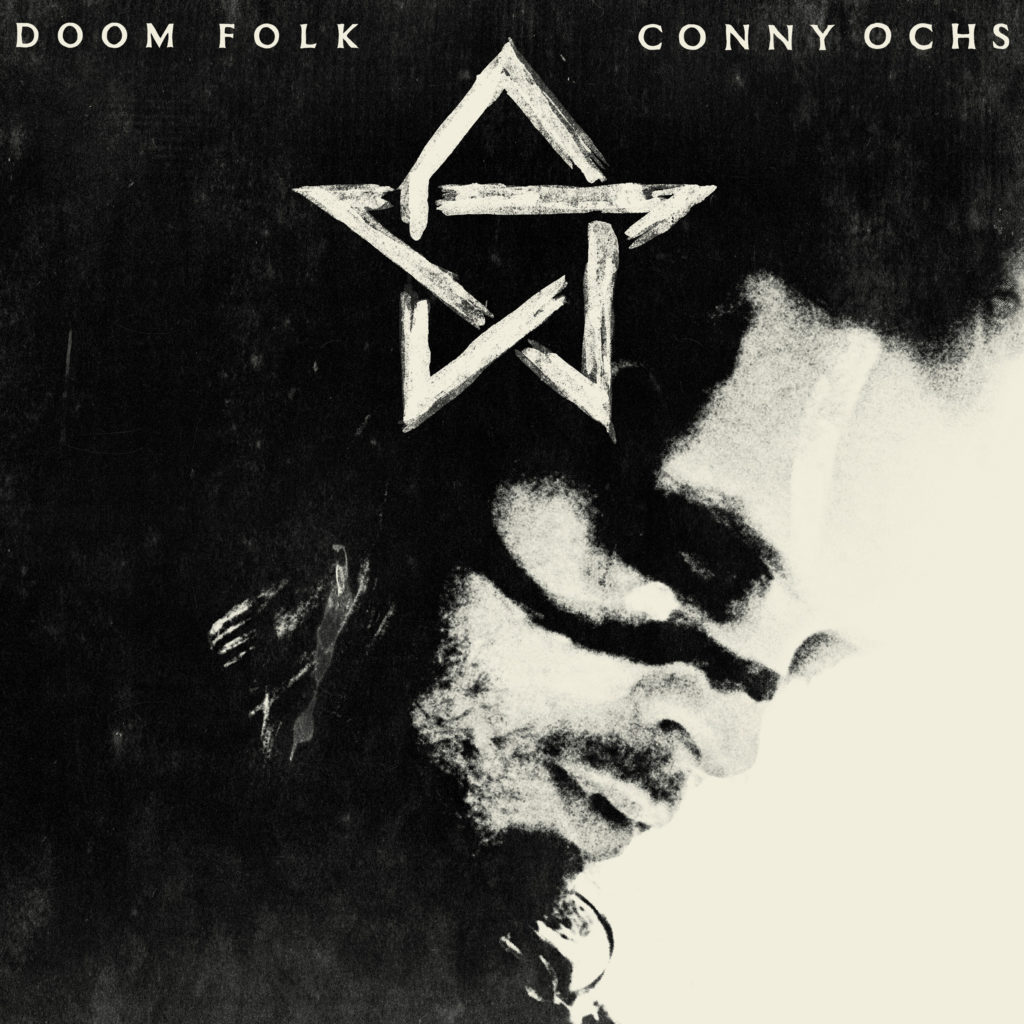 http://www.connyochs.com
http://www.facebook.com/connyochsmusic
http://www.mainstreamrecords.de