Stoner Justice was the debut EP from California smoke kings, CONNOISSEUR. Likening themselves to Earth Crisis if they "smoked weed and listened to Spazz," the Smokeland, California-based trio ravages ears with an upbeat/d-beat barrage of West Bay powerviolence packed with resin-coated sludgedowns and chronically brutal, comically cheeba-charged vocal onslaughts that consume the listener in a violently stoned, inescapable haze, all captured by Greg Wilkinson at Earhammer Studios, Oakland (Annihilation Time, Iron Lung, Vhöl, Brainoil).
Following a solid year of blunt rolling and live perversions, the glassy-eyed ganja squad decided to revisit Stoner Justice. Now re-mastered by Dan Randall at Mammoth Sound Mastering (Abscess, Toxic Holocaust, Voetsek etc.) with an updated, wholly mind-bending cover art collaboration by Skinner (Mastodon) and Hal Rotter (Atriarch, Cough, Eyehategod, Skeletonwitch etc.), Stoner Justice redux has been expanded to fourteen weedian skull-crushers, including a live set professionally recorded at the Tankcrimes Takeover on February 13th, 2015 (mixed and mastered by the same team). Those who puff to the gutter-crusted sounds of Plutocracy, Spazz, Crossed Out, Dystopia, and of course, Earth Crisis, pay heed.
Stoner Justice will see release this June on CD, LP and digitally via Tankcrimes. In the meantime, take a smoke break and check out the band's new lyric video for "Orc Summer," now playing at Revolver at THIS LOCATON.
Stoner Justice Track Listing:
1. Circle Of Heads
2. Pot Hole
3. The Camper
4. No Dice
5. Full Blown Marijuana Addict
6. I Am The Weed
7. Destroy The Smoke Machines
8. Buddies
9. Brick Weed
10. Machinegun Grenade
11. Orc Summer
12. New Amsterdam
13. Smells Like Teen Dispirit
14. Ashes
In related CONNOISSEUR developments, the band will bring their bong-loving psalms to stages throughout the US for an epic run of live takeovers beginning tomorrow with the So Stoned In SoCal Weekend. Next month, team CONNOISSEUR will grind their nugs with San Jose powerviolence unit Deadpressure for a trio of shows in Sacramento, Santa Cruz and Oakland before kicking off the lengthy …And Stoner Justice For All Summer Tour that will stretch through May 22nd to July 11th. Hide your dime bags!
CONNOISSEUR – So Stoned In SoCal Weekend:
3/26/2015 Jerry's Pizza – Bakersfield, CA
3/27/2015 The Spot – Santa Monica, CA
3/28/2015 Los Globos – Los Angeles, CA *all ages matinee
3/28/2015 5 Star Bar – Los Angeles, CA
3/29/2015 DNA Lounge – San Francisco, CA
w/ Deadpressure:
4/24/2015 The Colony – Sacramento, CA
4/25/2015 Caffe Pergolesi – Santa Cruz, CA
4/26/2015 Golden Bull – Oakland, CA
…And Stoner Justice For All Summer Tour:
5/22/2015 Metro Operahouse – Oakland, CA
5/24/2015 Club 66 – Ashland, OR
5/25/2015 TBA – Eugene, OR * matinee show
5/25/2015 The Wisp House – Salem, OR
5/27/2015 Rotture – Portland, OR
5/28/2015 Shredder – Boise, ID
5/29/2015 Rampdale – Salt Lake City UT
5/30/2015 Flux Capacitor – Colorado Springs, CO
5/31/2015 Club Scum – Denver, CO
6/01/2015 Riot Room – Kansas City, MO
6/02/2015 TBA – Omaha, NE
6/03/2015 TBA – Minneapolis, MN
6/04/2015 TBA – Appleton, WI
6/05/2015 Cocoon Room – Milwaukee, WU
6/06/2015 The 2040 – Chicago, IL
6/07/2015 Sanctuary – Detroit, MI
6/08/2015 Sexx Mansion – Indianapolis, IN
6/09/2015 Spacebar – Columbus, OH
6/10/2015 Now That's Class – Cleveland, OH
6/11/2015 Mr Roboto Project – Pittsburgh, PA
6/12/2015 Northrup House – Buffalo, NY
6/13/2015 No Cars – Rochester, NY
6/15/2015 O'Brien's – Boston, MA
6/16/2015 Funky Jungle – Providence, RI
6/17/2015 TBA – Long Island, NY
6/18/2015 Acheron – Brooklyn, NY
6/19/2015 Meatlocker – Montclair, NJ
6/20/2015 Mill Hill – Trenton, NJ
6/21/2015 TBA – Philadelphia, PA
6/22/2015 Skid Row – York, PA
6/23/2015 Strange Matter – Richmond, VA
6/24/2015 Sidebar – Baltimore, MD
6/25/2015 The Maywood – Raleigh, NC
6/26/2015 529 – Atlanta, GA
6/27/2015 Bigshows – Statesborough, GA
6/28/2015 TBA – Gainesville, FL
6/29/2015 The Handlebar – Pensacola, FL
6/30/2015 Siberia – New Orleans, LA
7/01/2015 TBA – Baton Rouge, LA
7/02/2015 Black Barbie – Houston, TX
7/03/2015 TBA – Dallas, TX
7/04/2015 Lost Well – Austin, TX
7/05/2015 Korova Basement – San Antonio, TX
7/06/2015 TBA – El Paso, TX
7/07/2015 Launchpad – Albuquerque, NM
7/08/2015 APT 512 Gallery – Phoenix, AZ
7/09/2015 TBA – San Diego, CA
7/10/2015 TBA – Los Angeles, CA
7/11/2015 924 Gilman St – Berkeley, CA
Tour Event Page HERE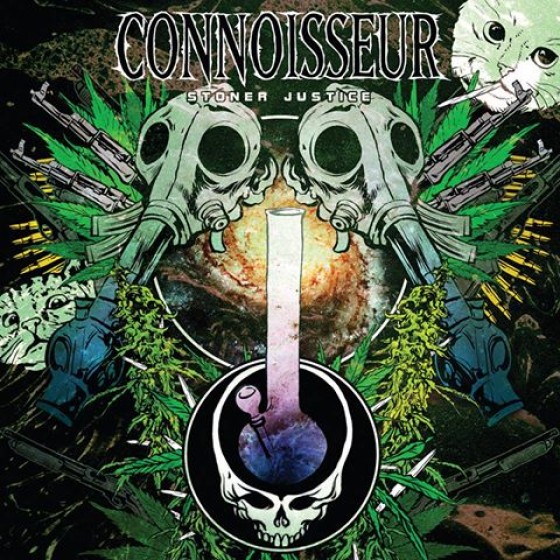 http://www.facebook.com/pages/Connoisseur/192545677457907
http://www.instagram.com/xconnoisseurx/
http://www.twitter.com/xCONNOISSEURx
http://www.tankcrimes.com
http://www.facebook.com/tankcrimes