The Sleeping Shaman is currently hosting an exclusive stream of Haunted, the second album from of German doom/sludge metal quartet CONFUSION MASTER, advancing its release this Friday through Exile On Mainstream.
Haunted was recorded during the encompassing Winter desolation of 2020, captured by Lutz Baumann at various live sessions in multiple rooms and practice studios, after which it was mastered by James Plotkin (Khanate, Sunn O))), Pelican). Clearly not to be mistaken for a love and peace affair but channeling hardcore anger in its purity, the result is a bonafide gain in horror cosmic doom with a strong Lovecraftian existential swirl, as reflected in the stunning cover illustration by Antonio Ilievsky/Pig Hands. Fans of Sleep, Ufomammut, Electric Wizard, Yob, Goatsnake, and Black Shape Of Nexus should not miss CONFUSION MASTER.
The Sleeping Shaman posted an in-depth gear/equipment feature on the band this week, showcasing their custom-built cabinets and more, CONFUSION MASTER's guitarilst/vocalist Stephan Kurth writing in part, "The recordings for Haunted had been postponed three times during Covid lockdowns, either to be safe with families or due to governmental restrictions… It was very stressful keeping a certain mood for the recording days as everything felt so insecure and ever-changing. But in the end, we made it through frost-ridden, cold days in Oct/Nov/Dec 2020 and finalized it."
Stream CONFUSION MASTER's entire Haunted LP first through The Sleeping Shaman RIGHT HERE and check out the In Search Of Tone feature with the band HERE.
Haunted will see release through Exile On Mainstream on November 19th through all digital services as well as 12" vinyl, with a bundled CD which features one bonus track not on the vinyl. Additionally, two limited fan editions of the album will also be released, each including with special pressing/packaging attributes, additional bonus material and merch, and a cassette release, Live At Fusion Festival.
Find preorders for CONFUSION MASTER's Haunted at the Exile On Mainstream webshop RIGHT HERE and at Bandcamp HERE. Also see the previously issued "Viking X" video HERE.
CONFUSION MASTER is currently performing across Germany in support of Haunted, having played Berlin in recent days and shows in Hamburg, Rostock, Greifswald, and Halle/Saale taking place through November 27th. Additional live updates and more will be announced over the months ahead.
CONFUSION MASTER Record Release Tour:
11/18/2021 MS Stubnitz – Hamburg, DE w/ Bad Luck Rides On Wheels
11/19/2021 Bunker – Rostock, DE w/ Bad Luck Rides On Wheels
11/2012021 Klex – Greifswald, DE w/ Bad Luck Rides On Wheels
11/27/2021 Huenermanhattan – Halle/Saale, DE w/ Bad Luck Rides On Wheels, Wheel
Uniting four musicians drawn together from across varied punk and metal circuits, unified through their shared love for sound, misanthropy, DIY values, and vintage gear, the members of CONFUSION MASTER have earned merits in underground stalwart outfits such as Cyness, Wojczech, Bad Luck Rides On Wheels, and Aequatorkaelte. Their debut album, Awaken, was released through Exile On Mainstream in 2018, and having earned raving feedback from the international doom and stoner rock crowd, the group proved itself as a veritable touring machine. They provided support for Like Rats, Dopethrone, Crowskin, Bongzilla, Beehoover, and labelmates Black Shape Of Nexus, while conquering the 2019 edition of the mighty Roadburn Festival, all in one strike. Now it's time for the next chapter.
After excessive touring on their debut album, CONFUSION MASTER again exchanged daylight for practice room jams exhaustingly and crafted four new tracks rooted in thundering groove, odd percussion breaks, and psychedelic swing. The Baltic Sea-based quartet once again delivers a crushing blow with forty-one minutes of raging intensity for your turntable, reminding you that the dead cannot die while they are still hungry.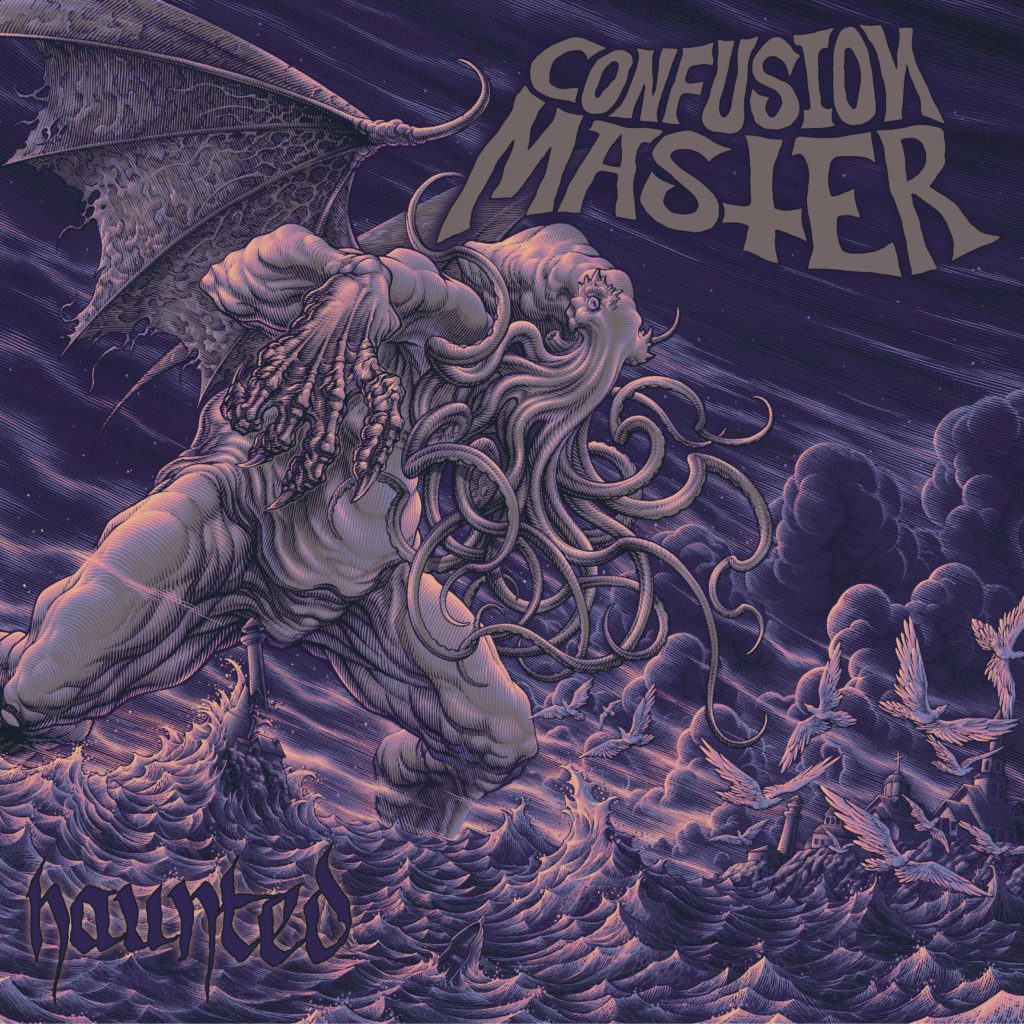 https://www.facebook.com/confusionmasterdoom
http://www.mainstreamrecords.de