"Like shoegaze, but more in your face and earworm-y." – Metal Injection
Metal Injection is currently streaming A Way Back, the debut full-length from Minnesota-based atmospheric rock/grungegaze collective COMATOSE. The premiere comes in advance of the record's official release January 22nd via Transcending Records.
Recorded, mixed, and mastered by Zach Zurn at Carpet Booth Studios, A Way Back is the sound of the existential dread of musicians in 2020 who've had their way of life quite literally torn apart by the chaos of the year. Thankfully, one can easily melt into the lush melody and reverb or fall into the despair of the delay laden vocals through the diverse, yet familiar album that will likely bring listeners back to the mid-1990s without sounding dated or derivative.
Issues Metal Injection of the offering, "Like shoegaze, but more in your face and earworm-y... If you're into atmospheric, catchy rock, then you're going to love COMATOSE and their new album A Way Back…"
Stream COMATOSE's A Way Back, exclusively at Metal Injection, HERE.
A Way Back, which features the cover art of Todd Farnham, will see release on CD, LP, and digitally. For physical preorders, go to THIS LOCATION. For digital preorders, go HERE.
COMATOSE began in the winter of 2019/2020 with a group of musicians – Jacob Carlson (Fail To Decay), Daren Menz (Fail To Decay, Chrome Waves-live), Adam Carroll (Fail To Decay, Lion Sight, The Boy Will Die), and James Benson (Amiensus, Chrome Waves, Fail To Decay) – who previously worked together for several years experiencing the true life and daily grind of the touring musician, gathering their shared experiences of long drives, cheap beer, and muff pedals to manifest a hazy, grungy, post-metal mix of audio paradise. Says Benson of the name, "'Comatose' was chosen as the name of the band as a result of being a part of 'the lost generation.' Faced with multiple major global economic crises, domestic racism and terrorism, a pandemic, and climate change, it only felt right to choose something that reflected the mental health of an entire generation."
"COMATOSE reminds one of a time when bands were unafraid to both experiment and write melodic tunes. A Way Back taps into this fine tradition but with a more contemporary sheen and the tracks feel the right length that never outstay their welcome." – The Sleeping Shaman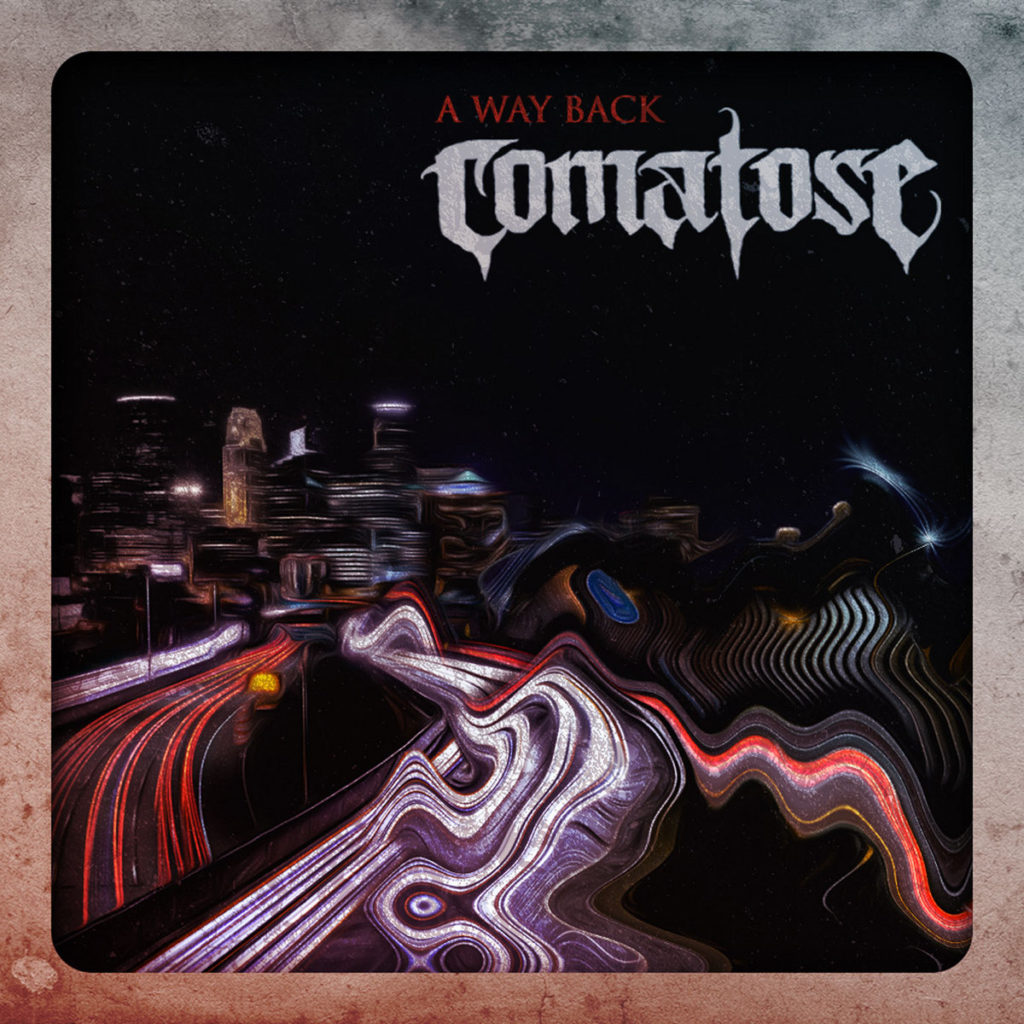 http://www.facebook.com/comatoseminnesota
http://www.youtube.com/channel/UCUNpxQDG1DSbsApt8ZScVGw
http://www.instagram.com/comatose507/
http://www.transcendingrecords.com
http://www.facebook.com/transcendingrecords
http://www.instagram.com/transcendingrecs
http://www.twitter.com/transcendingrec