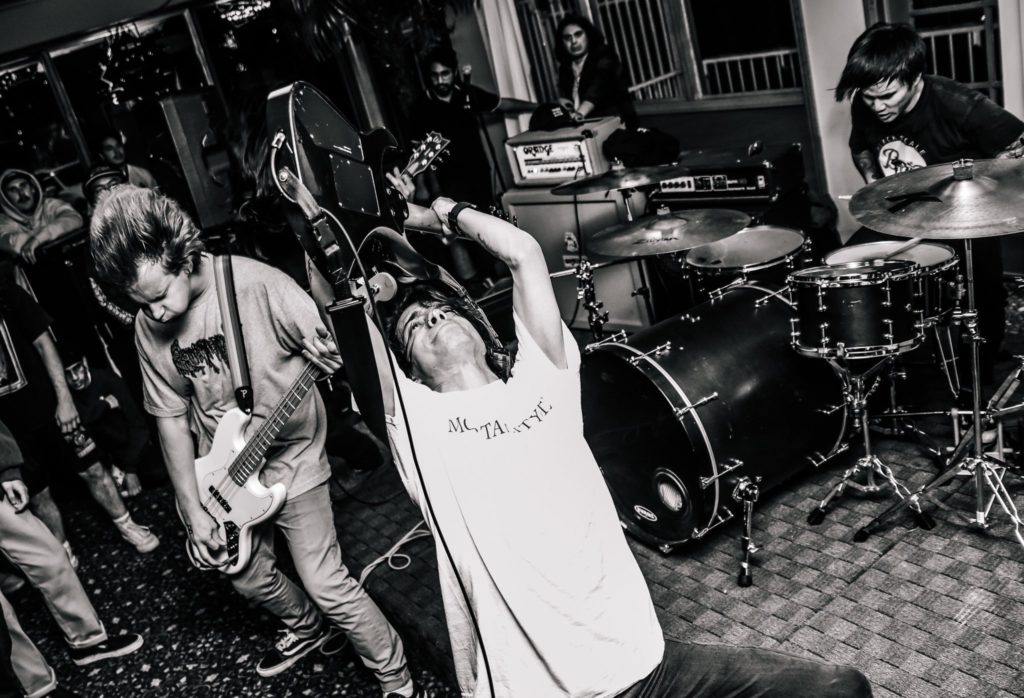 [photo by Gabe Bercerra]
Creator-Destructor Records is proud to welcome California's COLD CURSE to the label's ever-evolving roster. The info on their Violent Measure debut 7″ EP, its lead track, "Clandestine," and digital preorders for the release have been posted.
COLD CURSE's Violent Measure was recorded by Erol Ulug at Bright Lights Basement in Santa Ana, California, and completed with artwork by Manuscript Of Death. With four pummeling tracks, Violent Measure is a ripping introduction to this volatile act, and a must-hear for fans of Entombed, Dismember, Nails, Black Breath, and All Pigs Must Die.
Stream Violent Measure's opening track "Clandestine" on Bandcamp where digital preorders are available HERE.
Violent Measure is slated for a July 12th release via Creator-Destructor Records. Watch for additional audio tracks, vinyl details and preorders, tour dates, and more on COLD CURSE to be issued in the coming days.
Violent Measure Track Listing:
1. Clandestine
2. By The Sword
3. Burning
4. Destroyer Of My Enemy
With its members located in both Northern and Southern California, COLD CURSE is a metallic hardcore/death metal crossover act that initially started along the coast of Central California. Blending elements of '90s death metal, thrash, and hardcore, the band has certainly already left their unique mark on the hardcore scene throughout their massive home state.
Since their 2013 formation, COLD CURSE has released an EP titled Oblivion as well as an additional demo. The band are no strangers to the road, having most recently toured with Los Angeles hardcore act Momentum. The band has also shared the stage with the likes of Twitching Tongues, Code Orange, War Hungry, Gulch, Spinebreaker, Drain, Hands Of God, Vamachara, Gatecreeper, Fuming Mouth, and many more.
https://www.facebook.com/coldcursemusic
https://twitter.com/coldcurseca
https://www.instagram.com/coldcurseca
https://creatorcoldcurse.bandcamp.com
http://www.creator-destructor.com
http://www.facebook.com/creatordestructorrecords
http://www.twitter.com/CD_Records
http://www.creator-destructor.bandcamp.com