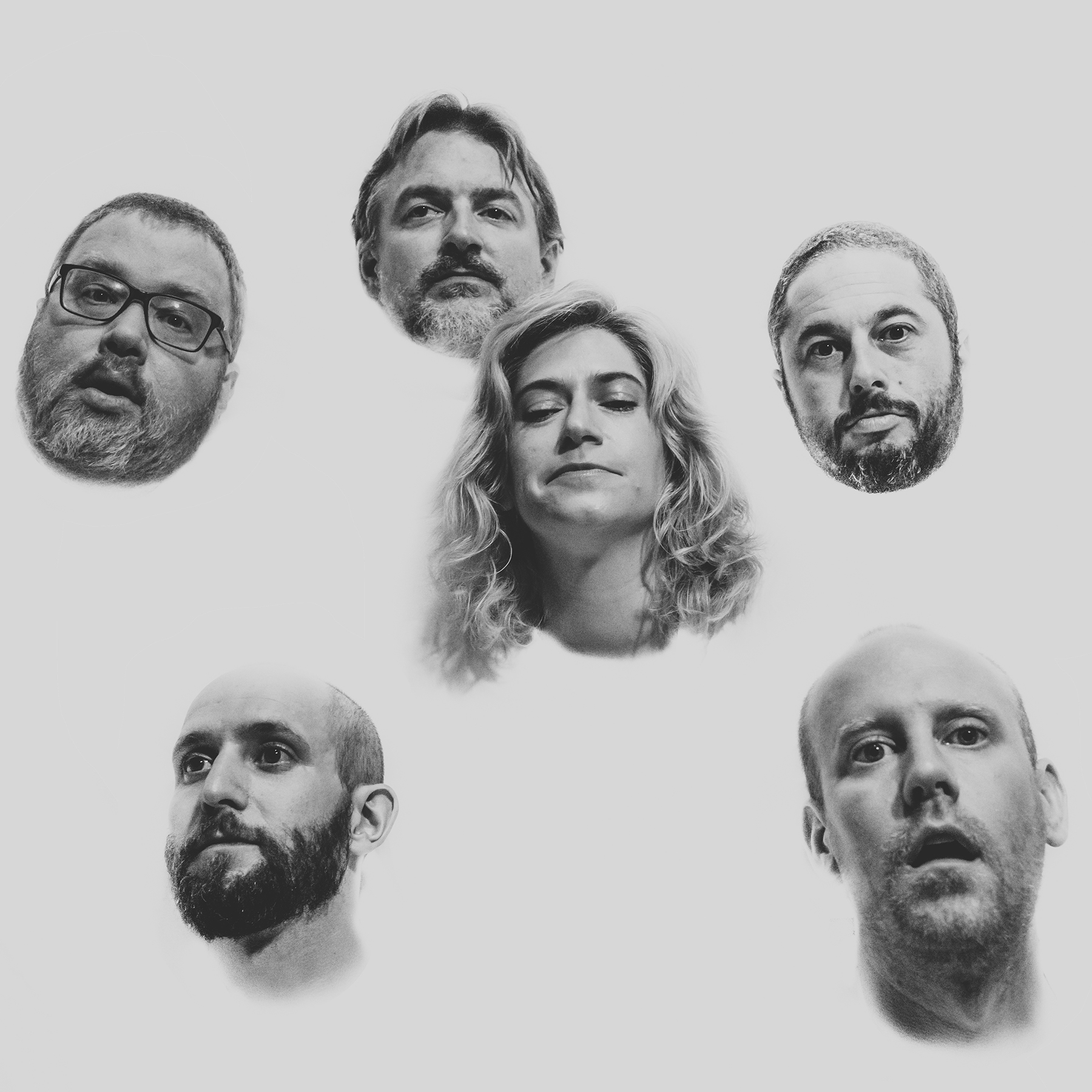 "…the best way to experience COKEGOAT is to crack open a beer, turn off the lights, and let this album's soundscapes take control and carry you along with them." – Metal Bandcamp
The Chicago-based death doom misfits in COKEGOAT self-unleashed their Drugs And Animals full-length late last month digitally and on 180-gram 12″ vinyl.
To commemorate its release, today the band is pleased to issue their video for "The Burner." Directed by Chris Batte at Bracket Studios on their home turf of Chicago and produced by Will Richards with visual effects by Katie Kapuza and additional special effects by Ryan Oliver and Brant Mccrea of Deathblow Productions/The Rot Shop, the slick new clip finds COKEGOAT quite literally tripping balls.
Watch in awe as the Windy City-collective bugs out and spews colors below.
Drugs And Animals was engineered, produced, and mixed by Andy Nelson (Weekend Nachos, Like Rats) at Bricktop Recording and mastered by Carl Saff (Unsane, Red Fang, Earthless et al) at Saff Mastering. The post/doom/death/heavy metal collective layers Jeff Wojtysiak, Ed Nudd, and Rebekah Brown on guitars, synths and vocals, while Chase Bentley, Tim Baldwin, and Jordan Schultz add mass with guitar, bass, and drums respectively.
Order Drugs And Animals via the band's official Bandcamp page HERE where you can also stream the record in full.
COKEGOAT will play a special record release show tomorrow night with additional live abrasions on the horizon. Stay alert.
COKEGOAT:
12/23/2016 Beat Kitchen – Chicago, IL * Record Release Show [tickets]
In a 4/5 review of the record, Skulls 'N' Bones likens COKEGOAT to Mastodon, Black Tusk, and Black Crown Initiate adding, "there's a seminal Chicago band that they seem to really be influenced by, and that's Jesus Lizard. Metal and hard rock that comes out of Chi-town… always has a very distinct, flinty, and hard-edged sound to it. And COKEGOAT's vocalist has that classic David Yow scream and bellow down to a 'T.'" Metal Riot crowned the band's first single, "Nurture," Song Of The Week noting, "A COKEGOAT with six members sounds like either a really dubiously legal party or some creature from the backend of bad karma-ville. As it turns out… COKEGOAT are actually a seriously bad ass project. The doomy collective return with Drugs And Animals (go figure) and a ballnew song certain to please even the most puritan of post-metal fans." In a 9/10 rating, Abysmal Hymns champions the band's "apocalyptic rage," adding," These guys perhaps do not successfully create a doom metal album, but more importantly create some heavy and angry music that has a atmosphere to it when needed." Hellbound hails "a gloomy, eerie, atmospheric slice of post-sludge that kinda reminds of Isis," while Echo Eyes relays, "Though there are moments of melodic somberness which could be considered a respite–most notably in the songs 'Quiet Tyrant,' and 'Nurture'–there is enough transitioning from slower drone-sludge to up-tempo fury that fully explores the many nuances and shades found in the vast levels of human anger. Anguished screams that seamlessly cross over from a traditional black metal screech to the guttural release of a death metal tone only amplify the emotional sentiment that is so expertly crafted in the music behind them." Adds Metal Bandcamp, "the best way to experience COKEGOAT is to crack open a beer, turn off the lights, and let this album's soundscapes take control and carry you along with them."
"Drugs And Animals is a tall refreshing Long Island Ice Tea in a craft cocktail world," elaborates the band of their latest output. "It's trashy, it will get you fucked up, and you'll probably wake up in a strange place needing a double dose of antibiotics. To quote producer/engineer Andy Nelson during the recording sessions, 'This album is dense.' Since our 2013 debut LP Vessel, countless group texts have helped COKEGOAT achieve growing friendships, razor sharp focus, mental stability, financial instability and a more advanced writing process. In other words, we are beyond stoked to get this record to your earholes."
http://www.facebook.com/Cokegoat
http://www.cokegoat.bandcamp.com