Toilet Ov Hell is currently streaming "Attunement" from Ohio doom/atmospheric metal conjurors CLOSE THE HATCH. The tune comes off the band's Modern Witchcraft full-length, set for release later this month via Red Moth Records.
Writes Toilet Of Hell of the track, "Though 'Attunement' may bear the hallmarks of classic post-metal songwriting – the heavy/light dichotomy, emotional vocal stylings and a driving rhythm beneath bleak, doomy riffs intertwined with just a bit of melody, but the opening riff draws more comparisons to a twisted version of Deftones. It does not much help that vocalist/guitarist Steve of house B.'s vocals on the chorus resemble a distorted Chino Moreno doing a Chritus Lindersson impersonation. Help being a misleading expression, as the impression is one of CLOSE THE HATCH's strongest weapons, and quite easily sets them apart from their immediate peers."
Adds the band of the track's underlying concept, "This song is the closest thing to a love song the band has done. In this instance, it is wanting to find a word that is stronger than love, as silly as that may sound. The whole concept is to fully know and understand someone beyond the surface; to find a place of wholeness between those people."
Stream "Attunement" at Toilet Ov Hell HERE.
Find previously release track "Death Of Wolves" HERE.
Produced by the band with Micah Carli (Hawthorne Heights), engineered by Carli and CLOSE THE HATCH guitarist Shaun O, and mixed and mastered by Carli with cover art by Matthew Mills, Modern Witchcraft will be released on CD and digitally on May 22nd. For preorders visit the CLOSE THE HATCH Bandcamp page at THIS LOCATION and all other streaming outlets HERE.
Independent of strict classification, yet beholden to the lineage of conceptual metal, CLOSE THE HATCH stride confidently in the footsteps of post and doom metal heavyweights like Neurosis and Isis yet emote with a conviction that's distinctly their own. With six studio albums under their proverbial belts since their 2011 conception, CLOSE THE HATCH has shown continual evolution in sound and structure, exploring darker avenues of punishing riffs while seamlessly intertwining atmosphere, melody, and ethereal elements over the course of their musical output.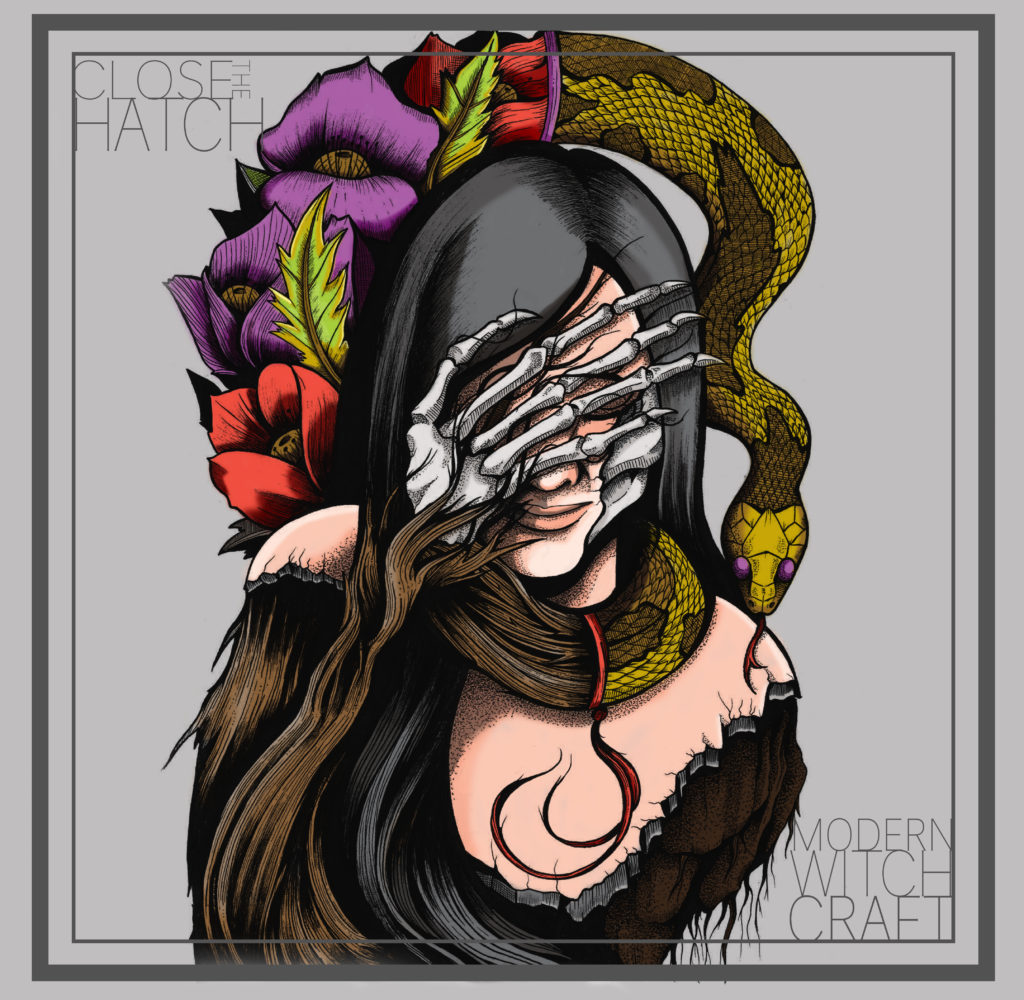 http://www.closethehatch.com
http://www.facebook.com/CloseTheHatch/
http://twitter.com/closethehatch
http://www.instagram.com/closethehatch
http://www.redmothrecords.com/
http://www.facebook.com/RedMothLLC
http://twitter.com/redmoth_records
http://www.instagram.com/redmothllc