CLITERATI – the Oregon-grown hardcore punk unit featuring Poison Idea, Voetsek, and Murderess alumni – will kick off a short run of live dates beginning tonight in Missoula, Montana. From there, the band will pillage Spokane, Bellingham, and Astoria, before ending in their home city of Portland on April 5th. Additionally, CLITERATI will be opening for D.R.I. on their May 25th performance in Portland. See all confirmed dates below.
CLITERATI:
3/29/2018 Free Cycles – Missoula, MT
3/30/2018 The Observatory – Spokane, WA
3/31/2018The Shakedown – Bellingham, WA
4/01/2018 Armorey Skatepark – Astoria, OR
4/05/2018 Cobra Lounge – Portland, OR
5/25/2018 Hawthorne Theater – Portland, OR w/ D.R.I.
CLITERATI continues to tour in support of their self-titled EP. Initially released via Tankcrimes digitally, the EP made its seven-inch vinyl debut in 2017. Cliterati was recorded and mixed by Andrew Grosse, mastered by Jose DeLara and remastered for vinyl by Dan Randall at Mammoth Sound.
Orders for the Cliterati seven-inch are available RIGHT HERE. Stream the EP in full below.
And if you missed it, check out CLITERATI's previously-released video for "Burn." For the colorful "Burn" clip, CLITERATI teamed up with Sign Of The Beast Burlesque for the film short Pizza Sluts as part of the Metalesque Fest, the world's first and only festival dedicated to heavy metal and burlesque!
"In Donald Trump's America, it is legitimately scary to be a part of the groups CLITERATI fight for, which is what makes their groovy riffs, twisted growls, and driving dedication to destruction of evil corporate morals all the more vibrant. " – Two Guys Metal Reviews
"CLITERATI will kick your ass and make no bones about it, both sonically and lyrically." – Echoing Magazine
"The lyrics are angry and biting, and are perfect for the hostile delivery. There's definitely a radical political element here, but you don't have to understand what the hell they're talking about to enjoy it." – Punk News
"Consisting of five ear-punishing, thought-provoking tracks which deal largely with political and social issues, these are the kinds of d-beat, crusty queer-core, and thrashy hardcore punk songs that will take veteran punks back to the strong punk community and music of the '80s and early '90s." – Punk Globe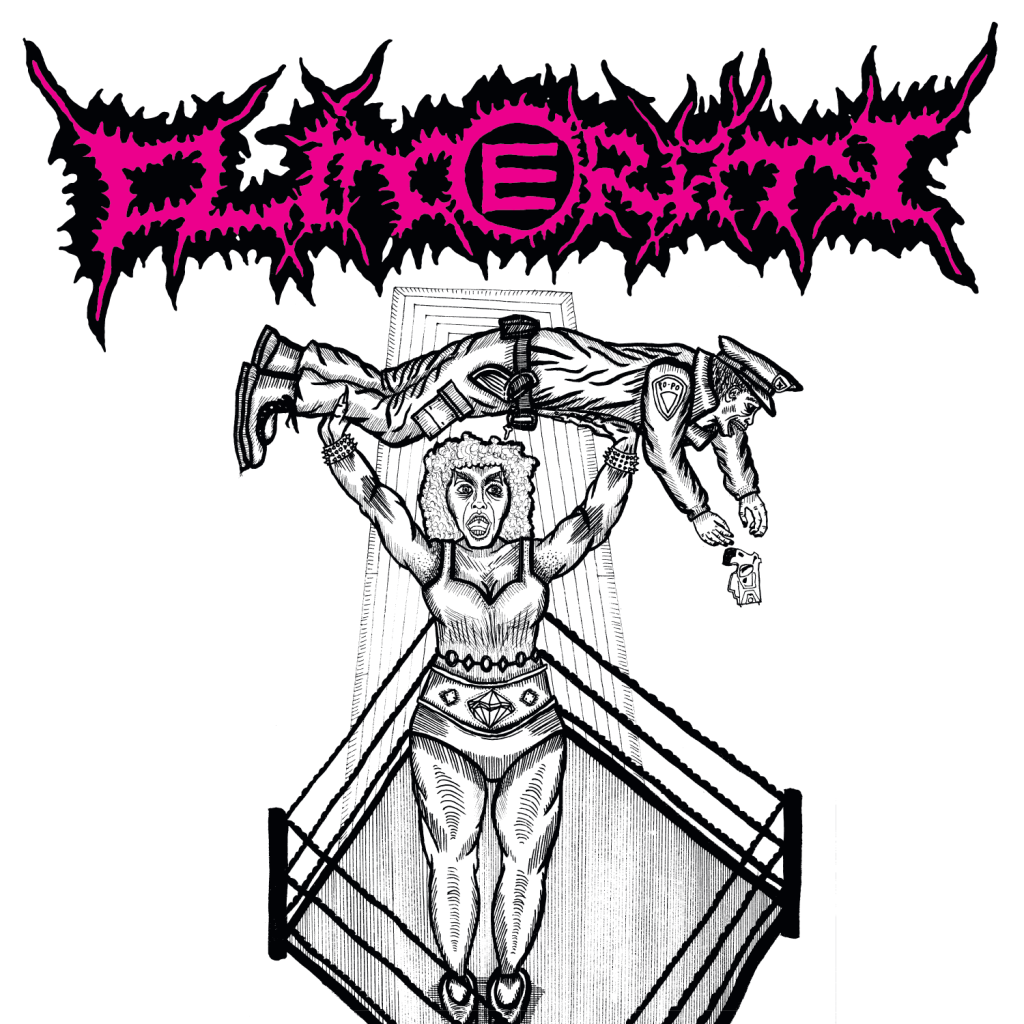 http://www.facebook.com/slimepriestess
http://www.tankcrimes.com
http://www.facebook.com/tankcrimes