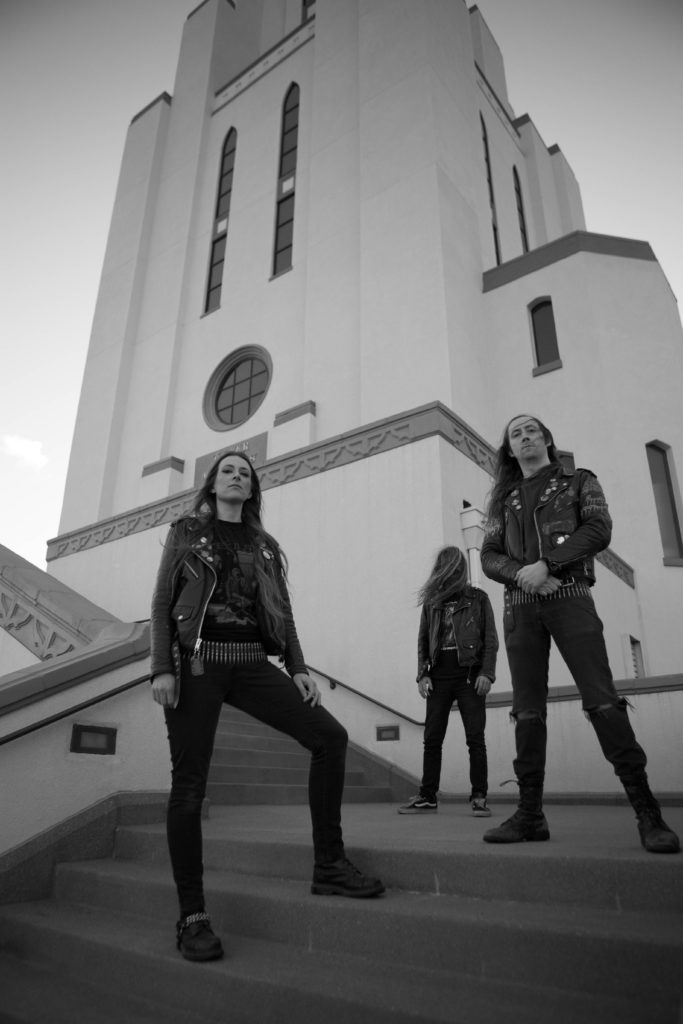 Decibel Magazine is currently streaming the putrid sounds of "Echoes Of Death" from Colorado death metal practitioners CHTHONIC DEITY. The unhallowed tune comes by way of the band's Reassembled In Pain EP set for release this Halloween via Carbonized, Woodsmoke, and Lunar Tomb Records.
Mixed by Greg Wilkinson (Brainoil, Deathgrave) and mastered by Dan Randall (Necrot, Ghoul), CHTHONIC DEITY's Reassembled In Pain contains four songs of coffin rumbling heavy death/punk. Issues Decibel of the track, "…the trio wade through filth on new song 'Echoes Of Death,' which funnels death and a bit of doom through punk and adds some of that Stockholm stink for good measure. It's a little cavernous, but the Swedish sway adds a bit more than most that rise from the murk. The crush of Dead Congregation, Cruciamentum, or Colorado contemporaries Spectral Voice come to mind in feel."
Adds founding guitarist/bassist/vocalist Erika Osterhout, "'Echoes Of Death' is a song that I wrote on the spot while jamming with [drummer] Charlie [Koryn] in January of 2014. The tempo changes fell into place and it felt like the song wrote itself. I knew exactly where I wanted to write a solo and once that was put into place, the lyrics came easily. The lyrics are inspired by the intensity and mystery of ancient beliefs regarding the judgment of life and the process of death – of being deemed worthy of the glory of the perfect afterlife or to be unworthy and endure the agonizing pain of the second death and cursed to be restless forever."
Stream CHTHONIC DEITY's "Echoes Of Death," only at Decibel Magazine, at THIS LOCATION.
Stream previously-released single, "Drained" below.
Reassembled In Pain will be released on limited edition vinyl (300 silver; 200 black) via a joint venture between Carbonized Records and Woodsmoke Records on October 31st. Carbonized will also release the EP digitally while Osterhout's Lunar Tomb Records will handle the cassette edition. Find preorders HERE and HERE. Woodsmoke will have physical copies available on or after street date.
CHTHONIC DEITY was spawned by Erika Osterhout and Charlie Koryn when their respective bands – Scolex and Ascended Dead – played together in November 2013. Fueled by a common passion for the soul-swallowing sounds of bands like Nihilist, Sacrilege, and Stormcrow, the duo united in January 2014 to record a crude rehearsal, writing some songs on the spot. Osterhout played the demo for her bandmate in another project, Necrosic. Soon thereafter Koryn was recruited to play drums for Necrosic and CHTHONIC DEITY was put on hold.
In 2015, Necrosic recorded their Putrid Decimation MLP with Greg Wilkinson at Earhammer Studios in Oakland. During those sessions, Osterhout and Koryn recorded drums and bass for the songs they had originally written for CHTHONIC DEITY. Due to scheduling conflicts and commitments to their many other projects, those recordings remained unfinished for several years. Finally, in April 2018 the pair recorded guitars and vocals at Koryn's own Underworld Studios in Portland, Oregon. A few months later they convened again in Denver, Colorado where they not only finished the record but enlisted Paul Riedl from Blood Incantation and Spectral Voice for live guitar duties and played their first show.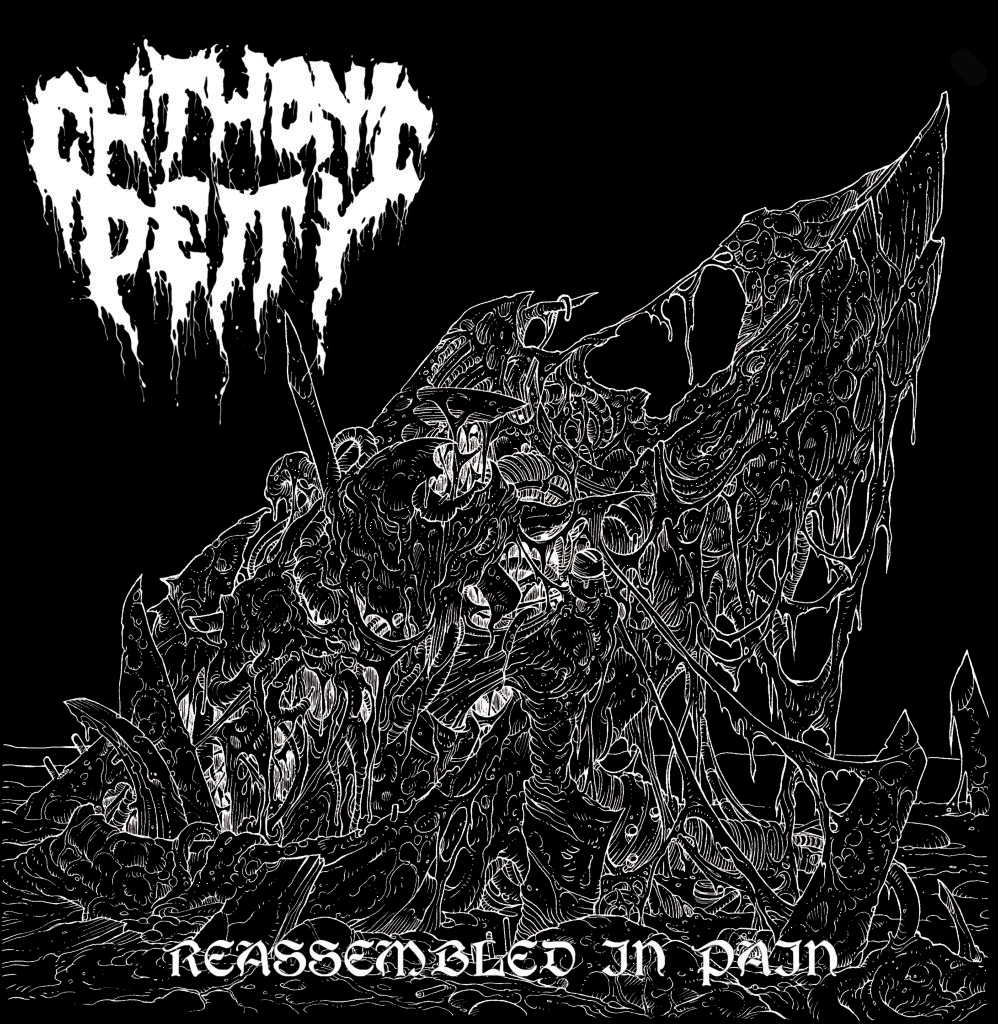 http://www.facebook.com/chthonicdeitydeathmetal
http://www.facebook.com/Carbonized-Records
http://www.carbonizedrecords.bandcamp.com