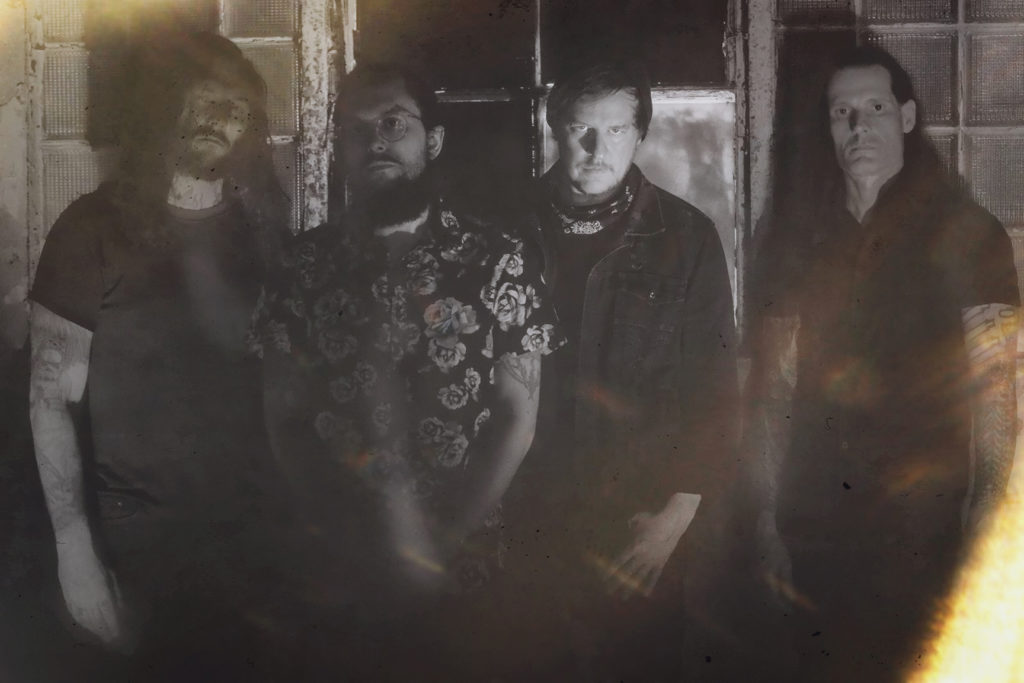 photo by Lindley King
Cvlt Nation is hosting an exclusive stream of CHROME WAVES' third LP, The Rain Will Cleanse, ahead of the album's release through Transcending Records and Disorder Recordings this Friday.
CHROME WAVES is embodied as a quartet on The Rain Will Cleanse, uniting Jeff Wilson (Deeper Graves, ex-Nachtmystium), James Benson (Amiensus, Comatose), Dustin Boltjes (Demiricous, ex-Skeletonwitch), and Zion Meagher (Anti-Human Thesis, ex-Nachtmystium). Further exploring the realms of shoegaze, alternative, and non-metal influences while retaining elements of their brooding post-black metal, the record deploys six of the band's most inspired and infectious material yet.
The Rain Will Cleanse was recorded at Disorder Recordings by Jeff Wilson and at Postal Recording by Tyler Watkins who also handled mixing and mastering. The record was completed with cover artwork by Rebecca Dunski and photos by Luke Steffens and features guest vocals from Darja Vaarsi on several tracks.
James Benson reveals, "The Rain Will Cleanse may come as a surprise for some of our usual audience. To us it was a natural progression, coinciding with a vision we had a few years ago when the band restarted. For a long time, most of us have played heavier music, without having an outlet to exercise the melody and emotion fitting of our writing and interest. Like most bands though, we are mostly writing for ourselves and our own enjoyment. As is the tradition, we will continue to write what feels right in the moment, not caging ourselves into any specific genre or theme. We hope you enjoy this album in the same or different way you've enjoyed the previous."
Cvlt Nation in part with the album stream, "Excuse me as I float over our reality on the wings of CHROME WAVES' record The Rain Will Cleanse. Imagine if '90s grunge and shoegaze had a love child, the end result would slap like this offering."
Listen to CHROME WAVES' entire The Rain Will Cleanse first now only at Cvlt Nation RIGHT HERE.
The Rain Will Cleanse will see release through Transcending Records and Disorder Recordings, with CD, cassette, and digital formats hitting this Friday, September 10th, and the vinyl due in the weeks ahead.
Find preordering options through Disorder Recordings HERE and through Transcending Records in the US HERE and Europe HERE.
CHROME WAVES is also happy to announce that their second collaboration Brimming Horn Meadery has arrived. This time, the two team up for a batch of "Aspiring Death," named after the closing track to The Rain Will Cleanse. A Hot Toddy inspired mead made with honey, lemons, black tea, and cinnamon, aged in bourbon barrels for over three months, the libations will be available this Friday, September 10th in conjunction with the album's release, in-house at the meadery's location in Milton, Delaware, and online in 750ml bottles RIGHT HERE.
Also tune in to CHROME WAVES' Gimme Metal guest DJ episode, the takeover confirmed for Monday, September 27th at 3pm Eastern/12pm Pacific HERE.
Watch for details on CHROME WAVES' custom reverb pedal and more to post over the weeks ahead.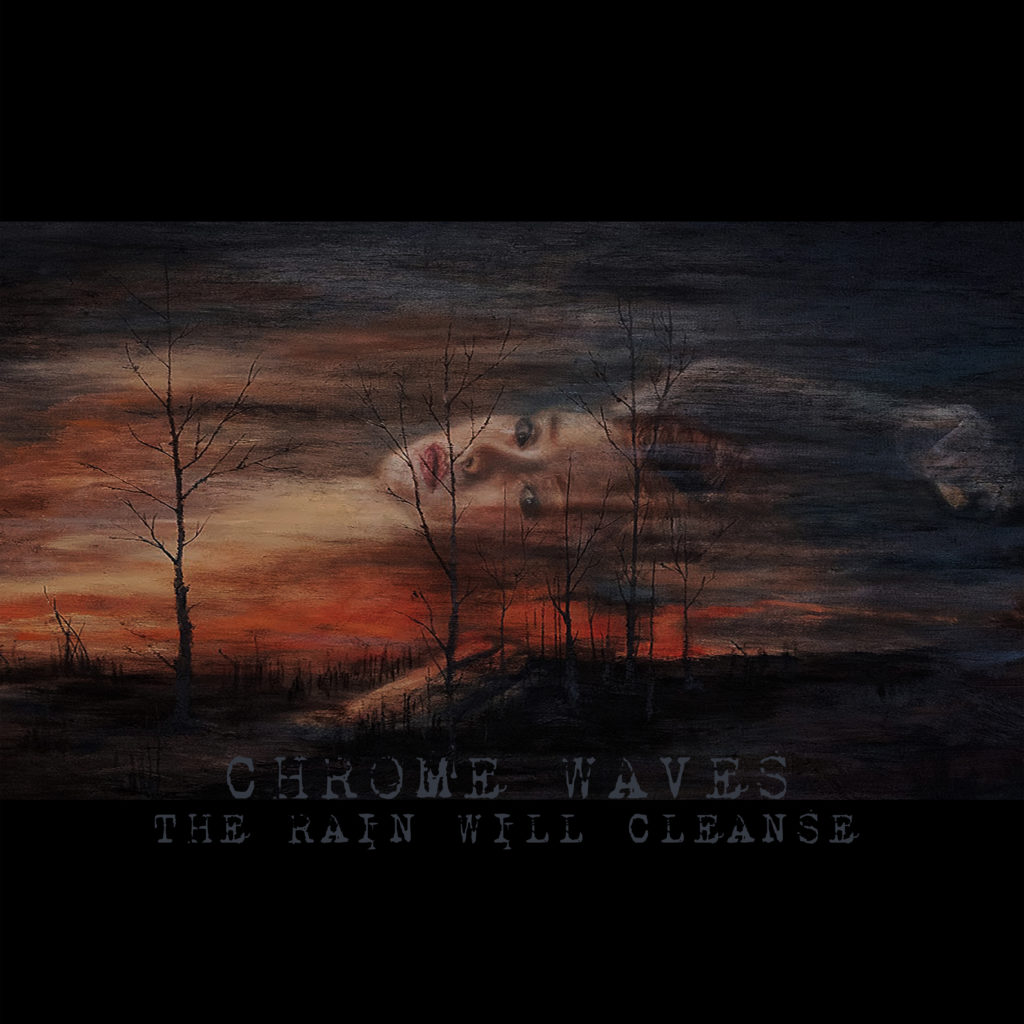 https://www.facebook.com/chromewavesofficial
http://chromewaves.bandcamp.com
http://www.instagram.com/chromewavesofficial
http://www.transcendingrecords.com
http://www.facebook.com/transcendingrecords
http://www.instagram.com/transcendingrecs
http://www.twitter.com/transcendingrec
http://disorder-recordings.com
http://disorder-recordings.bandcamp.com
http://disorder-design.com
https://www.instagram.com/disorderdesignco