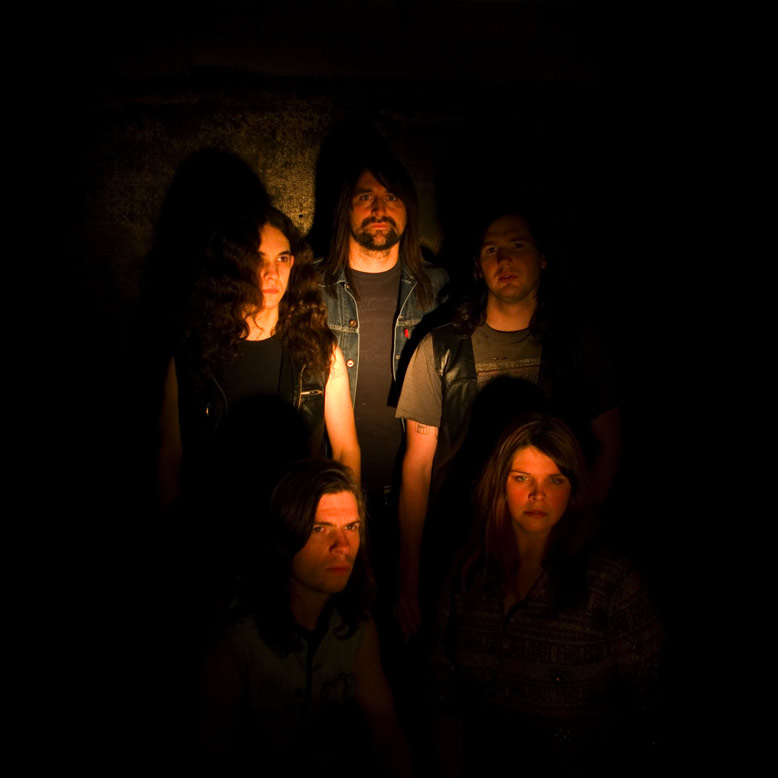 Bursting out of Olympia, Washington come classic metal heathens CHRISTIAN MISTRESS, fueled with pure American heavy metal fire, and ready to dose the planet up with their infectious tunes. This cult buzz band has plenty of support behind them in their infancy; from a supportive local scene that's ready to embrace a local classic heavy metal outfit, to infamous illustrator Dennis Dread, to national publications like NPR who recently praised the band's debut 7″, to Darkthrone's outspoken frontman Fenriz, who has name-dropped the band in multiple features over recent months.
20 Buck Spin proudly embraces this act, signing them to the label recently in preparation to release their debut full-length Agony & Opium this August. Bering six infectious, long-burning, classic heavy metal ragers sure to stand out against the label's mainly black/death/doom/sludge-dominated roster. The shredding dual guitar lead trade-offs, performed with the utmost class, never lose sight of memorable songcraft first and foremost. Anchored by a tight, driving rhythm section and the raw and throaty instantly memorable vocal delivery of Christine Davis, the CHRISTIAN MISTRESS sound is immediately familiar and yet sounds like no other heavy metal band currently working, comparable to acts like Angel Witch, Warlock, Metallica, Mercyful Fate, Diamond Head and more.
Stereogum.com today premiered the track "Home In The Sun" from the upcoming Agony & Opium album. Check the feature out at this direct link:
http://stereogum.com/399492/christian-mistress-home-in-the-sun-stereogum-premiere/franchises/haunting-the-chapel
More news on CHRISTIAN MISTRESS is to be expected soon as the album nears, and as the unit prepare to hit the road heavily through the later third of 2010 and on through next year. Stay tuned!
Promo copies of Agony & Opium will be available soon. Please contact Earsplit with any advance promo pitches and requests on the release now!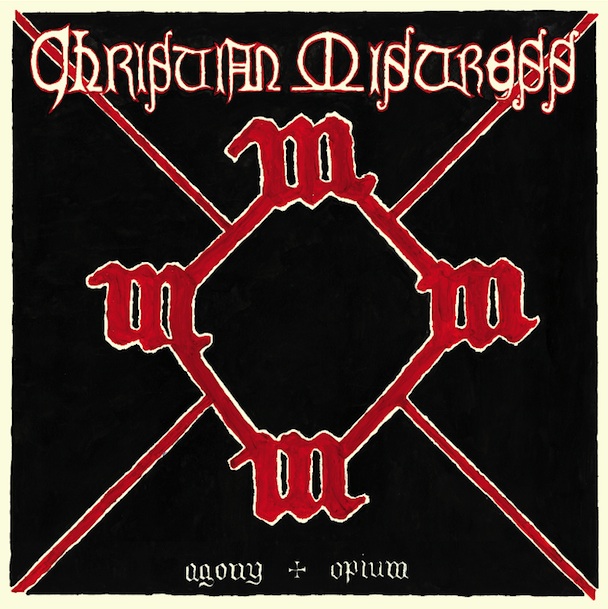 Agony & Opium Track Listing:
1. Riding On The Edges
2. Desert Rose
3. Home In The Sun
4. Poison Path
5. Black Vigil
6. Omega Stone
"They play heavy metal the old way, the exact way we enjoy it ourselves." – Fenriz, Darkthrone (from Stereogum interview)