CHILD BITE will kick off their five-date mini tour with Psychic Graveyard tonight in Chicago. The trek will make its way through Youngstown, Montreal, Toronto, and Ferndale. See all confirmed dates below.
CHILD BITE w/ Psychic Graveyard:
6/29/2022 Subterranean – Chicago, IL
6/30/2022 Westside Bowl – Youngstown, OH
7/01/2022 l'Escogriffe Bar Spectacle – Montréal, QC
7/02/2022 The Baby G – Toronto, ON
7/03/2022 The Loving Touch – Ferndale, MI
Formed nearly fifteen years ago, art-rock-turned-punk/metal mutants CHILD BITE have forged a unique path through the underground musical landscape. Their current formation, consisting of vocalist Shawn Knight, bassist Sean Clancy, guitarist Jeremy Waun, and a revolving cast of drummers, produces a sound directly informed by legendary pioneers such as Dead Kennedys, The Jesus Lizard, Voivod, and Faith No More; aggressive, anxiety-inducing songs that deftly balance their early-'80s-hardcore-meets-'90s-alt-rock/metal influences while never losing sight of the goal; creating unique, memorable songs.
With five full-lengths, countless EPs, and a two-disc anthology under their belt, these Detroit natives show no signs of slowing down. To date, CHILD BITE has played nearly 1000 shows throughout North America, Europe, and Australia, including tours supporting renowned artists such as Down, Voivod, Negative Approach, Superjoint, Poison Idea, and Unsane.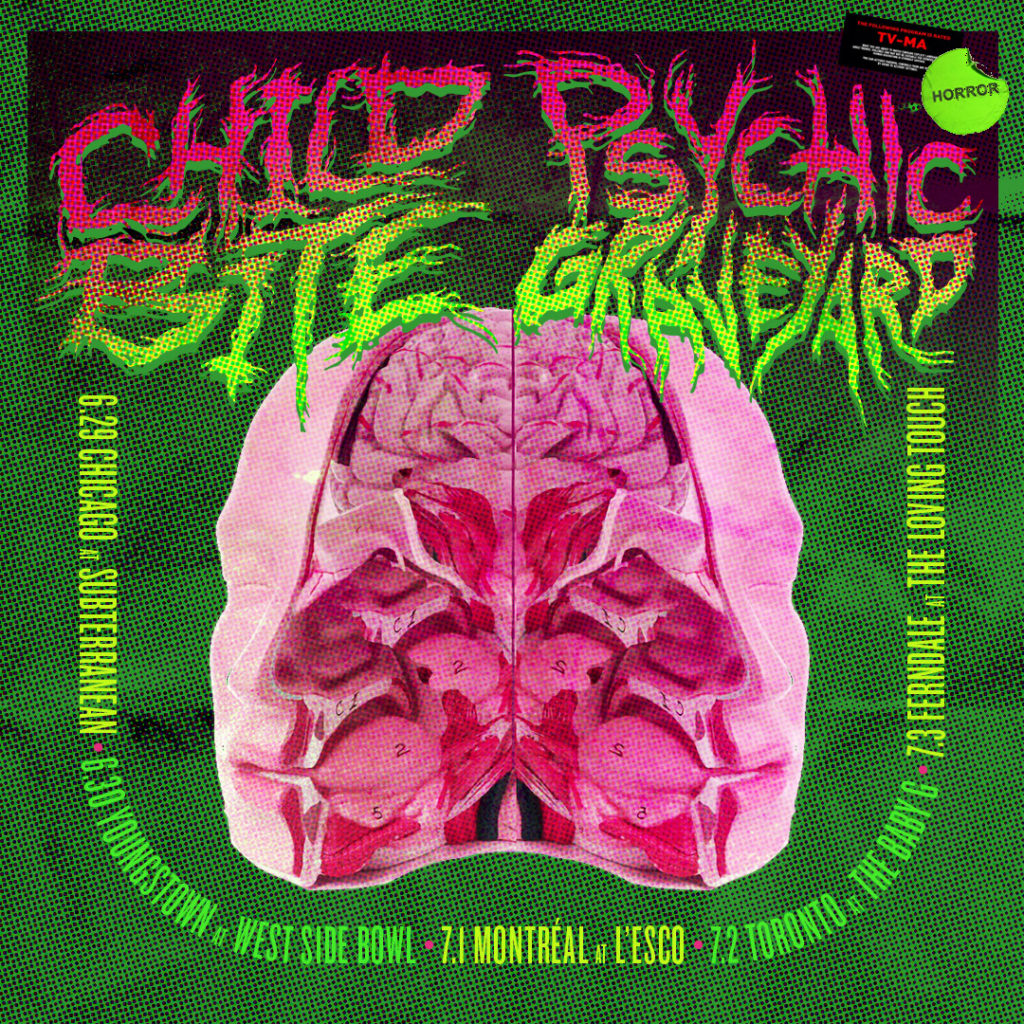 http://www.childbite.com
http://www.facebook.com/childbite
http://www.twitter.com/childbite
http://www.instagram.com/childbite
http://www.facebook.com/housecorerecords
http://www.instagram.com/housecorerecords