Michigan punk/metal misfits, CHILD BITE, are pleased to unleash the noxious fruits of their Strange Waste EP later this Fall via Housecore Records.
Spewing their self-proclaimed "music for losers," the nine-track Strange Waste — recorded at Russian Recording in Indianapolis, Indiana and produced by the band — finds CHILD BITE in full-throated pigfuck mode, pulling from various extreme ends of metal, noise, and hardcore without falling squarely into any of those genres. Instead, CHILD BITE boasts something altogether different and original. Refusing to slide comfortably into your music library, CHILD BITE can lurch from synth-driven punk to yelping, sax-soaked art-rock to thundering, ugly sludge. Their only constant? Wringing every mode and expression out of the music and exhausting it before barreling on to the next adventure. This is truly heavy rock music, saved from any namby-pamby genre qualifiers.
Strange Waste serves as the follow-up to CHILD BITE's Morbid Hits EP, a collection of Anal Cunt covers with Philip H. Anselmo on vocals, released earlier this year. Despite clocking in at a mere nineteen minutes, Strange Waste is doused in so many twisted riffs, biting, guitar solos, clanking, chugging bass lines, splattering drum blasts and yowling vocals, you'll be gnawing on it like gristle for months to come. Fans of The Jesus Lizard, Black Flag, Faith No More, and Dead Kennedys pay heed.
Strange Waste Track Listing:
1. Still fucked Up After All These Years
2. Garbage Odyssey
3. Sinking In Your Skin
4. Ancestral Ooze
5. Molestation Of the Arts
6. Foreign Tissue Purge
7. Mongoloid Obsession
8. Obey The Wraith
9. In A Cloud OF Blood/Bog Infinity
In related news, CHILD BITE will bring their audio damnation to the stage on a near three-week run of live takeovers, including a performance at this year's Housecore Horror Film Festival in Austin. The band will be joined by King Parrot and Acid Witch on select dates.
CHILD BITE Live 2014
10/16/2014 V Club – Huntington, WV *
10/17/2014 31st St. Club – Pittsburgh, PA *
10/18/2014 Good Weekend – Allentown, PA *
10/19/2014 Double Happiness – Columbus, OH
10/20/2014 Smiling Skull Saloon – Athens, OH
10/21/2014 Joyful Noise – Indianapolis, IN **
10/22/2014 Vino's Back Room – Little Rock, AR **
10/23/2014 The Boiler Room – Dallas, TX **
10/26/2014 Housecore Horror Film Fest – Austin, TX
10/27/2014 Circle Bar – New Orleans, LA **
10/28/2014 The New Vintage – Louisville, KY **
10/29/2014 PG – Evansville, IN
10/30/2014 Cactus Club – Milwaukee, WI
10/31/2014 The Empty Bottle – Chicago, IL
11/01/2014 Spoke Folks – Grand Rapids, MI
11/02/2014 Crossroads – Ypsilanti, MI
11/04/2014 Now That's Class – Cleveland, OH
11/05/2014 Club K – Baltimore, MD
11/08/2014 Death By Audio – Brooklyn, NY
* w/ King Parrot
** w/ Acid Witch
Strange Waste will be released on CD, double vinyl seven-inch and digitally via Housecore Records November 25th, 2014. Preorder your copy today via Housecore at THIS LOCATION.
"This shit is the shit." – Philip H. Anselmo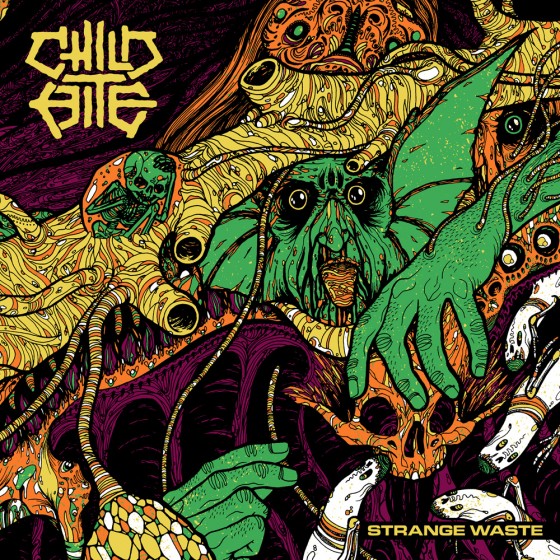 http://www.childbite.com
http://www.childbite.bandcamp.com/
http://www.facebook.com/childbite