…envision the Wilson sisters singing hymns from the stygian void…
West Coast doom metal legion, CASTLE, will kick off the first leg of their epic North American live takeover this evening in Phoenix, Arizona. The mammoth trek includes a three-week run of tour dates around their appearance at the Maryland Doom Fest on June 24th followed by a month-long headlining trek beginning July 17th and running through August 20th. From there, CASTLE will take a week-long pause before taking to the streets yet again for a month's worth of Canadian dates through September 29th.
Comments guitarist/vocalist Mat Davis, "We're looking forward to unleashing the new tracks on the road this Summer and excited to be playing with some great bands along the way; including one of our favorites, The Obsessed at The Maryland Doom Fest – not to be missed!"
The band's latest excursion comes in advance of the release of their anticipated Welcome To The Graveyard full-length. Captured by Billy Anderson (Sleep, Neurosis, Brothers Of The Sonic Cloth, Eyehategod, Ommadon et al) at Type Foundry Studios in Portland, Oregon this past Winter, the record finds CASTLE merging their crushing, doom-powered riffing with soaring 1970s rock. A hard-boiled barrage of classic heavy metal riffery tempered with blasts of melodic orchestrated doom, Welcome To The Graveyard s a creepy-crawl through the wastelands of the band's new Los Angeles' ­­home and the perfect soundtrack for a Hollywood cult initiation. The eight-track offering will see official release July 15th via Ván Records.
Sample CASTLE's hypnotic new video clip for the track "Hammer And The Cross." Filmed at an old, abandoned dairy farm north of Toronto in the middle of February and initially premiered via Revolver Magazine, the clip can be seen below where you can also sample first single, "Flash Of The Pentagram."
Preorders for Welcome To The Graveyard are currently available at THIS LOCATION.
CASTLE:
6/15/2016 Yucca Tap – Phoenix, AZ
6/16/2016 The Sandbox – El Paso, TX
6/17/2016 Paper Tiger – San Antonio, TX
6/18/2016 Rudyards – Houston, TX
6/19/2016 Siberia – New Orleans, LA
6/20/2016 New World Brewery – Tampa, FL
6/21/2016 Burro Bar – Jacksonville, FL
6/22/2016 The Jinx – Savannah, GA
6/23/2016 Reggies – Wilmington, NC
6/24/2016 Maryland Doom Fest – Frederick, MD
6/25/2016 Ace of Cups – Columbus, OH
6/26/2016 5th Quarter – Indianapolis, IN
6/27/2016 Skeletunes – Ft. Wayne, IN
6/28/2016 Vaudeville – Des Moines, IA
6/29/2016 O'Leaver's – Omaha, NE
6/30/2016 Flux Capacitor – Colorado Springs, CO
7/01/2016 Metro Bar – Salt Lake City, UT
7/02/2016 Chateau le Punk – Las Vegas, NV
7/17/2016 Slidebar – Fullerton, CA #
7/19/2016 Mission Tobacco – Riverside, CA #
7/20/2016 Elbo Room – San Francisco, CA #
7/21/2016 Hi Water Mark – Portland, OR #
7/22/2016 Funhouse – Seattle, WA #
7/23/2016 The Palace Lounge – Missoula, MT #
7/24/2016 Railyard – Billings, MT #
7/26/2016 Reggies – Chicago, IL *
7/27/2016 High Noon Saloon – Madison, WI *
7/28/2016 Franks Power Plant – Milwaukee, WI *
7/29/2016 Shakespeare Pub – Kalamazoo, MI *
7/30/2016 Corktown Tavern – Detroit, MI *
7/31/2016 Howlers – Pittsburgh, PA *^
8/01/2016 Now That's Class – Cleveland, OH ^
8/02/2016 Rockin Buffalo Saloon – Buffalo, NY ^
8/03/2016 Geno's – Portland, ME ^ w/ Hessian
8/04/2016 Ralph's – Worcester, MA ^ w/ Pilgrim
8/05/2016 Acheron – Brooklyn, NY ^ w/ Pilgrim
8/06/2016 The Fire – Philadelphia, PA ^ w/ Pilgrim
8/07/2016 TBA – Washington, DC
8/08/2016 Riffhouse Pub – Chesapeake, VA
8/09/2016 Pilot Light – Knoxville, TN
8/10/2016 The End – Nashville, TN
8/11/2016 Vino's – Little Rock, AR
8/12/2016 The Grotto – Ft. Worth, TX
8/13/2016 The Lost Well – Austin, TX
8/14/2016 The Elbow Room – Wichita, KS
8/16/2016 The Underground – Santa Fe, NM
8/17/2016 The Launchpad – Albuquerque, NM
8/18/2016 Flycatcher – Tucson, AZ
8/19/2016 The Merrow – San Diego, CA
8/20/2016 The Complex – Los Angeles, CA
8/27/2016 Doom Over T.O. Fest – Toronto, ON
9/07/2016 Katacombes – Montreal, PQ
9/08/2016 Envol at Macadam Fest – Quebec City, PQ
9/09/2016 Panic Room – St. John, NB
9/10/2016 Gus Pub – Halifax, NS
9/11/2016 Baba's – Charlottetown, PEI
9/12/2016 Capitol Complex – Fredericton, NB
9/13/2016 Ti-Petac – Trois Rivieres, PQ
9/14/2016 House Of Targ – Ottawa, ON
9/16/2016 Black Pirates Pub – Thunder Bay, ON
9/17/2016 King's Hotel – Winnipeg, MB
9/18/2016 TBA – Saskatoon, SK
9/19/2016 Starlite Room – Edmonton, AB
9/20/2016 Fernando's – Kelowna, BC
9/21/2016 The Office Pub – Kamloops, BC
9/22/2016 Funky Winkerbeans – Vancouver, BC
9/23/2016 Logans Pub – Victoria, BC
9/24/2016 Palomino – Calgary, AB
9/26/2016 The Club – Regina, SK
9/28/2016 New American – Sault Ste. Marie, ON
9/29/2016 Call The Office – London, ON
# w/ Disenchanter
* w/ Brimstone Coven
^ w/ Blizaro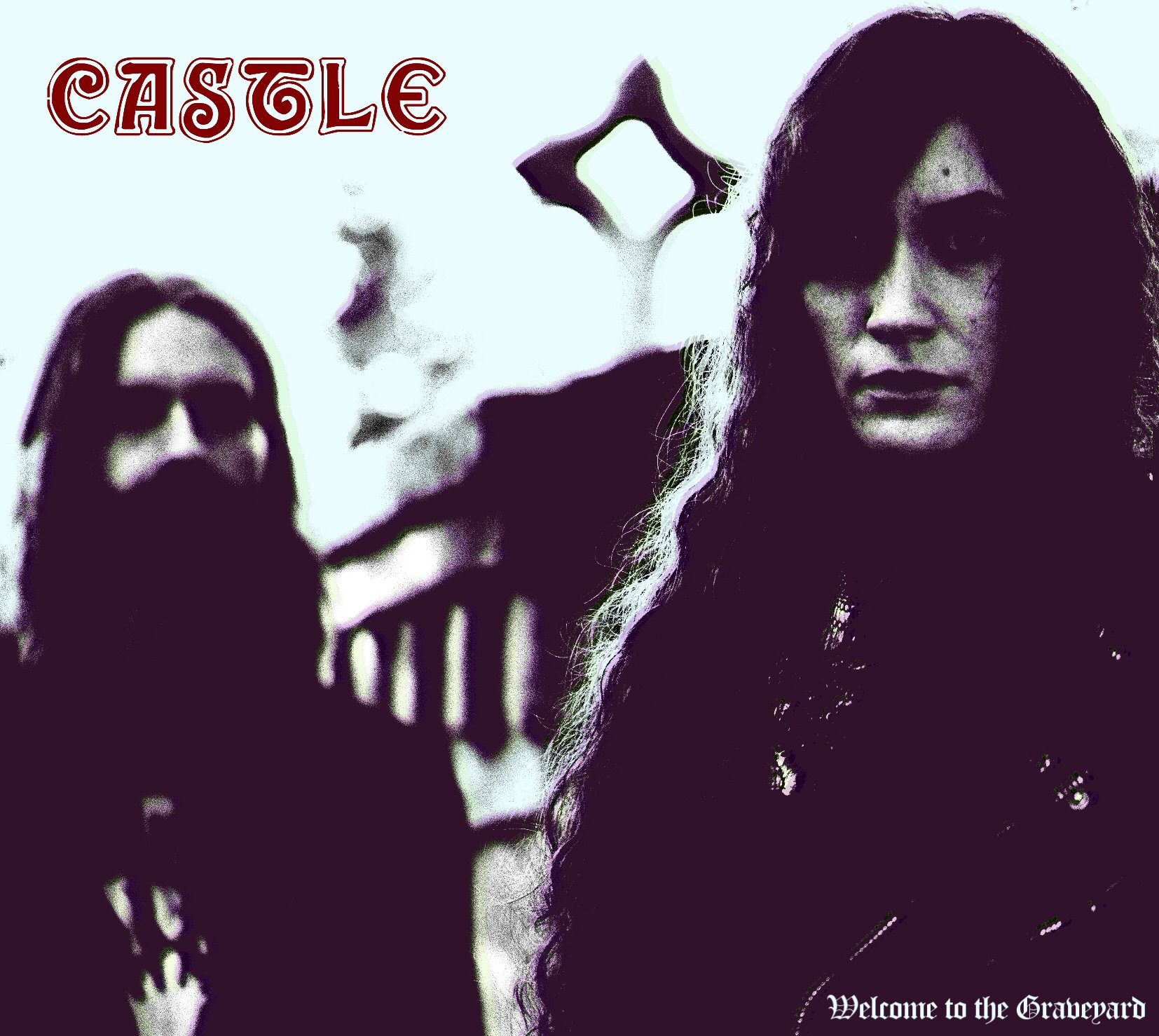 http://www.heavycastle.com
http://www.facebook.com/CastleSF
http://ww.twitter.com/heavycastle
http://www.facebook.com/Vánrecs/?fref=ts
http://www.Ván-records.de