Selfmadegod Records welcomes Polish/Italian grindcore/thrash/crossover faction CAMERA OBSCURA TWO – with current and former members of Schizo, Cripple Bastards, Hour Of Penance, Novembre, The Foreshadowing, Pestem, and many others – and presents the band's debut album, D.Ö.D. Decibel Magazine is hosting an exclusive premiere of the album's lead single, "Stalked By The Eye Of No God," delivered through a lyric video.
CAMERA OBSCURA TWO (or CO2) is led by Alberto Penzin, formerly of Italian thrash legends Schizo, on four-string bass, joined by Giulio The Bastard (Cripple Bastards) on vocals, Andrea Ragusa (ex- Pestem, I Will Kill You) on five-string bass, Marco Mastrobuono (Hour Of Penance, Inno) on guitars, and Giuseppe Orlando (Novembre, Catacomb) on drums.
Following their 2019 split 7″ EP with Schizo, CO2's D.Ö.D. was tracked in Italy by Mastrobuono and Orlando at Kick Recording and Outer Sound Studios with additional tracking by Carlo Altobelli and Graziano Manuele at Toxic Basement Studios and Ueickap Studio, with additional guitar and bass tracked in Poland by Haldor Grunberg at MAQ Records and Satanic Audio, and additional drum pars recorded by Wilfred Ho in China. The record was mixed and mastered by Mastrobuono and Orlando at Kick Recording and completed with illustrations and cover design by Szymon Siech. Several of the tracks were originally written and performed by Schizo in the 1980s and 1990s, and the record features guest musicians Marco Montagna with additional lead guitars and vibrato bar and Steven Fischer with additional effects and underground cinematics.
Offers Alberto Penzin, "If I had to sum up CO2 in a phrase, I would say something like this: have your daily dose of Crowley, a lifelong listening to Venom's Welcome To Hell, Discharge's Hear Nothing See Nothing Say Nothing, and Repulsion's Horrified, 1/4 of tongue-in-cheek, grate over some battered Boss HM-2 pedal et voilà , that's the kind of place we like to hang out at. Roughly. Heavy music has to be pretty simple. This new take of 'Stalked By The Eye Of No God' adheres to the principle."
Decibel offers with their premiere of the lyric video for the "Stalked By The Eye Of No God" single, "The band deal in lean grindcore, thrash and crossover, recalling Terrorizer and Discharge, filling all empty space with frantic instrumentals and growled lyrics… The presence of two bass players gives CAMERA OBSCURA TWO a heavier low end, which contributes to the grooviness of their sound."
Watch CAMERA OBSCURA TWO's "Stalked By The Eye Of No God" lyric video first only through Decibel Magazine at THIS LOCATION.
Selfmadegod Records will release CO2's D.Ö.D. on CD and all digital platforms on February 12th. Watch for additional audio, preorders, and more to post in the days ahead. Fans of Discharge, Bulldozer, Nihilist, Hellhammer, Terrorizer, Repulsion, Killing Joke, and S.O.D. should not miss this one.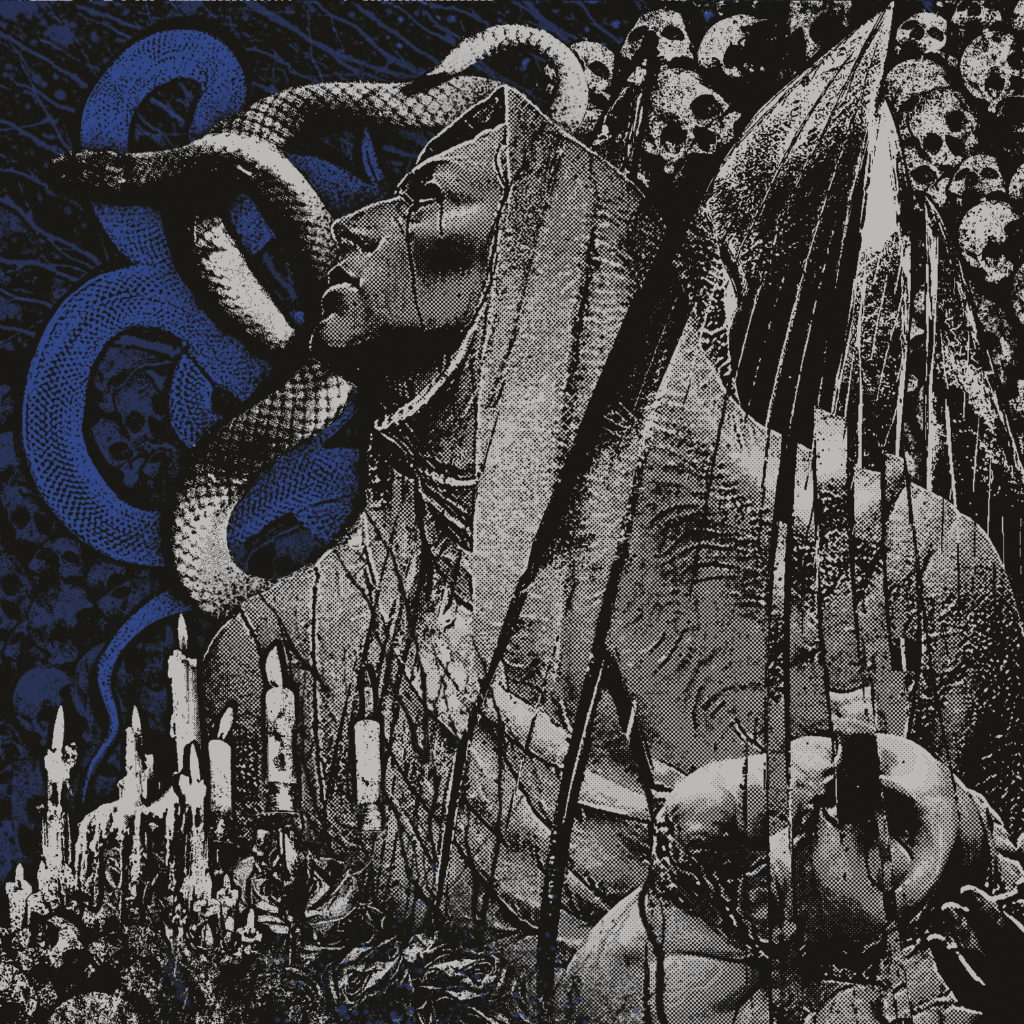 D.Ö.D. Track Listing:
1. My Ways Are Not Your Ways
2. To Bleed To Feel Alive
3. Stalked By The Eye Of No God
4. Need For Limited Loss
5. (She's) The Enemy
6. The Bitterest Drop (Part 1)
7. [hidden track]
8. Swamp Angel*
9. Deathstress**
*originally written & performed by Schizo, Catania IT, 1997
**originally written & performed by Schizo, Catania IT, 1987
*+**Drum parts recorded by Wilfred Ho, Hong Kong HK
CAMERA OBSCURA TWO was conceived by Alberto Penzin (ex-Schizo) on 09/09/07 and ultimately brought to life on 10/10/10 with the grand arrival of Giulio The Bastard (Cripple Bastards) on vocal duties, followed by the pivotal recruiting of second bass player Andrea Ragusa on 11/11/11. After a few years in the basement intertwined with some sporadic live stints, several demo tracks and a couple dozen additional months on hiatus, the band is now ready for quite some turmoil following the addition to the ranks of guitar player deluxe Marco "Cinghio" Mastrobuono and drummer wiz Giuseppe "Peppe" Orlando.
The band's first full-length release is an elegant recollection of all CO2 crucial tunes purposely re-recorded and put together for the eloquently titled D.Ö.D. album, a twenty-eight-minute lean, mean, and tight affair. The record also marks the unfortunate departure of lead vocalist Giulio The Bastard, as the CD cover sticker reads, "A mean compendium of songs arranged, rehearsed and experienced during the early days of the band. And a farewell mémoire to friend and vocalist Giulio The Bastard, no longer involved with CO2. All tracks freshly revamped and committed to tape with no holds barred, mostly fueled by a glorious array of HM-2/5150 set to explode."
As luck would have it, a new vocalist has already been found and will be formally introduced prior the release of next album T.O.D., which has already been conceived and is planned for next year. To sum it all up in just a few bombastic words: CO2 is a one-way pathway to spiritual elevation filtered through a lifetime worth of obsession with metallic transgression. In other words, all the controlled violence and grinding riffage you could wish for.
CAMERA OBSCURA TWO:
Alberto Penzin – four-string bass
Andrea Ragusa – five-string bass
Marco Mastrobuono – guitars
Giuseppe Orlando – drums
Giulio The Bastard – vocals
https://www.facebook.com/cameraobscuratwo
https://www.instagram.com/cameraobscuratwo
https://cameraobscuratwo.bandcamp.com
https://www.youtube.com/user/cameraobscuratwo
http://www.selfmadegod.com
http://www.facebook.com/selfmadegod
http://www.selfmadegod.bandcamp.com
http://www.instagram.com/selfmadegod_records
http://www.soundcloud.com/selfmadegodrecords
https://www.youtube.com/user/SelfmadegodRecords