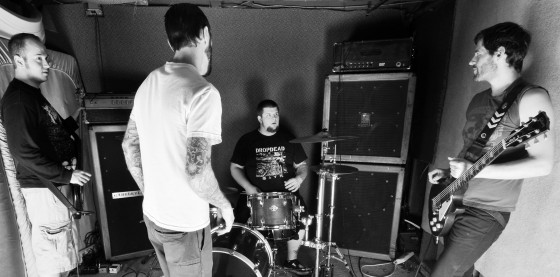 Today Noisecreep hurls forth a very special stream in the form of CALL OF THE VOID's battering rendition of "Headless/Heartless." Originally released by crust legends His Hero Is Gone in 1997, CALL OF THE VOID's version appears on the iTunes and BandCamp digital deluxe versions of the band's recently released Dragged Down A Dead End Path full-length and features a guest appearance by Clinging To The Trees Of A Forest Fire/Primitive Man head instigator Ethan McCarthy.
Point your browser HERE. Collect your teeth later.
Dragged Down A Dead End Path was recorded at the Boar's Nest in Salt Lake City, Utah by Andy Patterson, mastered by Chris Mcnaughton and has been reaping critical accolades from fans and critics nationally since its release last month. Heralded for its "legitimate, misanthropic emotion," by Popmatters, crowned "powerful, harsh crust grind at its fucking finest," by American Aftermath and commended by Pitchfork for "proving that Denver is a hotbed of serious vitriol and passion," CALL OF THE VOID's feverish rash of grim, powerviolence-seared hardcore is difficult to dismiss. Notes Outburn in an 8/10 review of the record, "With a raw, messy sound drenched in over-amped guitars and driven by pure bile, they channel grindcore and Iron Monkey-esque sludgy unpleasantness and with each track – the longest topping out at 3:44 – they go off in a half dozen directions without ever losing their focus on destroying everything close by." Adds Blabbermouth, "For all of their ferocious attack, CALL OF THE VOID can also rein in the madness, if it pleases them, for more dramatic and dynamic effect."
In related news, CALL OF THE VOID was recently added to Scion Rock Fest 2013 set to take place in Memphis, Tennessee June 1st. The band will be performing alongside an illustrious lineup that includes Arsis, Municipal Waste, Melvins, Royal Thunder, Pallbearer, Corrosion Of Conformity, Whitechapel, The Shrine, Six Feet Under, A Life Once Lost, The Casualties, The Gates of Slumber, Impaled, Vision of Disorder, Code Orange Kids, Subrosa, Ice Dragon, Indian Handcrafts, Anciients, Testament, Vektor, Gigan, Complete Failure, Inter Arma, Touché Amoré and Hot Lunch. For more info point your browser to THIS LOCATION.
Order a physical copy of Dragged Down A Dead End Path HERE or a digital version via iTunes HERE. Check out the band's video for "Napalm Lungs" courtesy of Craveonline.com at THIS LOCATION. Additionally, Dragged Down A Dead End Path is streaming in full courtesy of Lambgoat.com at THIS LOCATION.
"…an intense and hard hitting CD, with some of the sickest guitar playing heard since Death's Spiritual Healing…" – Wicked Channel
"From start to finish, Dragged Down A Dead End Path is a blast of hardcore mixed with metal. Not 'metalcore'… what people think of when those genres are mentioned in the same sentence. Bottom line: CALL OF THE VOID brings ten dirty, heavy as hell, tracks of in-your-face urgency." – Echoes And Dust
"…vocalist Steve Vanica is truly vicious. Obvious points of reference would be other crusty-core bands such as Gaza, Early Graves and to a certain extent Nails, but at the same time the band manage to invoke some of the dark punk-y groove of Trap Them, that's too often overlooked by bands of their ilk." – HeavyBlogIs Heavy
"A violent debut from this young band. One that will curb-stomp your ears and then ask you to say 'thank you' afterwards. Better wear a crash helmet, and learn to be appreciative. I, for one, am indeed." – Sludgelord
"Having a bad day at work? Did some cellphone addicted moron cut you off? I suggest blasting CALL OF THE VOID from your speakers, as this is anger therapy in 30 minutes and it'll make you feel a whole lot better. A damn fine album and a band you will no doubt hear plenty more from in 2013." – The Lair Of Filth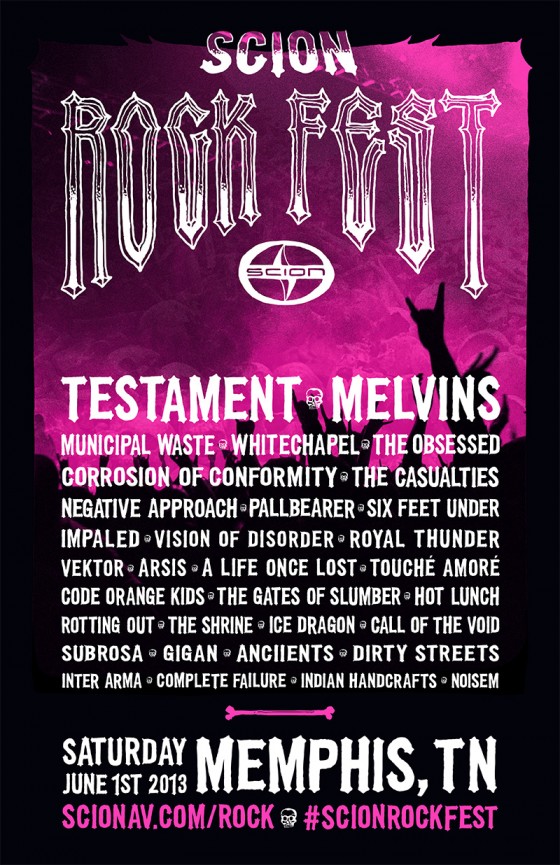 https://www.facebook.com/CalloftheVoid303
http://www.CallofTheVoid303.bandcamp.com
http://www.CallofThevoid.bigcartel.com
http://www.relapse.com
http://relapserecords.bandcamp.com
http://www.facebook.com/RelapseRecords