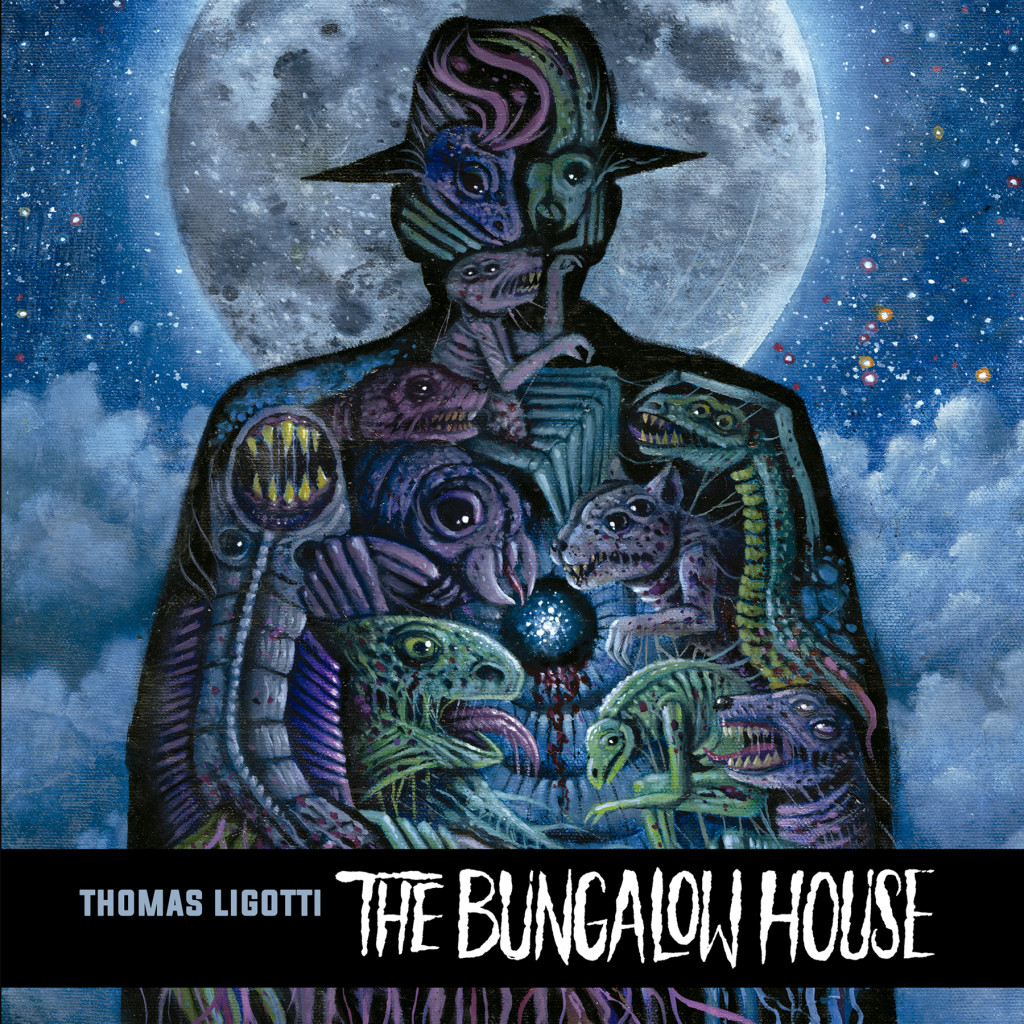 The horror and vinyl spoken arts specialists at Cadbra Records present another new tale of weird fiction, preparing for the release of Thomas Ligotti's The Bungalow House on deluxe LP. The story is read by Jon Padgett, and the album scored by Chris Bozzone. The label has partnered with the team at Modern Vinyl to issue a pre-release audio sample of the album, as preorders are made available this week.
Modern Vinyl offers with their advance preview of the album's opening minutes, "The story is ripe for this kind of audio treatment… Padgett's voice is heavily modulated to mimic the sound of a well-worn cassette tape, while Bozzone layers light guitar and drones to drive the narrative. Cadabra are traditionally well known for their excellent Lovecraft adaptations, but Ligotti's use of modern dialogue definitely gives them some room to stretch out."
Hear the preview of Thomas Ligotti's The Bungalow House at Modern Vinyl RIGHT HERE.
Cadabra Records will release The Bungalow House in a limited first edition of 500 copies pressed on color 150-gram vinyl and is housed in a deluxe heavyweight tip-on jacket. The record includes a 12-page booklet with an extensive essay by author Matt Cardin, a new interview with author Thomas Ligotti, and a 18″x 24″ promotional poster showcasing the newly commissioned art by Jason Barnett. An early bird package comes with a limited cassette tape with an alternative excerpt of the dream monologue sequence.
The Bungalow House will see release on Friday, May 11th; preorders will go live tomorrow, Tuesday, January 23rd, at THIS LOCATION.
Thomas Ligotti (b. 1953) is an American author who is widely considered to be one of the most important living writers of horror fiction. His work is characterized by a distinctively bleak and dark philosophical vision, pitching over into outright nihilism, that remains strikingly original even as it draws on a rich set of literary influences that includes the likes of H. P. Lovecraft, Edgar Allan Poe, Bruno Schulz, William Burroughs, E. M. Cioran, and Vladimir Nabokov. His short fiction collections include Songs of a Dead Dreamer, Grimscribe, Noctuary, The Nightmare Factory, and Teatro Grottesco. He is also the author of the short novel My Work Is Not Yet Done and the nonfiction work The Conspiracy Against The Human Race. He has won multiple Bram Stoker Awards, British Fantasy Awards, and World Fantasy Awards. In 2015 Songs Of A Dead Dreamer and Grimscribe were published in a single-volume Penguin Classics edition, making Ligotti one of ten living authors to be included in that distinguished series.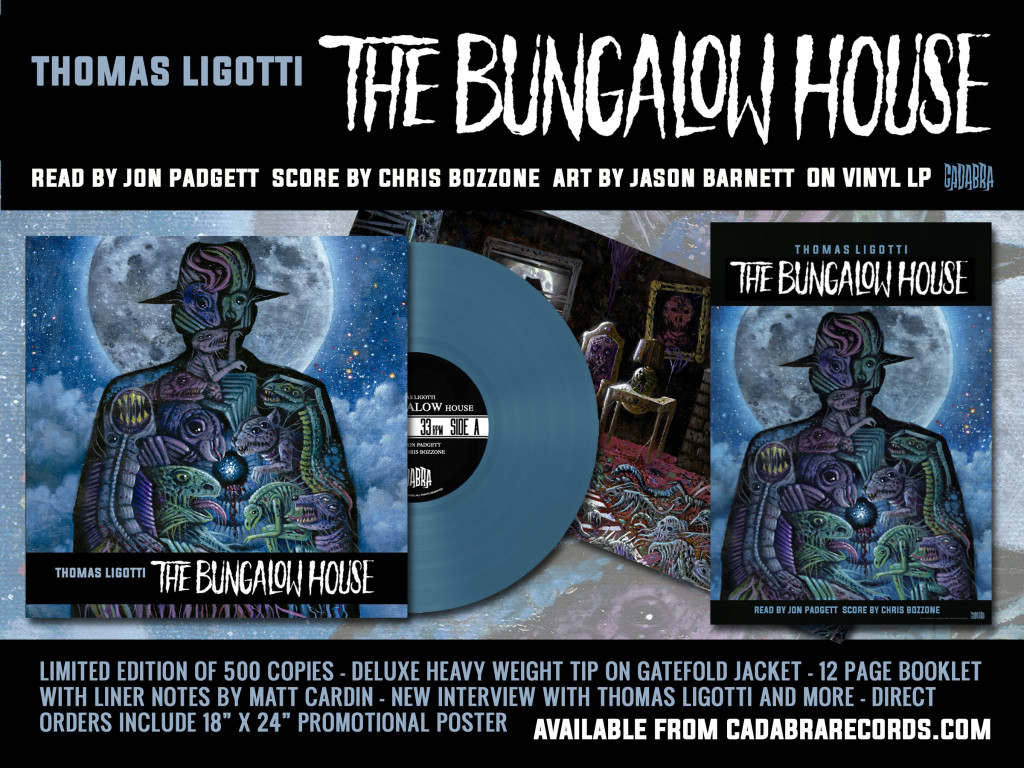 http://www.cadabrarecords.com
https://cadabra-records.myshopify.com
http://www.twitter.com/cadabra_records
http://www.instagram.com/cadabrarecords