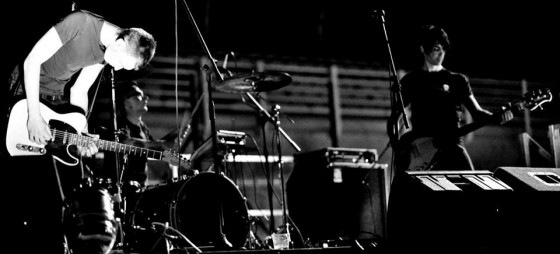 Newly formed independent extreme/experimental metal label, Sentient Ruin Laboratories, is preparing to release its second title, in the form of the new album from Italian Apocalyptic crust act, BUIOINGOLA.
Formed by guitarist and vocalist Diego, by drummer Thomas, and by bassist Alessio, and hailing from Pisa, Tuscany, Italy, BUIOINGOLA (literally "darkness in my throat") is one of those bands which attempting to define or pin down is simply both impossible and futile. After having debuted with a towering three track demo in 2012, the band has steadily weaved their way to forefront of Italian atmospheric metal thanks to their unusual creativity and work ethic. Drawing from legendary crust and post-punk bands like Amebix, Cocteau Twins, Neurosis, and Joy Division, and with some gothic and icy industrial overtones thrown in the mix, the trio then takes everything to next level of destruction, injecting their dark, withdrawn and inconsolable sounding ultra-heavy post-goth aesthetic into a maelstrom of bleak, monolithic and crushing doom riffs.
BUIOINGOLA recently introduced the public to their textured alloy of doom and crust with their debut album, Dopo l'Apnea. Bridging a blackened punk vibe with post-metal aesthetics, the crushing album was recorded and mixed in February 2013 by Lorenzo Capurro at Sonik Studio 1996 and mastered by Gabriele Caldini, with artwork by Virgilio. The moment "after apnea" is the most painful. Air burns like fire, entrails scream. Breathing is so difficult that any driving vital force is apparently overwhelmed by the temptation of letting oneself fall deep down in water, the same water that has enveloped, warmed and blinded us throughout our life. Through fears, conflicts, uncertainties and discomfort, Dopo l'apnea tells of a journey that leads nowhere, but which finds its meaning in its own becoming. On April 1st, Sentient Ruin Laboratories will distribute cassette and full-platform digital formats of Dopo l'apnea as the label's second release.
Stream all of Dopo l'apnea alongside preorders for the cassette and digital album HERE.
Having played live with the likes of Corrections House, OvO, Ufomammut, Cancer Bats, Hierophant and others, BUIOINGOLA will continue to take their noise to the streets across Italy over the coming weeks, and will work well beyond the confines of their native country in the coming months.
BUIOINGOLA Live:
3/09/2014 Borderline – Pisa, Italy w/ Alaskan
3/28/2014 La Skaletta – La Spezia w/ Marnero
4/25/2014 CSOA Ex Mattatoio – Perguia, Italy
4/26/2014 Sinister Noise – Roma w/ Mors Est Ianua Vitaek, Altri
Sentient Ruin Laboratories is a brand new 100% DIY, no-bullshit, boutique-styled independent record label based in the San Francisco Bay Area and launched by Oakland blackened crust-doom miscreants Abstracter. The label was created in 2012 as a channel for the band to put out limited editions of their debut album, Tomb of Feathers, on cassette tape and as a means to have more control over their work and creative output. Fast forward to the present, the band has now turned the label into an full-blown outlet for all the things dark and brutal they love, and have started releasing extremely limited editions of physical copies and handling full digital distribution and promotion for artists they admire and respect on multiple levels of creativity and artistic vision. Encompassing all genres and stylistic boundaries, the label will put out instead anything that strikes the band's admiration and triggers their unconditional respect somehow, from noise to punk, from minimalist sounds to black metal, from experimental to ambient releases and everything in between as long it's dark, different, forward-thinking and violent sounding.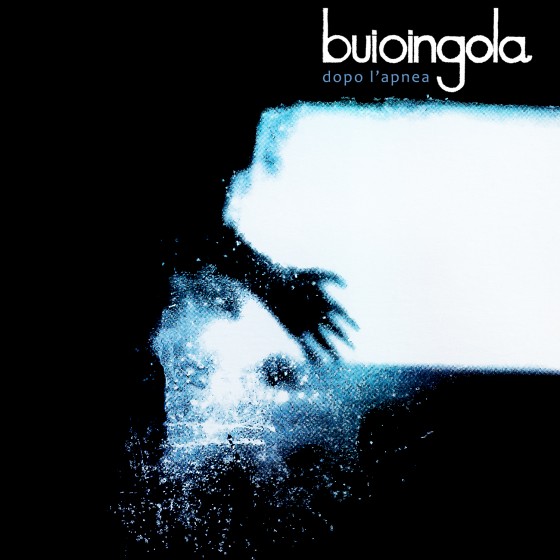 https://www.facebook.com/buioingola
http://sentientruin.com
https://www.facebook.com/SentientRuin
http://sentientruin.bandcamp.com/