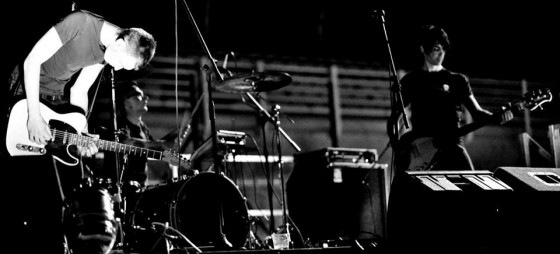 The scathing yet inviting tones of Dopo l'Apnea, the debut album by Italian act BUIOINGOLA, is officially out now worldwide on cassette and all digital platforms as the second release for newly-established Sentient Ruin Laboratories.
The Pisa, Tuscany-based BUIOINGOLA, translated from "darkness in my throat," draws crust and post-punk influence from Amebix, Cocteau Twins, Neurosis, Joy Division and more into a caustic level of destruction, injecting their dark, withdrawn and inconsolable sounding ultra-heavy post-goth aesthetic into a maelstrom of bleak, monolithic and crushing doom riffs. Bridging a blackened punk vibe with post-metal aesthetics, Dopo l'Apnea was recorded and mixed in February 2013 by Lorenzo Capurro at Sonik Studio 1996 and mastered by Gabriele Caldini, with artwork by Virgilio. Stream all of Dopo l'apnea and order all versions of the album HERE.
BUIOINGOLA continues to take their tunes to fans throughout Italy in support of Dopo l'Apnea and will have more shows to be announced in the coming months to extend well beyond the barriers of their home country. The band is also currently writing new material for their follow-up album.
BUIOINGOLA Live:
4/25/2014 CSOA Ex Mattatoio – Perguia, Italy
4/26/2014 Sinister Noise – Roma w/ Mors Est Ianua Vitaek, Altri
5/17/2014 No Cage – Florence, Rome w/ The Autumn Leaves Fall
5/31/2014 Casaupa – Udine w/The Haunting Green
The moment "after apnea" is the most painful. Air burns like fire, entrails scream. Breathing is so difficult that any driving vital force is apparently overwhelmed by the temptation of letting oneself fall deep down in water, the same water that has enveloped, warmed and blinded us throughout our life. Through fears, conflicts, uncertainties and discomfort, Dopo l'apnea tells of a journey that leads nowhere, but which finds its meaning in its own becoming.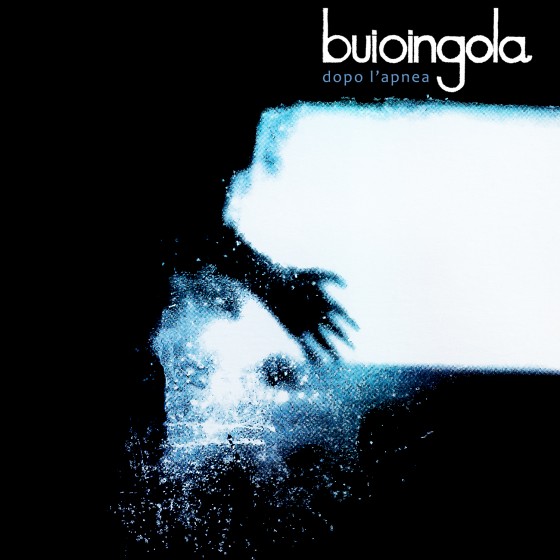 https://www.facebook.com/buioingola
http://sentientruin.com
https://www.facebook.com/SentientRuin
http://sentientruin.bandcamp.com/