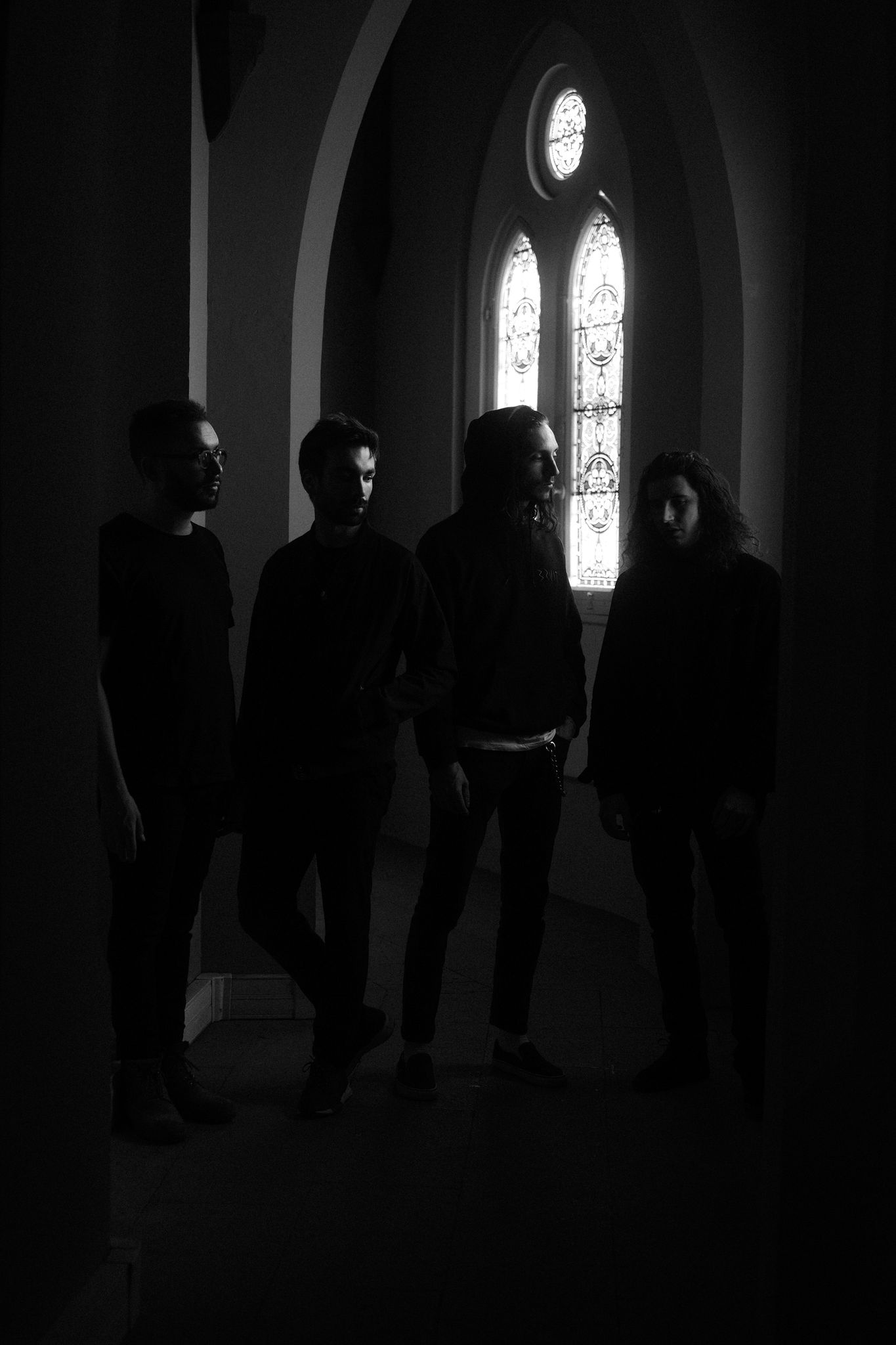 photos by Mathilde Cartoux
Cvlt Nation is hosting an exclusive stream of The Machine Is Burning And Now Everyone Knows It Could Happen Again, the fascinating debut LP from French post-rock/neoclassical quartet, BRUIT≤, ahead of the record's release this Friday.
The Machine Is Burning And Now Everyone Knows It Could Happen Again features four sprawling and expansive movements which show BRUIT≤ investigating new realms of creative exploration and auditory emotion. Produced by La Tanière and Elusive Sound, the album was recorded in several studios across France – Le manoir de léon, La Tanière, and L'imprimerie – after which it was mixed by Clément Libes at La Tanière and mastered by Alexis Bardinet at Globe Audio Mastering and completed with artwork by BOBBY, Mehdi Thiriot, and Sebastien Blanchot.
The BRUIT≤ collective reflects, "This album was a long process of doubt and creation where we tried to push our limits. We put in all the musical knowledge we have collected over the years. All those years learning music on our own, writing classical music scores, making amplifiers scream in squats, tinkering with ambient tapes all night long… All these moments, we know today, were just the introduction to the process of creating this album."
Cvlt Nation writes in part with the album stream, "the music that BRUIT≤ has created here is transcendental and gives me no other option beyond sitting down and listening and letting my mind wander silently encompassed by their breathtaking sound… we're honored to be sharing the full thing with you below. Make the most of the time you spend with it."
Experience the captivating intensity of The Machine Is Burning And Now Everyone Knows It Could Happen Again by BRUIT≤ first at Cvlt Nation RIGHT HERE.
The Machine Is Burning And Now Everyone Knows It Could Happen Again will be released digitally this Friday, April 2nd, with a vinyl version set to follow shortly thereafter through Elusive Sound. Find digital preorders HERE.
Stand by for further updates on the vinyl edition of the album.
BRUIT≤ has also confirmed a virtual record release performance celebrating the release of The Machine Is Burning And Now Everyone Knows It Could Happen Again, set to broadcast worldwide on Friday, April 23rd. Stand by for details on how to watch the show and more to post over the days ahead.
BRUIT≤ \ˈbrü-Ä"\ [French for "noise"] is a post-rock/modern classical quartet from Toulouse, France.
Emerging from the ashes of several pop bands, the BRUIT≤ project was born of the desire of its members to turn their backs on the majors and return to a process of creation without constraints. Initially, the band's intention was not to perform live but to research and experiment with sound in a studio environment. At the end of 2016, this research would result in two live videos filmed in their studio that would enable the band to make its debut on the Toulouse scene.
After this experience, Clément Libes (bass, violin), Damien Gouzou (drums) and Théophile Antolinos (guitar) composed together in search of their own sound identity and with the aim to create progressive music that subverts genre and would result in the expansion of stylistic boundaries. Consequently, during this time, the band went through several line-up changes until Luc Blanchot (cello) joined in January 2018. It was only then that BRUIT≤ truly felt complete and sure of their direction, creating emotively intense and expansive, instrumental compositions of a conceptual nature that merge post-rock, ambient electronica, and modern classical.
In July of 2018, the band signed to Elusive Sound who released their first EP, Monolith, that Fall. The band supported the release with a twenty-show tour of France and Belgium, sharing the stage with bands like Shy Low, Slift, The Black Heart Rebellion, Silent Whale Becomes A Dream, Jean Jean, Endless Dive, Poly Math, Orbel, A Burial At Sea, and others. BRUIT≤ was invited to perform at Dunk Festival in 2020, but the event was cancelled due to the COVID-19 pandemic. Instead, they focused on the composition and production of their first full-length album, changing their line-up again with Julien Aoufi taking over on drums.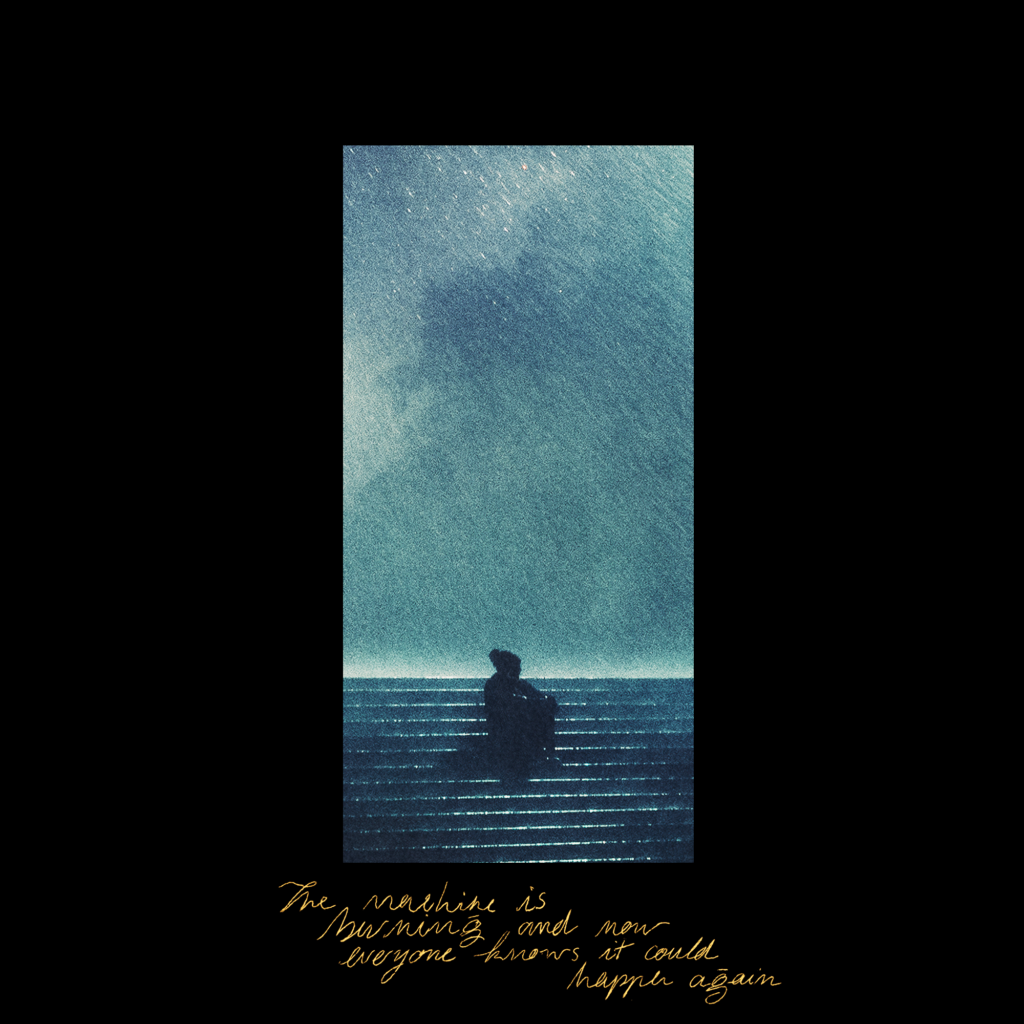 https://www.instagram.com/bruit_official
https://www.facebook.com/bruitofficial
https://elusive-sound.com
https://www.instagram.com/elusivesoundch