Just announced; BXI (featuring the members of BORIS and Ian Astbury of The Cult) will be available for in-person interviews in Brooklyn this Monday afternoon, in advance of the first official concert of BXI taking place with ALTAR (SUNN 0))) and BORIS) this Tuesday at Brooklyn's Masonic Temple.
Interviews will be available in small blocks between 3:00 and 7:00pm.
Contact Earsplit right away for more details on the times and location for these interviews.
This special press excursion and the virgin concert performance of BXI follows BORIS' most recent and amazingly successful North American tour. After well over a month out on the road, the tour is just winding down this week with two special performances of ALTAR, as they are also performing at this weekend's ongoing ATP Festival in update New York alongside Sleep, Iggy & The Stooges, Sonic Youth, Mudhoney, Raekwon and countless more. These are only the third and fourth performances of ALTAR worldwide to date as well, making this weekend's live aktions even more special to all involved.
ALTAR
9/05/2010 ATP Fest – Monticello, NY
w/ Sleep, The Stooges, Sonic Youth, more
ALTAR + BXI
9/07/2010 Brooklyn Masonic Temple – Brooklyn, NY
w/ Jesse Sykes And The Sweet Hereafter
The debut self-titled EP from BXI was released in mid August on Southern Lord Recordings. The EP immediately engulfed fans of both BORIS and The Cult and continues to captivate listeners from all ends of rock's spectrum, making it an extremely solid foundation for this unit to build on. Expect more news from BXI in the coming months.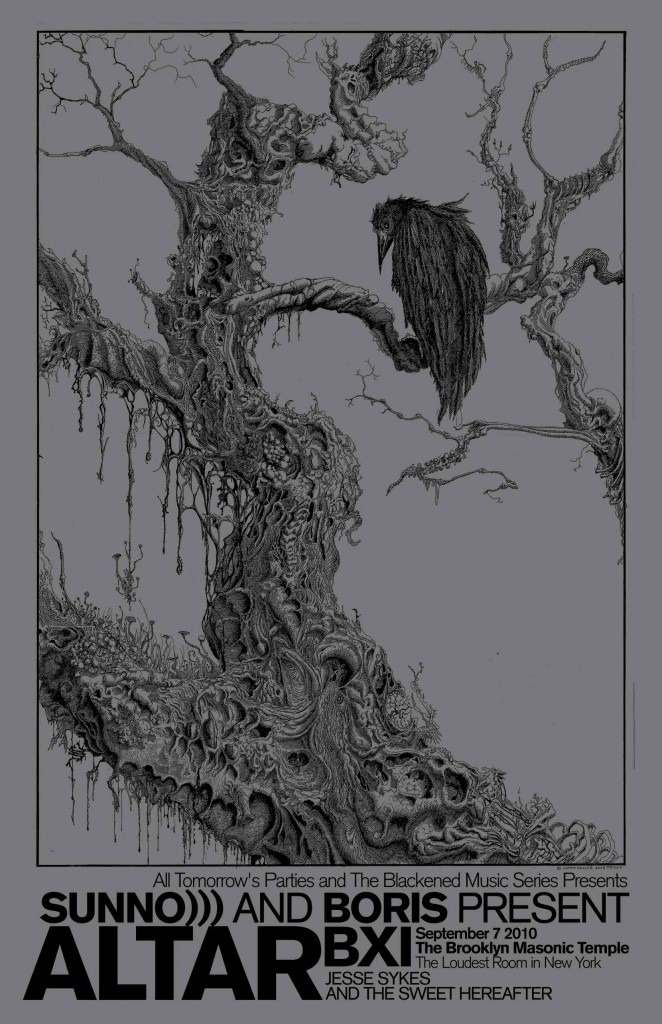 http://homepage1.nifty.com/boris
http://www.myspace.com/borisdronevil
http://www.southernlord.com
http://blog.southernlord.com
http://www.myspace.com/southernlordrecordings
http://twitter.com/twatterlord