photos by Emma Underwood
Ithaca, New York-based experimental rock/jazz act BRIAN! has just issued a new video for "Cascade," the song found on the band's fifth LP, The Cataclysmic Engine, released in October through Nefarious Industries.
Bassoon driven avant-garde trio BRIAN! covers a variety of introspective themes and sonic concepts on The Cataclysmic Engine. Nine angular and heavy compositions blend whole-tone, non-western, modal scales with frenzied meter and tempo while taking inspiration from finding queer identity ("Rose"), the awe of passionate relationships blossoming out of childhood trauma ("Intemperate To Death") and embracing brevity when dealing with vulnerability ("Smol"). The Cataclysmic Engine was recorded, mixed, mastered by Matthew Saccuccimorano at Electric Wilburland Studio, and completed with artwork by Sam "Skullboy" Mameli.
The new visual accompaniment to "Cascade" is the first of three collaborations with video artist, Nils Hoover. Hoover takes the internal self-destruction theme of The Cataclysmic Engine and flips it externally, with death and rebirth cycles which cascade through colonialism and industrialization – from ancient beginnings to impacts felt presently. Immersive, psychedelic, and washed-out scenes blur images with David Resign's soaring, upper-register bassoon, Bubba Crumrine's cascading, rhythmic delay guitar, and Wille B's dynamic drumming, peaking to a crushing climax.
BRIAN!'s "Cascade" video is now playing RIGHT HERE.
The Cataclysmic Engine is out now on Royal Blue vinyl LP and all digital platforms, available alongside several playthrough videos and more at Nefarious Industries HERE.
Additional videos will be released in the weeks ahead.
BRIAN! this week also announces the Exacerbate Gravity 2023 tour. The tour will launch out of Cleveland on April 25th, running through Detroit, Chicago, Indianapolis, Bloomington, Louisville, Cincinnati, the final show taking place in Pittsburgh on May 3rd. See confirmed dates below.
BRIAN! Exacerbate Gravity 2023:
4/25/2023 Little Rose Tavern – Cleveland, OH w/ Arms & Amour
4/26/2023 Trinosophes – Detroit, MI w/ Spectrum 3
4/27/2023 Golden Dagger – Chicago, IL w/ Heuristic, Fruit Leather [info]
4/28/2023 Dear Mom – Indianapolis, IN w/ The Cell Phones, Doktra
4/29/2023 IFell – Bloomington, IN w/ Spiral, Lather
4/30/2023 Social Club – Louisville, KY w/ Ut Gret, The Grackle
5/02/2023 Northside Tavern – Cincinnati, OH w/ Perfect Stranglers, Cosmic Logic
5/03/2023 Government Center – Pittsburgh, PA w/ Autoreplicant, Skeletonized, Rated Eye
"The band's music is otherworldly and cacophonous, merging progressive rock with noise rock and a taut, complex rhythmic sensibility. Theirs is a hybrid of King Crimson's knottiest compositions with the explosive rush of a band like Lightning Bolt. It's thrilling stuff, and totally bonkers." – Treble
"…unique soundscapes that can at times boggle the senses, yet make you want to listen closer to the individual parts that make up the sum." – MetalSucks
"…the New York power trio has mastered its peculiar sound and grown more confident, more adventurous, and more certain. With the Cataclysmic Engine, you can hear the idiosyncratic sound of the bassoon, somewhere between electric bass and synthesizer during the riffs and a genuine woodwind instrument during solos." – Can This Even Be Called Music?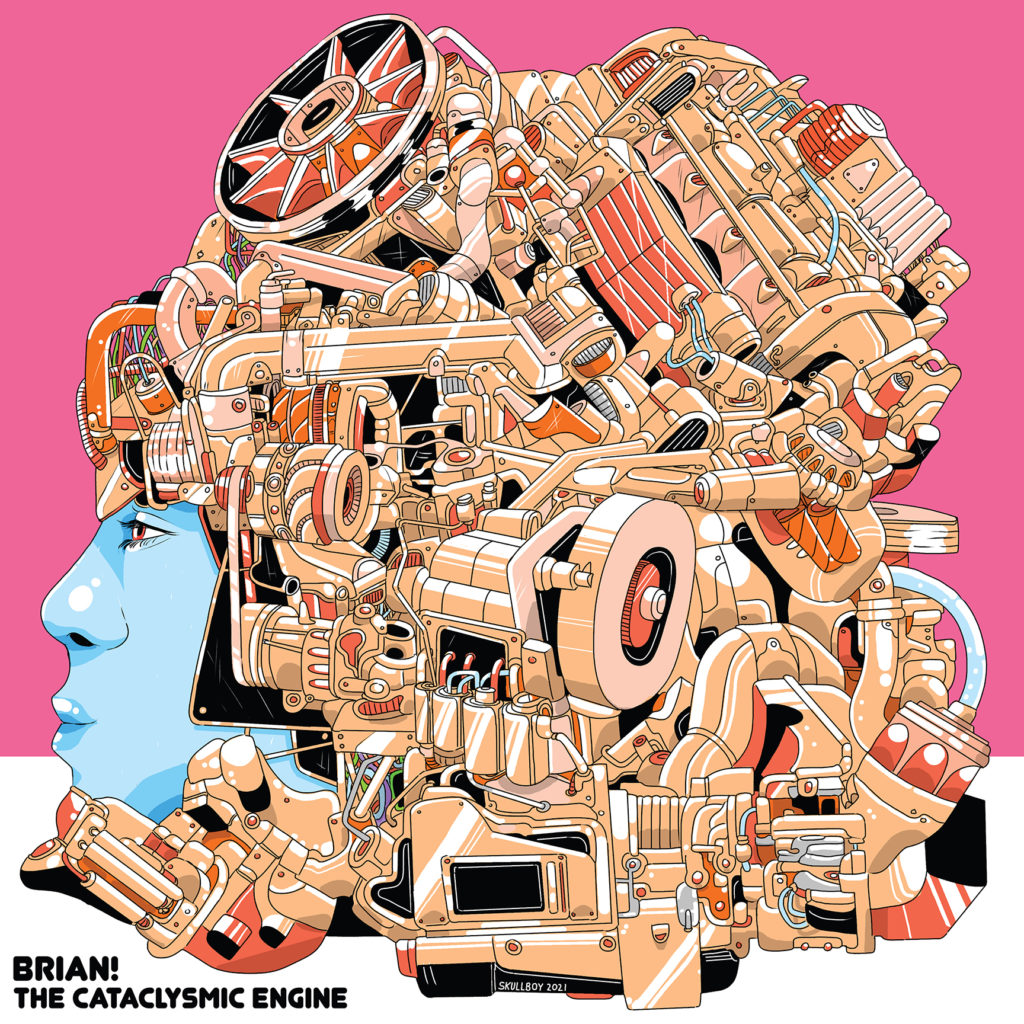 https://brianbassoon.bandcamp.com
https://instagram.com/brianbassoon
https://facebook.com/brianbassoon
https://nefariousindustries.com
https://nefariousindustries.bandcamp.com
https://facebook.com/nefariousIndustries
https://instagram.com/nefarious_industries
https://twitter.com/nefariousInd