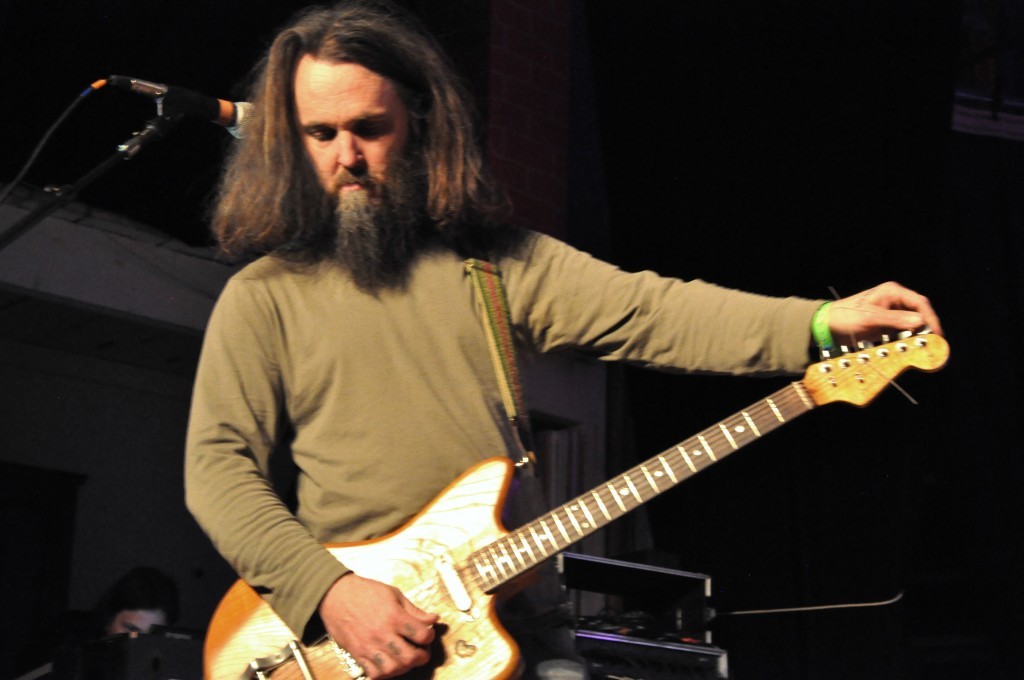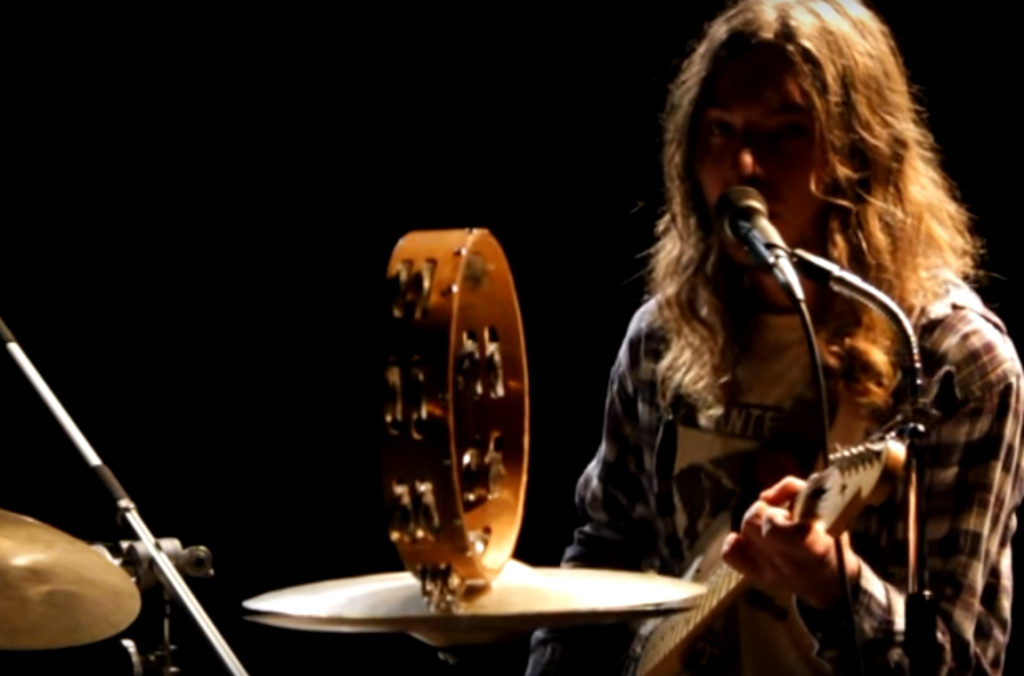 BRETT NETSON has announced a run of solo tour dates for September and October, where he'll be traveling and sharing the stage with soloist CLARKE AND THE HIMSELFS.
Spawned in Idaho's Great Basin/Snake River Plain, BRETT NETSON is known for specializing in heavy, psychedelic, lowdown rock and roll guitar through his work in Caustic Resin and Built To Spill since the 1990s, in recent years as a rogue member of Earth, and his latest venture, SNAKES. With his new full-time project, there is much evidence that there are different dimensions to NETSON's existential, freakout brand of rock. As an impending SNAKES split LP with CROSS nears release through NETSON's own Scavenger Cult label, this tour will see the man bringing the synth-soaked mega-riff to the fans performing solo.
Performing live with a drumstick in hand, guitar strings under the thumb, vocals that cut right to the point with a Moe Tucker rhythm laid underneath, with CLARKE AND THE HIMSELFS, Clarke Aleksandr Howell takes basement rock fuzz, pop precision, molten neo-psych, weirdo gutter punk, and reorganizes them into something compact, bright and sharp, much like the sonic equivalent of highly organized carbon, or what is commonly known as a diamond. Also a part of NETSON's Scavenger Cult, THE HIMSELFS tours frequently and has played throughout the States as well as overseas, where they have a particularly big following in Russia. CLARKE AND THE HIMSELFS has opened for Built to Spill on two different tours, and shared the stage with Sam Coomes, Caustic Resin, Colleen Green, No Bunny, Paleo, Sad Horse, La Luz, Naomi Punk, among others.
The tour will begin in Sioux Falls, South Dakota on September 6th and forge through the Midwest, down the East Coast and then swing back north into the Rockies. With twenty shows confirmed at press time, additional dates are to be expected.
See the CLARKE AND THE HIMSELFS video for "Odyssey" HERE and the official video for SNAKES' "All Creatures Kill" HERE.
Stand by for audio samples and preorders for the impending SNAKES/CROSSS split in the coming days, and for additional Scavenger Cult news and releases in the months ahead.
BRETT NETSON tour dates with CLARKE AND THE HIMSELFS:
9/06/2017 Total Drag Records – Sioux Falls, SD
9/07/2017 Paperhouse – Minneapolis, MN
9/08~09/2017 Garp Fest (Codfish Hollow) – Maquoketa, IA
9/10/2017 Rozz-Tox – Rock Island, IL
9/11/2017 Subterranean – Chicago, IL
9/13/2017 Lo & Behold Records – Detroit, MI
9/14/2017 The Tree Bar – Columbus, OH
9/17/2017 Berlin – New York, NY
9/19/2017 O'Briens – Boston, MA
9/20/2017 The Gateway – Brooklyn, NY
9/21/2017 The Pharmacy – Philadelphia, PA
9/25/2017 The Union Bar – Athens, OH
9/27/2017 State Street Pub – Indianapolis, IN
9/29/2017 Mouthhole – Nashville, TN
9/30~10/01/2017 Goner Fest – Memphis, TN (after-show)
10/02/2017 Terrapin Station – Murray, KY
10/03/2017 Foam – St. Louis, MO
10/04/2017 8th Street Tap Room – Lawrence, KS
10/06/2017 Lions Lair – Denver, CO
10/07/2017 Sunset House – Ft. Collins, CO
https://www.facebook.com/brettnetsonnsnakes
http://brettnetson.bandcamp.com
https://clarkeandthehimselfs.bandcamp.com
https://www.facebook.com/clarkeandthehimselfs
https://scavengercult.bandcamp.com