BRENNER & MOLENAAR's Uninvited Savior, a spacious eighty-two-minute vortex of imploding spiritual psychosis, is now playing exclusively through exploratory music journal Captured Howls. The video playlist of the entire album comes just ahead of its release through Nefarious Industries this Friday.
Uninvited Savior is a massive, droning collaboration between Christian Molenaar, the primary fulcrum of San Diego's intense free-jazz/noise collective THOSE DARN GNOMES, and David Brenner, hostile alchemist of New York City-area harsh experiment GRIDFAILURE.
Infusing vocals, electric/acoustic/bass/pedal steel guitars, keyboards, synthesizers, organs, xylophone, harmonica, 1970s cult field recordings, resynthesis, tape manipulation, contact mic and power electronics effects, and other instrumentation tactics embodied in a vaporous haze, the three lumbering movements range between twenty and thirty-five minutes in length, suspending the listener within its abyssal vacuum. Recorded by Brenner at The Compound in Valley Cottage, New York and Christian Molenaar at Apollo's Crotch in San Diego, California, the final mix/master of Uninvited Savior was performed by Molenaar, and the cover art/layout and video work handled by Brenner.
Molenaar offers, "This album is an undeniably gargantuan piece of work… but I think there's a depth and weight to it that can prove deeply affecting if you're ready to just let it wash over you for eighty minutes."
Captured Howls writes in part, "Unease gets turned to sound… a bed of perfectly nauseating, droning tones upon which they build jagged edges of sonic twists like strangely melodic guitar strums that by themselves might actually make for a catchy tune. Here, they're mangled into what feels like the disorienting soundtrack that might be playing in the waiting room outside an executioner's chamber. The tracks easily feel that intensely foreboding."
Watch and hear Uninvited Savior early through Captured Howls at THIS LOCATION.
Nefarious Industries' first release of 2020, Uninvited Savior arrives on all digital platforms this Friday, January 31st with a limited physical version to follow. Find digital preorders at the label webshop HERE.
The medieval wheel of pestilence broken in three: the trigeminal pestis lemniscus, communicating pain, heat and feeling from the eyes, the face and the mucous membranes. Epithelial noise piled high atop a lamina propria of reappropriated cult noumena, riddled with the stabwounds of infinite lacerating rete pegs and micro-papal papillae. Encased in the acoustic gingiva of Gothic organum and perforated by spires of extra-liminal electroacoustics, a foundational layer of pious hierophants and haruspices scream down the moon.
GRIDFAILURE and THOSE DARN GNOMES are constantly releasing new material, independently, through their shared kinship via Nefarious Industries, and more. Watch for a deluge of new titles from both acts to be issued throughout the year and onward, including a THOSE DARN GNOMES and GRIDFAILURE collaborative album.
THOSE DARN GNOMES Live:
2/08/2020 Banjo's Dead Fest II – San Bernardino, CA (collab with Rat God)
3/07/2020 M-Theory Music – San Diego, CA w/ Band Argument, Loolowningen [info]
5/07/2020 Til-Two Club – San Diego, CA
GRIDFAILURE Live:
3/04/2020 The Footlight – Queens, NY w/ The Third Kind, Thetan, Fuckcrusher [info]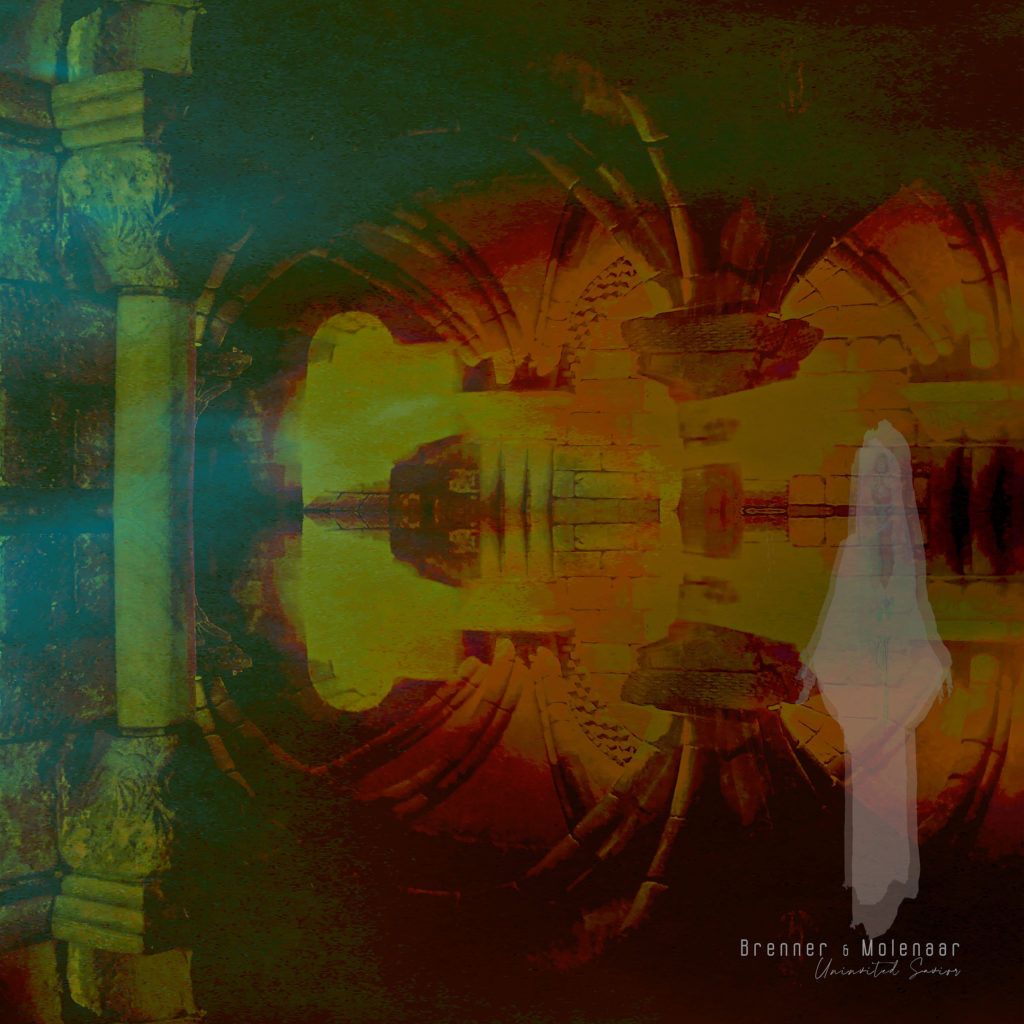 https://christianmolenaar.bandcamp.com
https://www.facebook.com/christian.molenaar
http://www.facebook.com/gridfailure
http://www.gridfailure.bandcamp.com
http://nefariousindustries.com
http://www.facebook.com/nefariousIndustries
http://www.twitter.com/nefariousInd
https://nefariousindustries.bandcamp.com