New York City black metal cult BOG BODY will release their debut LP, Cryonic Crevasse Cult, through Profound Lore Records this Friday. Advancing its official unveiling, Decibel Magazine is currently hosting an exclusive stream of the entire gnarled album.
Following in the footsteps of their 2018 Through The Burial Bog demo and 2020's The Gate Of Grief MLP, BOG BODY – a duo consisting solely of bass, drums, and vocals – has transcended the cultic guts of black metal's early forefathers with a subsonic war doom incursion for their debut album that's as much a dirge as it is pandemonic fervor.
Cryonic Crevasse Cult was recorded at Strange Weather Studios in New York by Ben Greenberg (Uniform, Algiers), mixed by Evan Mersky (Triumvir Foul, Witch Vomit), mastered by Dan Lowndes (Cruciamentum), and featuring artwork by Chase Slaker (Mortiferum).
The BOG BODY collective reveals, "Zeroed in on the frigid history of humanity lost to the Steppes and Poles of this Earth, Cryonic Crevasse Cult emerges drenched in the viscera of the human experience giving a sound to these endless deaths. The duality of life and death, central to all of our releases, is under the knife of the cult here as we forge new paths in our textures and song structures. We expanded upon the tenants of our previous releases by focusing on atmosphere, song structure, and variance of our sound with this album. As always, the primeval urge of striking skins and metered abuse of low frequencies captivates us. The sound of pulsing blood in your temples and the frenzy of suffocation is the headspace of pure thought. The hammer and nails of ritual death, BOG BODY stands in defiance of the mundane and expected and creates music wholly for those devoted to the ancient ways of early black and death metal for a concoction of unfettered war doom."
Decibel praises how the band makes, "a helluva racket for two people, neither of whom is a guitarist. All hail the mighty distortion pedal(s), because who needs a six-stringer when four overdriven strings give you all the gnarl you need."
Stream BOG BODY's Cryonic Crevasse Cult in its entirety first through Decibel Magazine now at THIS LOCATION.
Profound Lore will release Cryonic Crevasse Cult on CD, LP, and digital this Friday, May 20th. Find preorders for all formats HERE. A cassette version is available through Stygian Black Hand HERE.
Watch for live performances and other news to be announced shortly.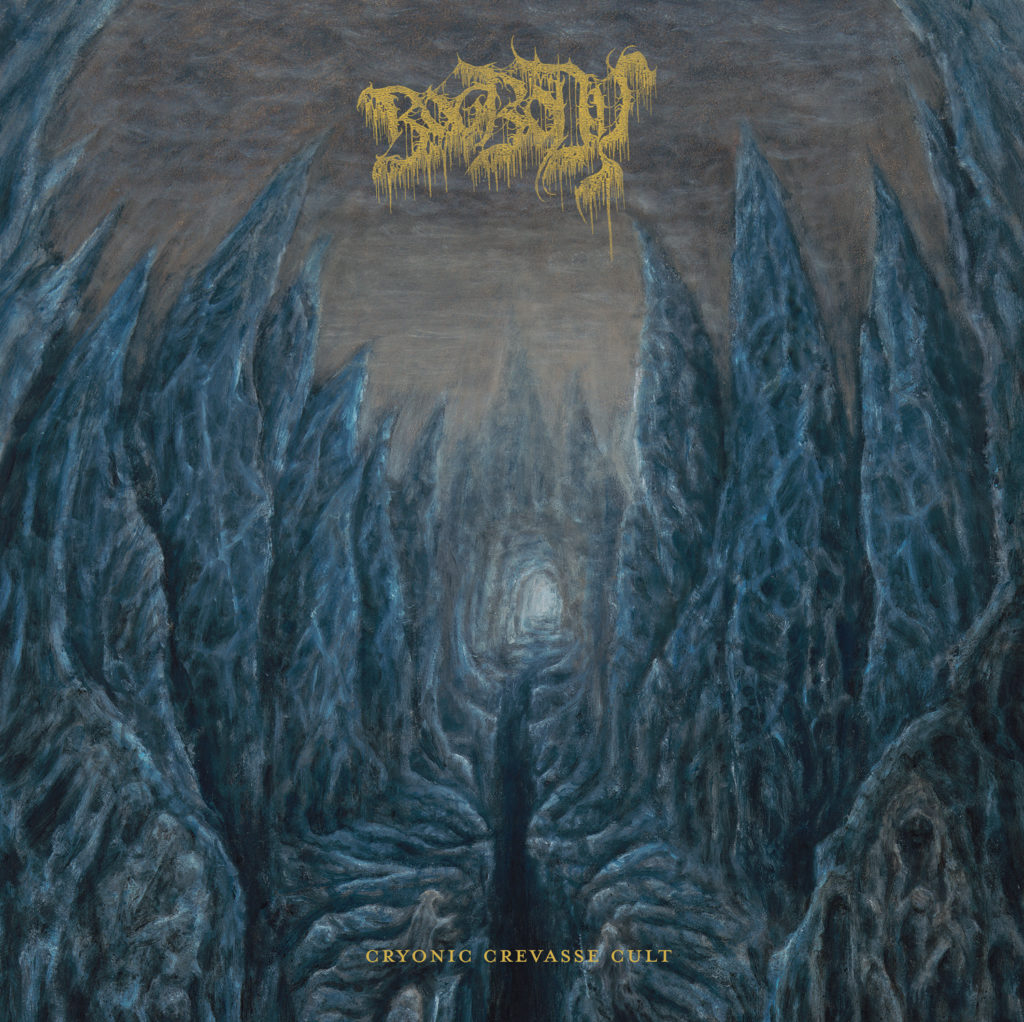 https://infernomerchstore.com/collections/bog-body
https://www.instagram.com/bog_body
https://www.facebook.com/bogbodyofficial
https://bog-body.bandcamp.com
https://profoundlorerecords.com
https://www.profoundlorerecords.bandcamp.com
https://www.instagram.com/profoundlorerecords
https://twitter.com/profound_lore
https://www.facebook.com/profoundlorerecords