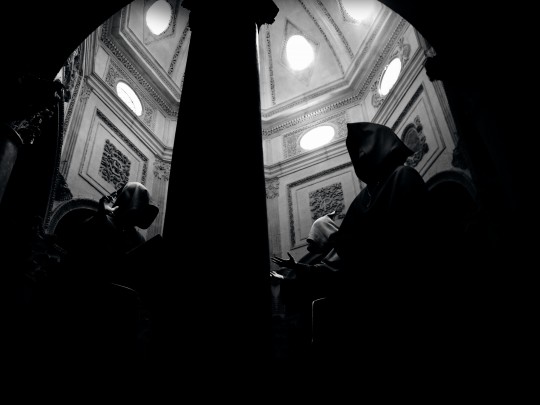 Today, high-traffic music portal Pitchfork.com revealed the Top 40 Metal Albums of 2011 within their unholy Show No Mercy section. Among the vast array of crushing offerings to see release this year, French black metal miscreants BLUT AUS NORD earned the top spot with their eclectic Sect(s) and The Desanctification full-lengths. Released in North America via Debemur Morti Productions, the releases make up two thirds of BLUT AUS NORD's 777 trilogy.
Commented list author Brandon Stosuy: "Together, these almost 90 minutes of music find Blut Aus Nord continuing to redefine what, in 2011, has become a genre difficult to rekindle in honest ways. Beyond the experimentation, both of these records also really move — you could almost dance to the latter. As more and more obscurantists lineup to be interviewed or open Facebook pages, it's also a treat to have BAN remain basically as hooded and anonymous as when things started in 1994."
To check out tunes from both releases as well as the full list, point your browser HERE.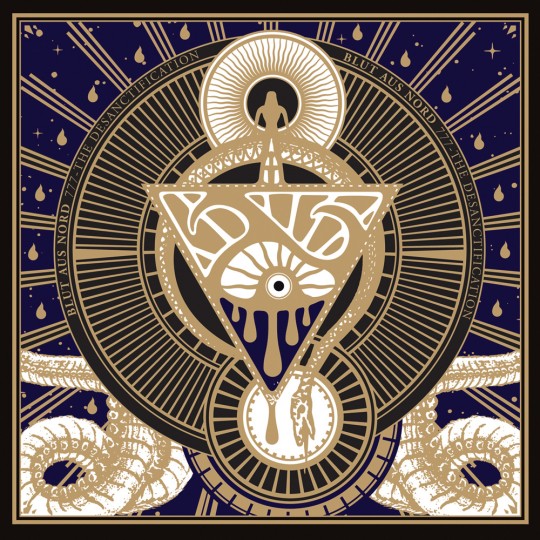 Originating in 1994 from the ashes of Vlad (who released two demos), BLUT AUS NORD are undisputable French black metal pioneers, always managing to progress and move forward, evolving in perpetual mutation, developing their own vision of black metal. Choosing, from the start, the total opposite path of regressive bands (who copy what others have done ten years earlier and ten times better), BLUT AUS NORD eschews all the inherent clichés belonging to the genre. BLUT AUS NORD's approach is a fist in the face of mainstream mediocrity, becoming more macabre and sinister through a blend of innovative musical research, subliminal mental manipulation, and an incredible haunted, nightmarish feeling based on disharmony. Creators of a hallucinogenic universe, erasing all preconceived ideas of black metal – and extreme music in general. They redefine the rules…