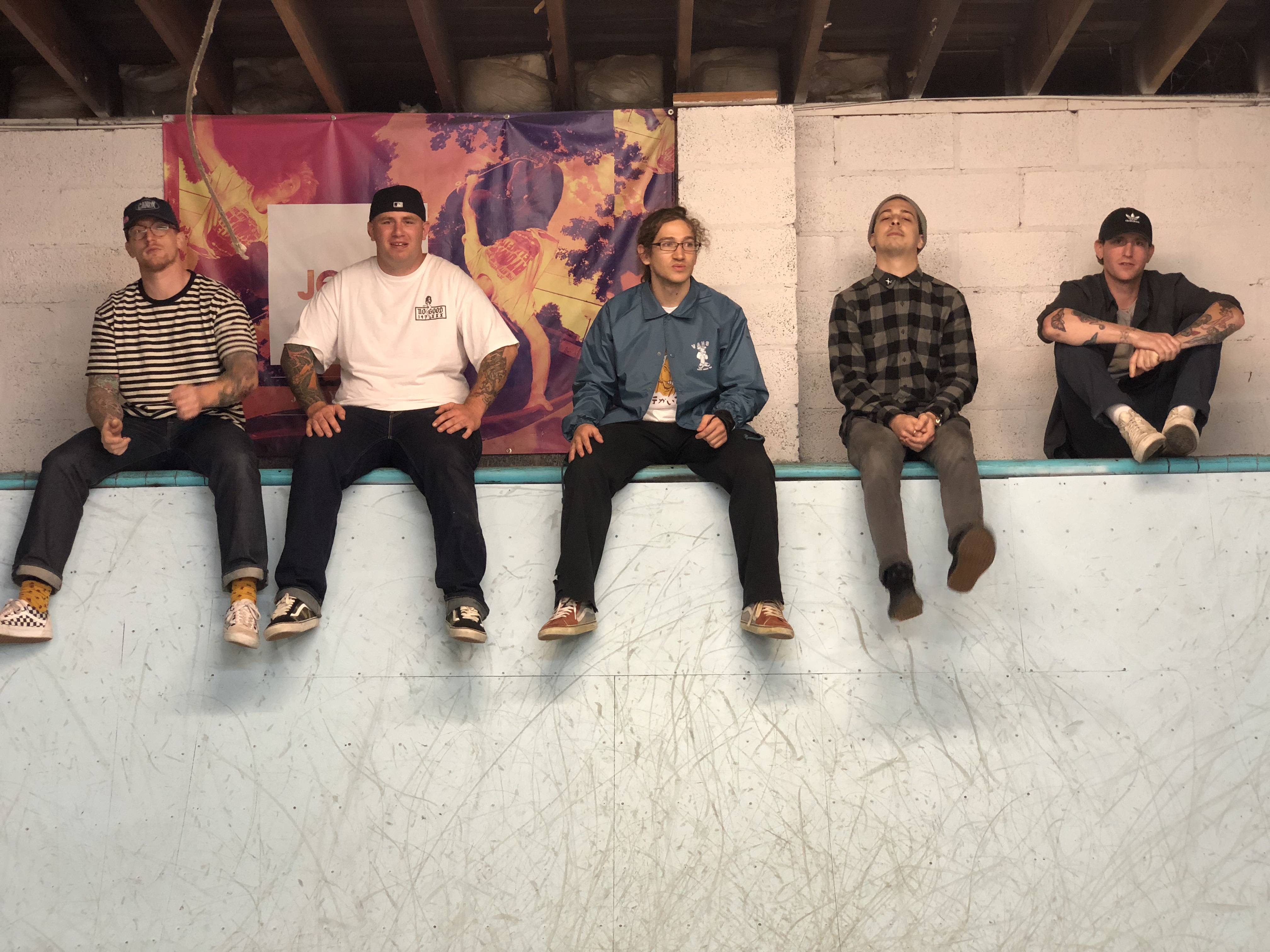 Flatspot Records and Edgewood Records have teamed up to deliver No Matter The Cost, the damaging new LP by hardcore outfit BLIND JUSTICE. The album will be released in late June, this week disclosing the track listing, cover art, and more.
BLIND JUSTICE presents their long-awaited second album, No Matter The Cost, a bruising, high-energy attack, every track worn deep with massive grooves and loaded with explosive hooks and breakdowns. Unloading ten new tracks in barely over nineteen minutes, the album lifts the listener by the throat from the opening riff and doesn't let go until the album's crushing closer. The record was recorded, mixed, and mastered at The Wild Arctic in Portsmouth, New Hampshire by Dean Baltulonis (Sick Of It All, Trapped Under Ice, Agnostic Front, Madball), and completed with art/design by Eric Esposito and photography by Sophia Juliette.
No Matter The Cost will see release on LP and digital formats on June 29th, a collaborative effort between Flatspot Records and Edgewood Records. Watch for audio samples, preorder links, and more to be issued in the days ahead.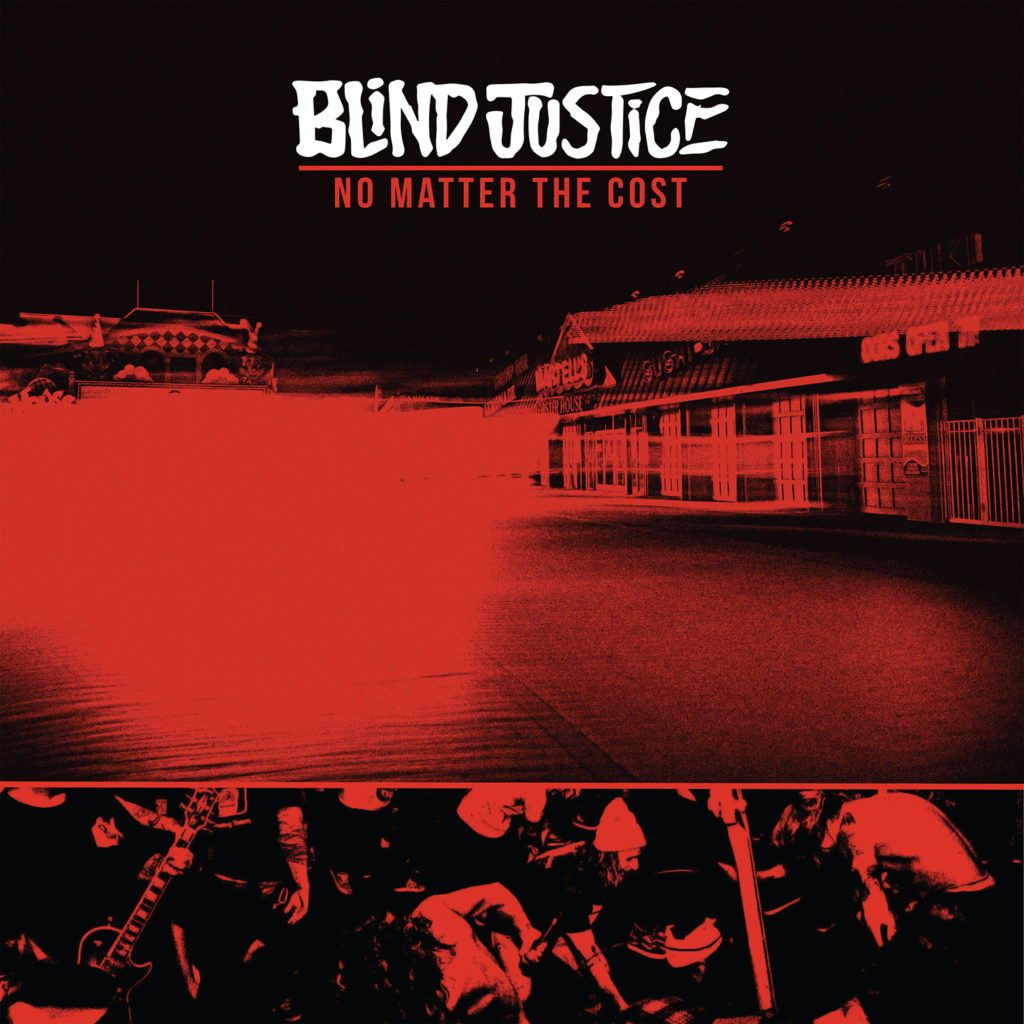 No Matter The Cost Track Listing:
1. Cast You Out
2. My Will
3. Think I Care
4. Day By Day
5. Not For You
6. Never Enough
7. Burn You Down
8. No Matter The Cost
9. Closed Off
10. Lessons Learned
New Jersey shore-based BLIND JUSTICE was formed in the summer of 2013, culminating their influences from the likes of Down To Nothing, Cold World, Get Real, Floorpunch, Sheer Terror, Suicidal Tendencies, Cro-Mags, and more into a volatile, modern style of hardcore. They released their debut recordings in the form of the Mischief EP via Back To Back Records in 2014, followed by their first album, Undertow, released by Mass Movement Records in 2015.
BLIND JUSTICE has toured across North America and Europe with the likes of Terror, Take Offense, Turnstile, and many others, including performances at United Blood, Black N Blue Bowl, Sound & Fury, and other notable hardcore fests. The band is booking new tour dates in support of No Matter The Cost; including a No Matter The Cost release weekend being booked for July. Watch for new shows to be announced shortly.
BLIND JUSTICE Live:
6/02/2018 The Warehouse – Syracuse, NY w/ Trail Of Lies, Regulate, Wild Side, Year Of The Knife Edge Control
7/20/2018 Strange Matter – Richmond, VA w/ Down To Nothing, Enforced, Get A Grip
7/21/2018 TBA
7/22/2018 TBA
BLIND JUSTICE:
Matt Guyre – drums
AJ Hoenings – bass
Ryan Hoenings – guitar
Asa Scibetta – guitar
Mike Botti – vocals
https://www.facebook.com/blindjusticenjhc
https://twitter.com/blindjusticehc
https://blindjustice.bandcamp.com
http://www.flatspotrecords.com
https://www.allinmerch.com/flatspot-records
http://www.facebook.com/flatspotrecords
https://flatspotrecords.bandcamp.com
http://edgewoodrecords.storenvy.com
http://edgewood-records.com
http://instagram.com/edgewoodrecords
http://twitter.com/edgwdrcrds