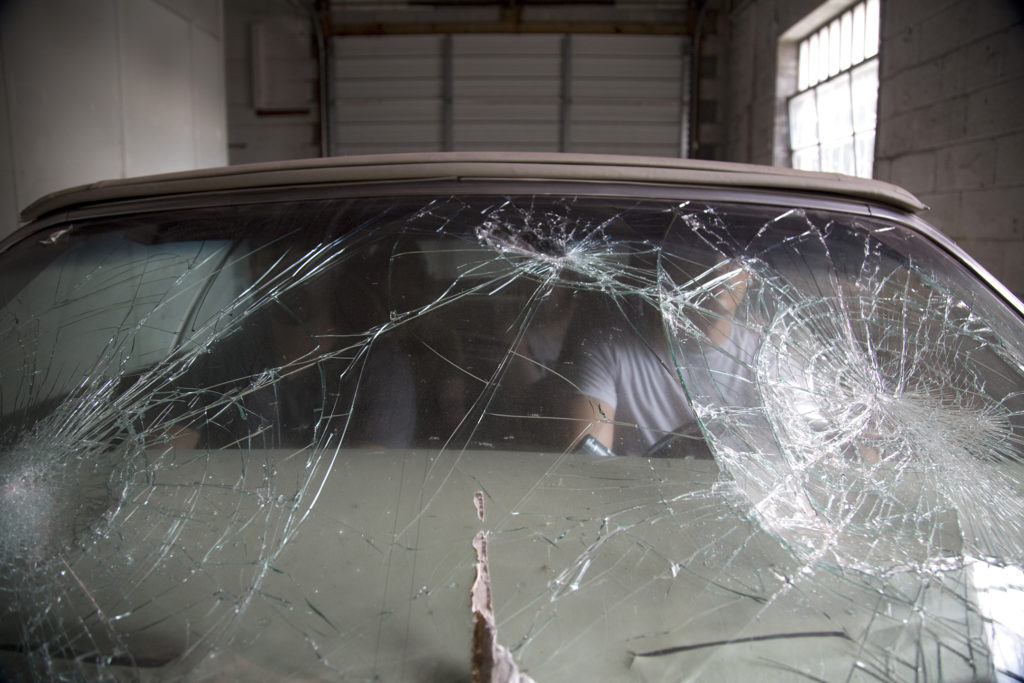 [photo by Glenn Cocoa]
Richmond, Virginia hardcore punk collective BLEACH EVERYTHING will release their debut LP, So We Gnaw, through Dark Operative in July. No Echo is hosting the premiere of the first single from the new record, the crushing album closer "Dumb & Dug In," as preorders for the album have been posted.
BLEACH EVERYTHING is comprised of lifetime scene veterans from across the punk and hardcore underground, with its members hailing from the likes of Corn On Macabre, Jesuit, Highness, City Of Caterpillar, Darkest Hour, Mammoth Grinder, Suppression, Iron Reagan, Harmonic Cross, Forensics, Souvenir's Young America, Meditative Sect, and many more over the past two decades or more.
Formed in Richmond, Virginia in the spring of 2012, members of the band are currently living in different parts of the country, often reuniting for numerous recording sessions and live performances around the United States. Following several singles, an EP, and splits with The Infamous Gehenna and VORS over the past several years, So We Gnaw is the debut full-length from BLEACH EVERYTHING.
The instruments for So We Gnaw were recorded by Ricky Olson at The Ward, the vocals recorded by Brent Eyestone at Tracking. The album mixed by Ricky Olson at The Ward, mastered by Bryan Walthall at StereoImage, and completed with artwork by Steak MTN.
Vocalist Brent Eyestone offers with the "Dumb & Dug In" single, "We'd been playing versions of this song for a few years, as I really love how the chorus hits from each verse. The chorus lyrics — 'Take the dive. Bait and Switch. (You'll) never know which is which" — were there from day one, and I remember always changing the verses based on the show and/or what was on my mind. Ultimately, the verses became cemented through the lens of traditional carnival design and how much of a parallel I was seeing between that and people's obsession, rabid consumption, and universal acceptance of cable news' logic and talking points. I was staying at the Stanley Hotel in Colorado at the time, ostensibly because of The Shining lore. Oddly enough, The Shining fascination fell to the wayside once I realized that Dumb & Dumber filmed a good chunk on the same property. It seemed like a perfect abstract: I wanted to go experience the 'credible'/cool draw but ended up spending way more time laughing about literal shit jokes and ultimately wishing my car was dressed like a dog."
Stream BLEACH EVERYTHING's "Dumb & Dug In" at No Echo RIGHT HERE.
So We Gnaw will see release through Eyestone's own Dark Operative label on digital and LP on July 12th with distribution through Revelation. Find preorders at Bandcamp HERE and a limited run of 100 copies on red vinyl exclusively via RevHQ mailorder HERE.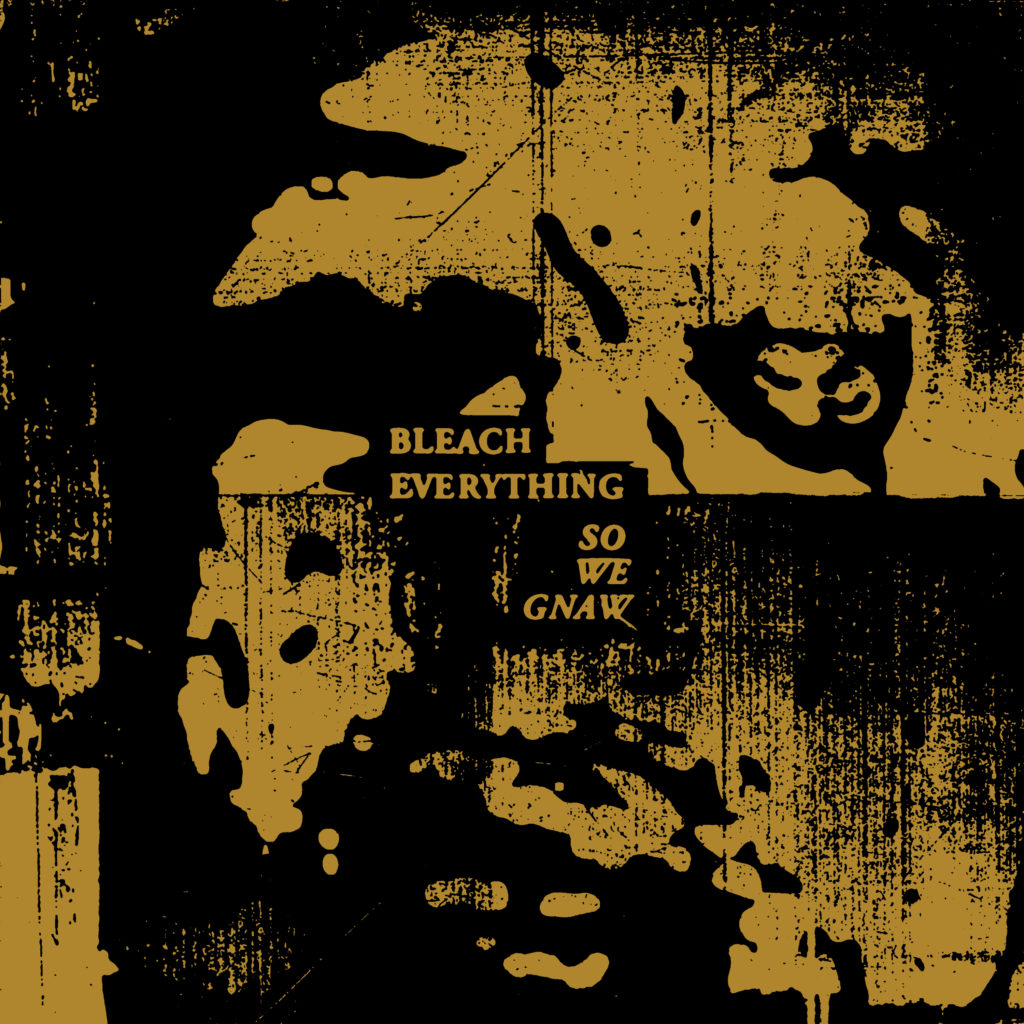 So We Gnaw Track Listing:
1. Shears
2. Nazi Punch, Fuck Yes
3. Relics
4. Dead Winds
5. Soft Bigotry
6. So We Gnaw
7. Dumb & Dug In
Watch for further audio and video previews of the So We Gnaw LP, details on the third issue of the band's own fanzine, and more to be issued in the days ahead.
BLEACH EVERYTHING:
Brent Eyestone – vocals
Graham Scala – guitars
Kelly Posadas – bass
Ryan Parrish – drums
https://www.bleacheverything.com
http://www.facebook.com/BleachEverything
https://twitter.com/bleachrichmond
http://darkops.site
http://darkoperative.bandcamp.com
https://www.instagram.com/darkoperative