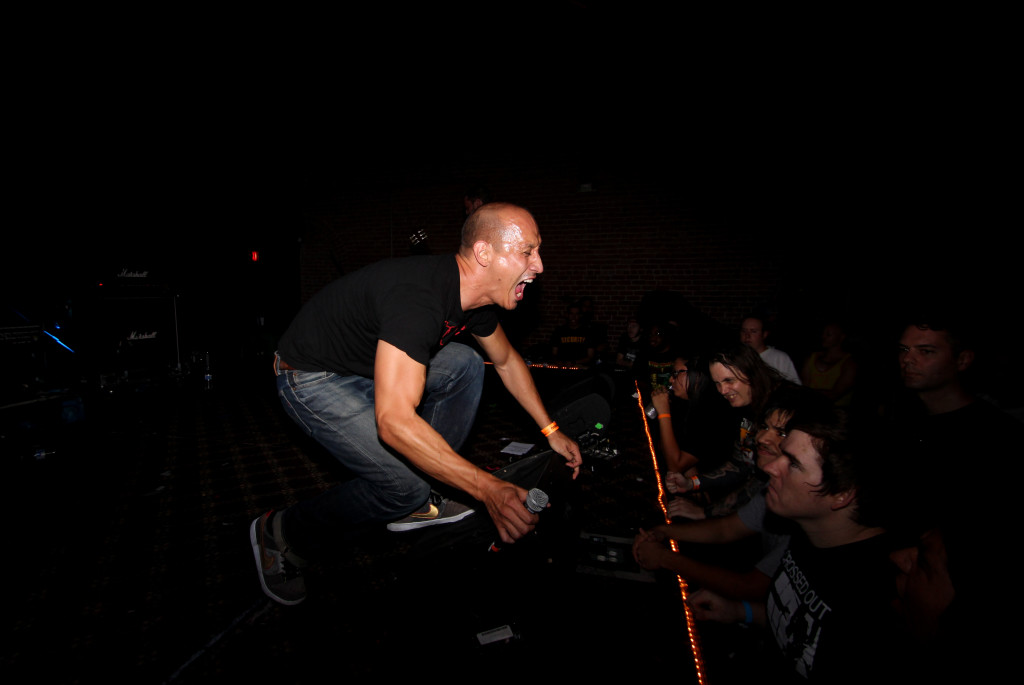 [photo by Hayley Rippy Photography]
As Richmond, Virginia's BLEACH EVERYTHING unloads their Free Inside 7″ via Magic Bullet Records, the EP's closing track, "Facehugger," is now playing at Rue-Morgue Magazine.
Free Inside is the first proper 7″ EP from punk/hardcore ragers, BLEACH EVERYTHING, the band uniting a set of friends previously or currently also hailing from Iron Reagan, Mammoth Grinder, Jesuit, Suppression, and Corn On Macabre and countless others. Specializing in short, fast, loud, violent, and often absurd music, rooted deeply in the DIY punk ethos that gave each member a roadmap toward individual and collective musical longevity deep into adult life, all skills of the trade are on display here.
On the heels of a debut split 7″ with Los Angeles-based Vors, released earlier in the year, the Free Inside EP lyrically delivers rants focused on such themes as self-empowerment and, self-reliance, and for its closing track, "Facehugger" showcases the band's dark horror/sci-fi influences with a rampant space terror chronicle. The track is featured alongside exclusive commentary from BLEACH EVERYTHING vocalist and Magic Bullet Records owner, Brent Eyestone, on the theme of the song itself and on the band as a whole, as this is just the beginning for this rabid outfit.
Get wrapped-up in BLEACH EVERYTHING's "Facehugger" via Rue-Morgue Magazine RIGHT HERE.
The Free Inside 7″ is out now via Magic Bullet Records, available on both clear and black wax available HERE, and available for download HERE and through all major digital outlets.
Watch for updates on BLEACH EVERYTHING with recording news, tour dates and more in the months ahead.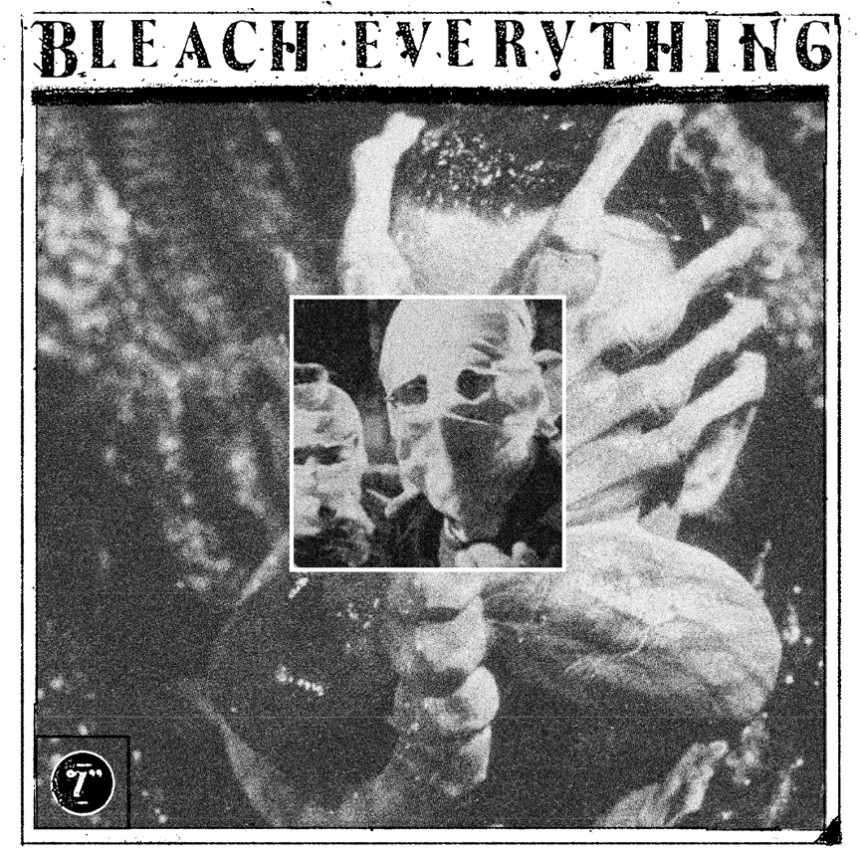 http://www.facebook.com/BleachEverything
http://www.magicbulletrecords.com
http://www.facebook.com/magicbulletrecords
http://www.twitter.com/magicbulletrecs