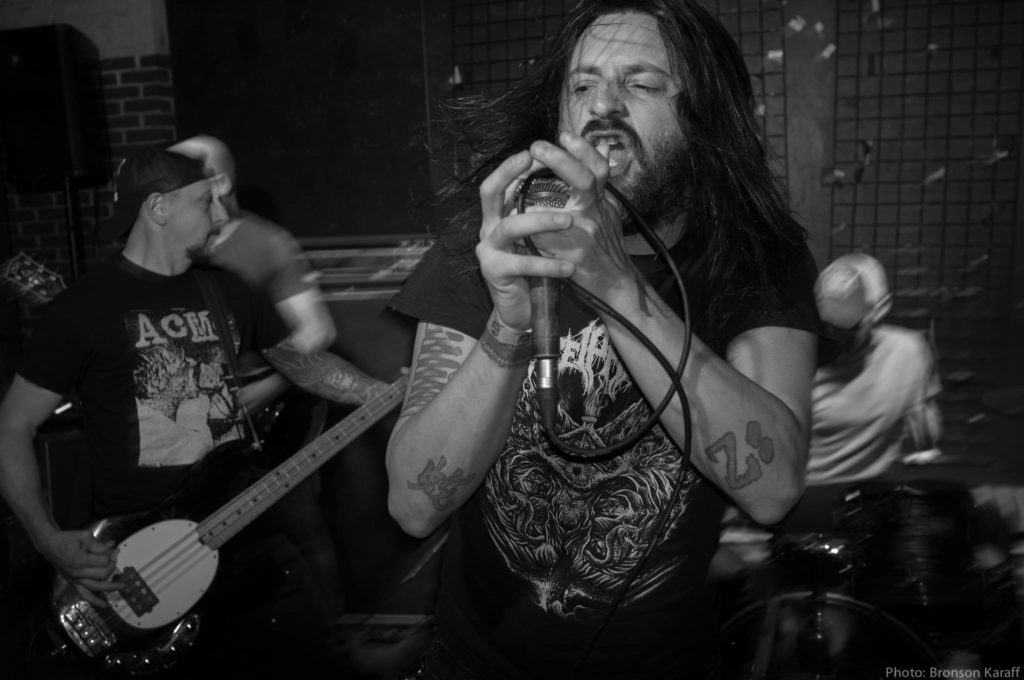 [photos by Bronson Karaff]
Twin Cities-based extreme metal quintet BLACKTHORNE delivers the charged new single, "Choose Your Side Of History," pulled from their impending self-titled LP, which sees release at the end of October. The new track makes its public induction through an exclusive stream hosted by Toilet Ov Hell.
Following an independent limited cassette release, BLACKTHORNE's self-titled debut LP has been expanded with new songs, and has been remixed and remastered for vinyl. The record will see an official release on LP and all digital platforms this October through a collective of independent labels: Nefarious Industries, JEMS, 5nakefork Records, and Damien Records.
BLACKTHORNE's vocalist Travis Bos declares with the "Choose Your Side Of History" single, "It's a song regarding the normalization of white nationalism, racism, and xenophobia in the US, especially over the last decade once we elected our first multiracial president. That seemed to have been a tipping point for those who fear, hate and/or willfully choose to remain ignorant when it comes to people of color, refugees, and immigrants. I express my disdain for their beliefs in the song lyrics and as well as those who choose to do nothing and remain silent about our matters at hand."
Toilet Of Hell writes, "The Twin Cities metallers have drawn a line in the sand and are ready to snuff out every misused tiki torch with their new song 'Choose Your Side Of History.' Vocalist Travis Bos's sharp voice cuts through Presidential double-speak, governmental gaslighting, and dogwhistles like a blade. Guitarist Steve Brooks and bassist Bob Eisenbise weave a catchy metallic blend to ward off those that wish to divide us while drummer Matt Seitzinger drives home the message that we will not go silently into the night. To paraphrase Thomas Hobbes, one of the founders of modern political thinking and author of Leviathan, this song is, 'nasty, brutish, and short.'"
Crank BLACKTHORNE's "Choose Your Side Of History" via Toilet Ov Hell RIGHT HERE.
Blackthorne will see its official release on vinyl and all digital platforms on October 25th. Each label involved will have a unique ordering bundle available. Find all preorder bundle options at Bandcamp where the tracks "Poser Disposer" and "The Minds Ear" are streaming RIGHT HERE.
Watch for additional audio samples from the LP, an official video, tour dates, and more to be issued over the weeks ahead.
Based in the region of Minneapolis and St. Paul, BLACKTHORNE formed in the spring of 2012 after the end of Init Records artist Chibalo, with Steve Brooks on guitar (Chibalo), Bob Eisenbise on bass (KillSadie, Chibalo, Damien Records), Travis Bos on vocals (Song of Zarathustra, Book of Dead Names, Chariots, The Blight, Chibalo, Damien Records) and Matt Seitzinger on drums. The four quickly recorded a demo and played numerous month residencies and shows in and around the Twin Cities, sharing the stage with both national and local bands. Michael Kahleck (former drummer of Chibalo) eventually joined the lineup on second guitar. Following a few independent releases and several years of playing live, BLACKTHORNE is currently in its deadliest form yet.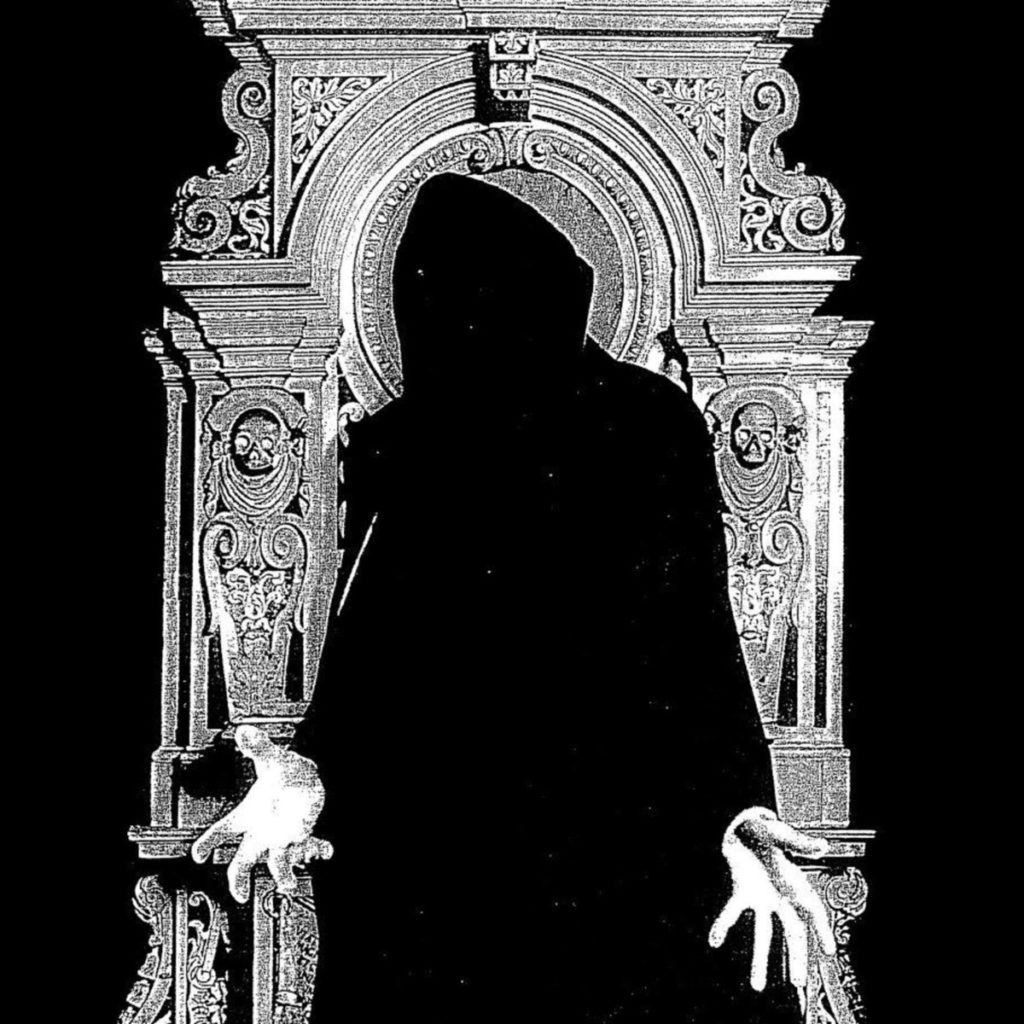 https://blackthorne666.bandcamp.com
https://www.facebook.com/BlackthorneTwinCities
https://damienrecords666.bandcamp.com
https://nefariousindustries.bandcamp.com
https://jemslabel.bigcartel.com
https://5nakefork.bigcartel.com