Atmospheric coldwave collective BLACKLIST today unveils their latest single, "Nightbound." Now playing at Invisible Oranges, the track comes off the group forthcoming new full-length, Afterworld, set for release on October 28th via Profound Lore Records.
Starting out as the flagship band of artist Pieter Schoolwerth's Wierd Records imprint, BLACKLIST's trademark sound is dense and dark, incorporating elements of shoegaze and heavy metal with coldwave. The members often cite influences like My Bloody Valentine and Motörhead alongside bands like Comsat Angels, Killing Joke, and The Sound, while singer Joshua Strachan's (Vaura) lyrics split the difference between the anthemic manifestos of Manic Street Preachers and Sisters Of Mercy's "Vision Thing."
Notes Strachan in part of "Nightbound," "We wrote the first four new songs that informed the direction of Afterworld in June of 2021. I was coming off a spring Queensrÿche binge and into the summer listening constantly to the most recent Vain record. I'd bought an old ESP guitar online, and I was learning lots of classic Dokken and Iron Maiden tunes in my basement in Virginia. You can really hear all this on 'Nightbound.' I had this vague idea, inspired by Maiden's Somewhere In Time, of doing a guitar synth record. Something that had always been missing from the early BLACKLIST stuff was synth – we were, after all, on Wierd Records at the time! I tried an old Korg, but this was one case where analog and vintage wasn't better. I landed on the Meris Enzo pedal, which proved really inspirational. Suddenly playing these Jake E. Lee-type riffs sounded like Simple Minds – which couldn't be more BLACKLIST.
"Lyrically, it pulls together a couple of things – firstly, it's a 'band of outsiders' anthem which has always been something we've taken from metal as much as from bands like Suede, and cast in a heavily political light. Secondly, in the same way Language Of The Living Dead embraced Slavoj Zizek's use of this horror trope to talk about communication, this one embraces cyberfeminist Donna Haraway's description of the vampire as, '…the one who pollutes lineages on the wedding night; the one that effects category transformations by illegitimate passages of substance; the one who drinks and infuses blood in a paradigmatic act of infecting whatever poses as pure.' I love this because the rising forces of fascism adore pure lineages and hate category transformations. So here the gangs we imagine from films like The Lost Boys or Near Dark can be thought of as a nightbound brood of blood corrupters."
Read more and stream "Nightbound," courtesy of Invisible Oranges, at THIS LOCATION.
Stream the band's previously released singles for "Pathfinder" HERE, "The Final Resistance," HERE and "In Shadow Light" HERE.
BLACKLIST's Afterworld will be released on CD, LP, and digitally. Find preorders at THIS LOCATION.
BLACKLIST will celebrate the release of Afterworld with a record release show at Mercury Lounge in New York City on November 12th with additional shows to be announced in the weeks to come.
BLACKLIST:
11/12/2022 Mercury Lounge – New York City, NY [tickets]
BLACKLIST's debut LP, Midnight Of The Century – produced by Ed Buller (Suede, Pulp) – was released in 2009. The album's focus was a rejection of what Strachan described as a fear of looming new forms of fascism aided by the rise of various political and religious dogmas. After a long hiatus, the band returned in summer of 2020 with the "Disorder" single, inspired by the racial justice protests in the United States, and the B-Side "No Secret Islands" which takes aim at the dystopian fantasies of tech billionaires.
In April of 2022 "The Final Resistance" was announced as the lead single from upcoming LP, Afterworld. Post-punk.com called it a "captivating and dense explosion of coldwave and unfettered emotion," while Brooklyn Vegan said it "picks up where the band left off with widescreen scope and a call-to-arms chorus." The album, produced by Strachan and mixed by Sanford Parker (Darkthrone, Yob, BLOODYMINDED) explores the possible meanings of love in a time of political and environmental collapse.
BLACKLIST:
Joshua Strachan – vocals, guitar, synthesizer, saxophone
Ryan Rayhill – bass
Glenn Maryansky – electronic/acoustic drums
James Minor – guitar
Chad Dziewior – guitar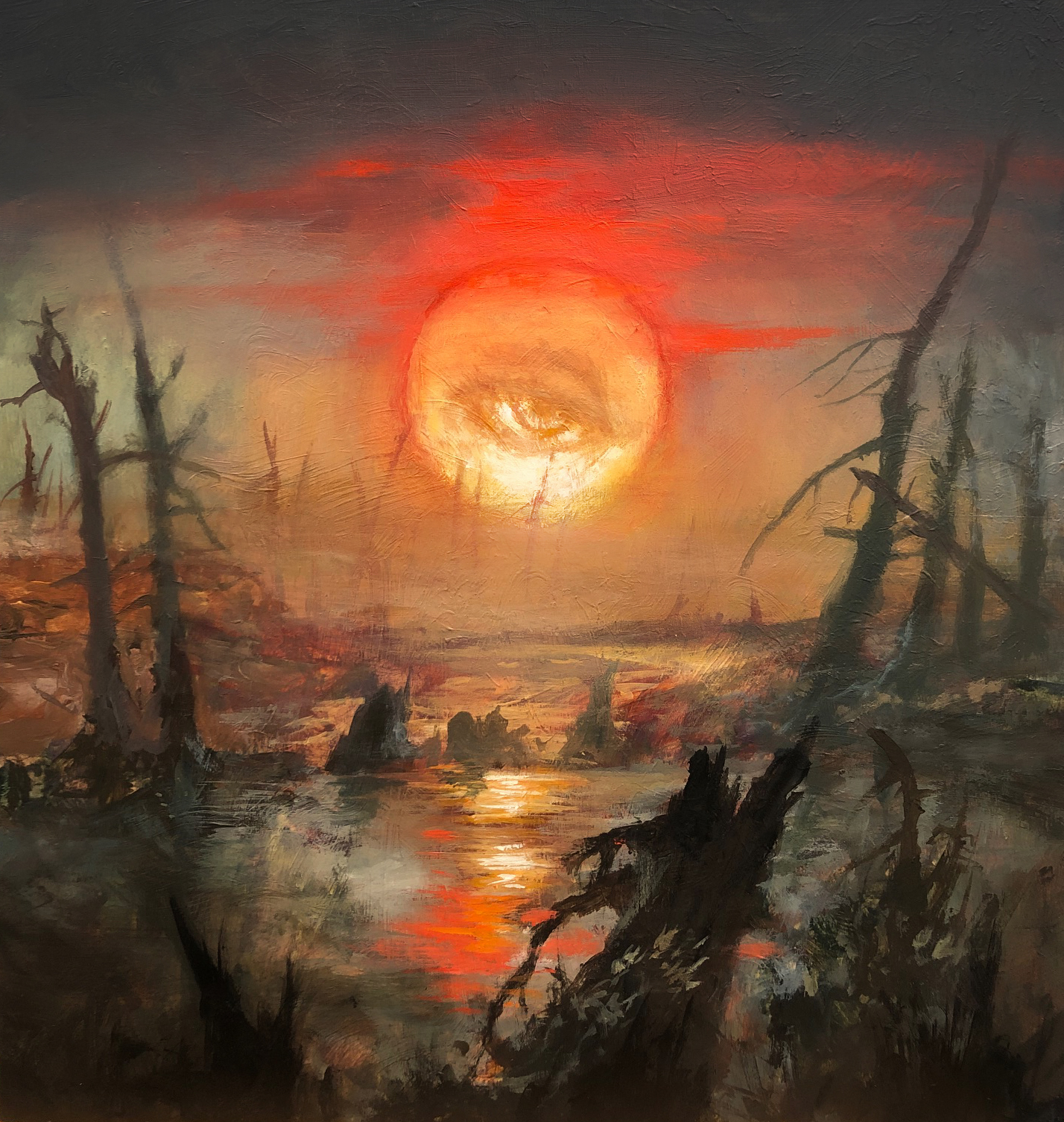 http://www.facebook.com/blacklistmusic
http://www.instagram.com/blacklist_vr
http://blacklist-motcx.bandcamp.com/music
http://www.profoundlorerecords.com
http://www.facebook.com/profoundlorerecords
http://www.instagram.com/profoundlorerecords
http://profoundlorerecords.bandcamp.com