[photo by Paul Werkmeister]
Asanas Ritual, Vol. 1 is the forthcoming new full-length composed and performed by the BLACK YO)))GA Meditation Ensemble, an eclectic group of metallic hippies and doomlords, headed up by BLACK YO)))GA founders, 200-hour RYT-certified instructor, Kimee Massie and her husband Scott Massie.
BLACK YO)))GA — vinyasa style yoga set to drone, noise, stoner metal, ambient, industrial, space doom, and other traditional meditation music — incorporates basic poses in a relaxed environment, while focusing on safe body mechanics. It's a traditional yoga class in practice, however darker than what you may typically associate with the practice in the Western world. Since its 2012 inception, the music for classes has been a series of mix tapes… until now.
The BLACK YO)))GA Meditation Ensemble features members of Storm King, Veniculture, Agnes Wired For Sound, Moonstation Burning, Vulture, Deathcrawl, Complete Failure, Hero Destroyed, Filth On Demand, Secant Prime, Emay, Crown Of Eternity, Torrential Bleeding, and more. Together, the collective has produced original soundscapes tailored to create a heavy meditative space in order to spread the benefits of yoga to people within their own art and music communities: people who may battle depression, anxiety, alcoholism, drug addiction, trauma/PTSD, phobias, dark passengers, etc.; those who may not feel they fit into typical yoga classes.
Asanas Ritual, Vol. 1 will be released via Screaming Crow Records next month paired with an instructional BLACK YO)))GA DVD. Directed by Joseph Stammerjohn of Eyes To The Sky Films, the DVD contains a full one-hour yoga class, stylized and set to their original score.
In advance of its release, today Decibel Magazine is pleased to deliver the first helping of the audio edition of Asanas Ritual, Vol. 1 with the official premiere of grim fifth movement, "Negative Confession."
Elaborates Massie, "'Negative Confession' is the fifth track on Asanas Ritual, Vol. 1, and introduces live drums into what was a more ambient record up until that point. It was written by Adam Weston, guitarist for Vulture and Storm King and was presented as an offering of things to come. The song first appeared in its original demo state on BLACK YO)))GA Mix No. 13 — though it was called 'Becoming' at that time, and as the Meditation Ensemble started coming together, the song became the transformational piece to the Ritual."
Breathe deep to the resonance of "Negative Confession," courtesy of Decibel Magazine, at THIS LOCATION.
And if you missed it, check out the Asanas Ritual Vol 1 video teaser at THIS LOCATION.
The Asanas Ritual, Vol. 1 CD/DVD package will see release via Screaming Crow Records on October 30th, 2015 with the DVD alone to be unleashed in January.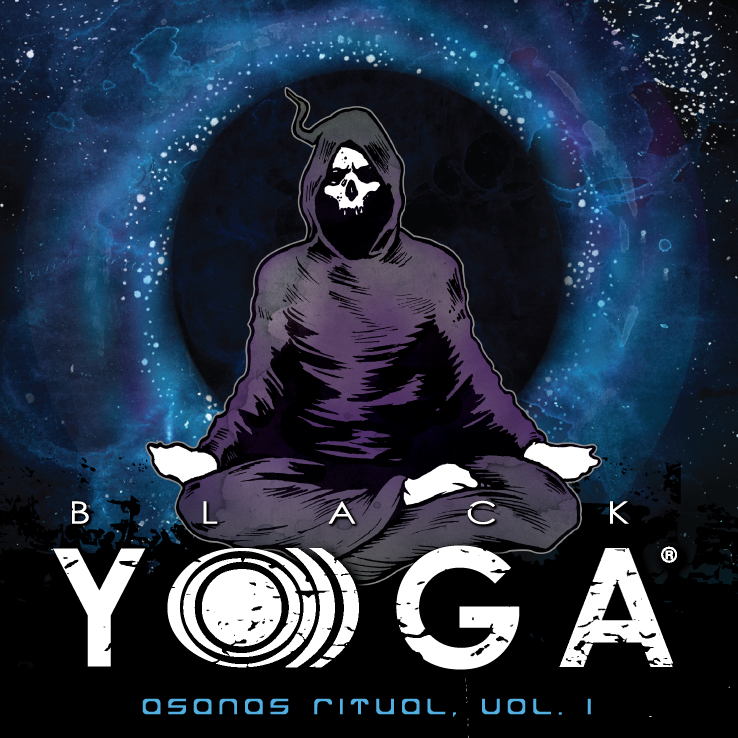 http://www.black-yoga.com
http://www.facebook.com/blackyoga1
http://www.twitter.com/blackyoga1
http://www.screamingcrow.com
http://www.facebook.com/screamingcrowrecords
http://www.twitter.com/ScreamingCrowRx