[photo by Paul Werkmeister]
"You can't fully appreciate the light until you understand the darkness." — Asanas Ritual, Volume 1
In celebration of its official release today via Screaming Crow Records, today mxdwn.com is streaming BLACK YO)))GA's Asanas Ritual, Volume 1 CD in its droning, therapeutic entirety.
BLACK YO)))GA has been guiding folks towards its vinyasa style yoga set to drone, noise, stoner metal, ambient, industrial, space doom, and other traditional meditation music since 2012. It's a traditional class in practice, though darker than what you may typically associate with yoga. The BLACK YO)))GA Meditation Ensemble – the composers behind Asanas Ritual, Volume 1 — features members of Storm King, Veniculture, Agnes Wired For Sound, Moonstation Burning, Vulture, Deathcrawl, Complete Failure, Hero Destroyed, Filth On Demand, Secant Prime, Emay, Crown Of Eternity, Torrential Bleeding, and many more. Together, the collective has produced original soundscapes tailored to create a heavy meditative space in order to spread the benefits of yoga to people within their own art and music communities: people who may battle depression, anxiety, alcoholism, drug addiction, trauma/PTSD, phobias, dark passengers, etc. or those who simply don't feel comfortable in a traditional yoga environment.
"This isn't your conventional home-fitness DVD, full of hyper-positive buzzwords and bright Lululemon gear," relays Pittsburgh City Paper in a recent interview with BLACK YO)))GA founders, 200-hour RYT-certified instructor, Kimee Massie and her husband Scott Massie. "The darkened room is filled with tattooed yogis clad in black. A sustained rumble of ambient drone music plays in the background. Sage burns and Kimee circles the group, lighting candles. Her face partially obscured by a black hood, she uses her most soothing tone to invite the class to take mountain pose."
Seep into BLACK YO)))GA's Asanas Ritual, Volume 1, courtesy of mxdwn.com, at THIS LOCATION.
And if you missed it, you can also sample Loopholes In The Universe – The Making Of Asanas Ritual, Volume 1, a featurette included with the BLACK YO)))GA: Asanas Ritual, Volume 1 DVD. Directed and edited by Joseph Stammerjohn of Eyes To The Sky Films, the clip features footage from a forthcoming documentary about BLACK YO)))GA. It also features an unreleased song by The BLACK YO)))GA Meditation Ensemble entitled "Acoustic Hangover."
View the Loopholes In The Universe – The Making Of Asanas Ritual, Volume 1 video below.
The Asanas Ritual, Vol. 1 CD/DVD is out TODAY via Screaming Crow Records with the DVD stand alone to be unleashed in January 2016. Orders are available at THIS LOCATION and THIS LOCATION.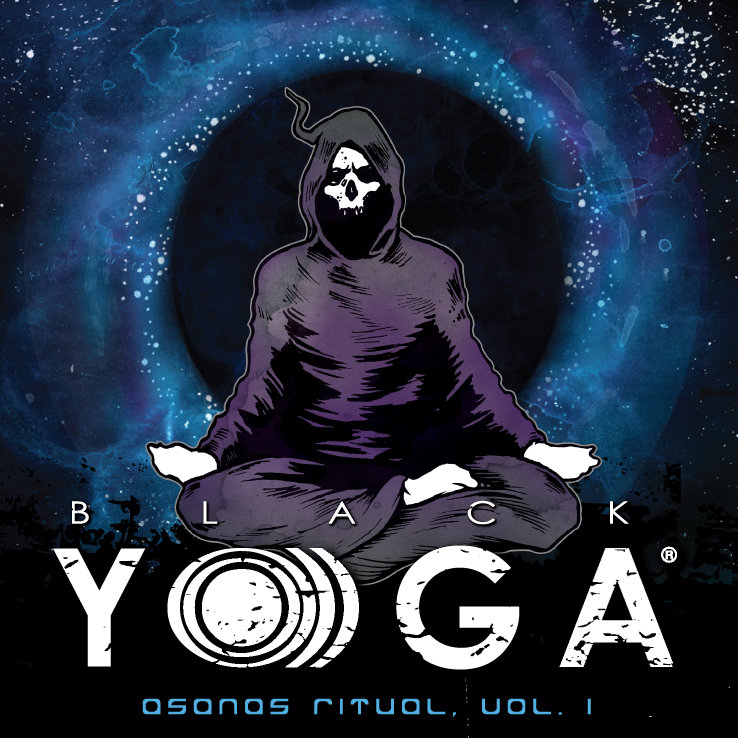 http://www.black-yoga.com
http://www.facebook.com/blackyoga1
http://www.twitter.com/blackyoga1