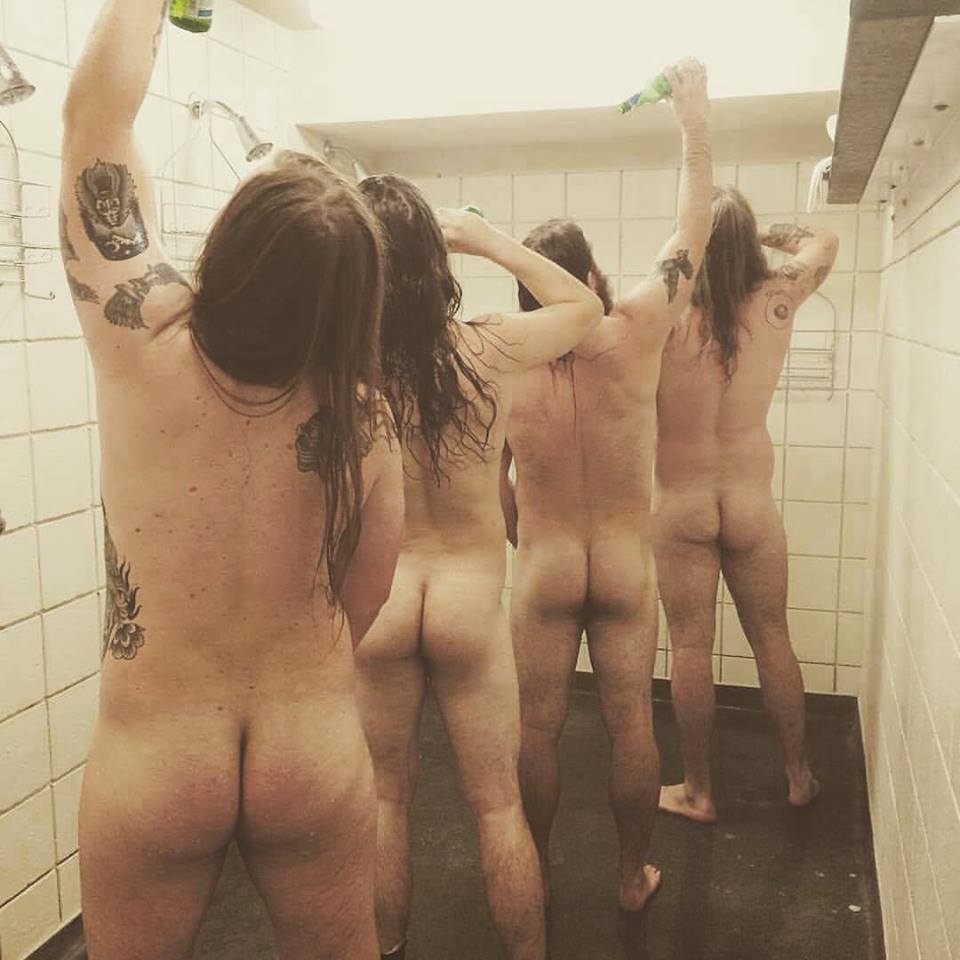 Canadian heavy metal/stoner rock unit BLACK WIZARD is currently scouring the streets alongside North Carolina Southern metal goliaths Weedeater. The journey, which commenced June 8th in Richmond, Virginia will run through June 29th in Carborro, North Carolina. Additional support is being provided by Washington state riff tyrants Serial Hawk. See all confirmed dates below.
BLACK WIZARD continues to tour in support of their New Waste full-length, released via Listenable Records last year and currently streaming at THIS LOCATION.
Boasting nine tracks of red-eyed, road-raging, retro-riff worship, the record continues to earn approval from media outlets globally. Writes Sonic Abuse of the record, "Taking the best bits from thirty years of heavy-ass metal, there are hints of Priest, Maiden, Sabbath, Purple and more, all wrapped up in BLACK WIZARD's own, patchouli-scented haze. The prog aspects of the album help to make the sound more unique and interesting and the delivery is spot on – gritty and brutal and yet with a deft touch that keeps things interesting throughout." In a 4/5 rating, New Noise Magazine concurs, "BLACK WIZARD may be one of the best retro acts going, and the band are certainly more interested in having fun and doing what comes naturally than recycling old riffs. It doesn't hurt that you don't have to be stoned to enjoy it, too." BeatRoute Magazine charmingly champions BLACK WIZARD for being, "the only band in town that will add inches to your dick." Stereokiller gushes simply, "I hope this band makes albums every year for the next twenty years," while The Sludgelord hails a, "fine retro record, filled with good riffs and 100% commitment." Adds Heavy Blog Is Heavy in a 4/5 score, "From the very beginning, New Waste wraps you in a thick blanket of distorted grooviness, galloping bass lines and guitars that seems to switch from shred to riff and back on the drop of hat, all warm and fuzzy from the get-go and never quite letting up."
New Waste is out on Listenable Records. Secure your copy today at THIS LOCATION.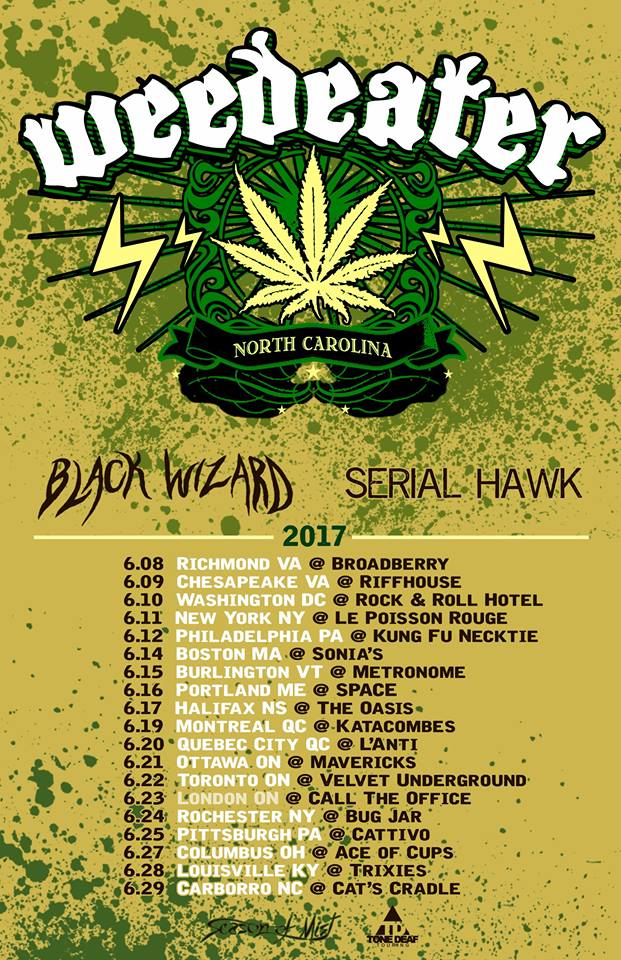 BLACK WIZARD w/ Weedeater, Serial Hawk:
6/09/2017 Riffhouse – Chesapeake, VA
6/10/2017 Rock And Roll Hotel – Washington, DC
6/11/2017 Le Poisson Rouge – New York, NY
6/12/2017 Kung Fu Necktie – Philadelphia, PA
6/14/2017 Sonias – Boston, MA
6/15/2017 Metronome – Burlington, VT
6/16/2017 Space – Portland, ME
6/17/2017 The Oasis – Halifax, NS
6/19/2017 Katacombes – Quebec City, QC
6/20/2017 L'Anti – Montreal, QC
6/21/2017 Mavericks – Ottawa, ON
6/22/2017 Velvet Lounge – Toronto, ON
6/23/2017 Call The Office – London, ON
6/24/2017 Bug Jar – Rochester, NY
6/25/2017 Cattivo – Pittsburgh, PA
6/27/2017 Ace Of Cups – Columbus, OH
6/28/2017 Trixies – Louisville, KY
6/29/2017 Cat's Cradle – Carborro, NC
BLACK WIZARD was forged in 2009 by four high school friends. Founding members Adam Grant and Eugene Parkomenko were both working underwhelming construction jobs at the time, passing the days to the sounds of Thin Lizzy, Deep Purple, Witch, and Electric Wizard. Heavily motivated by the thick, weighty sounds of bands like Bison and 3 Inches Of Blood monopolizing the scene at the time, "The Wiz" was born. Having followed a true DIY aesthetic, the band has released two full length LPs along with a 7″ single independently and sold over five thousand copies worldwide.
http://www.facebook.com/blackwizardband/
http://www.facebook.com/listenablerecs
http://www.listenable.net