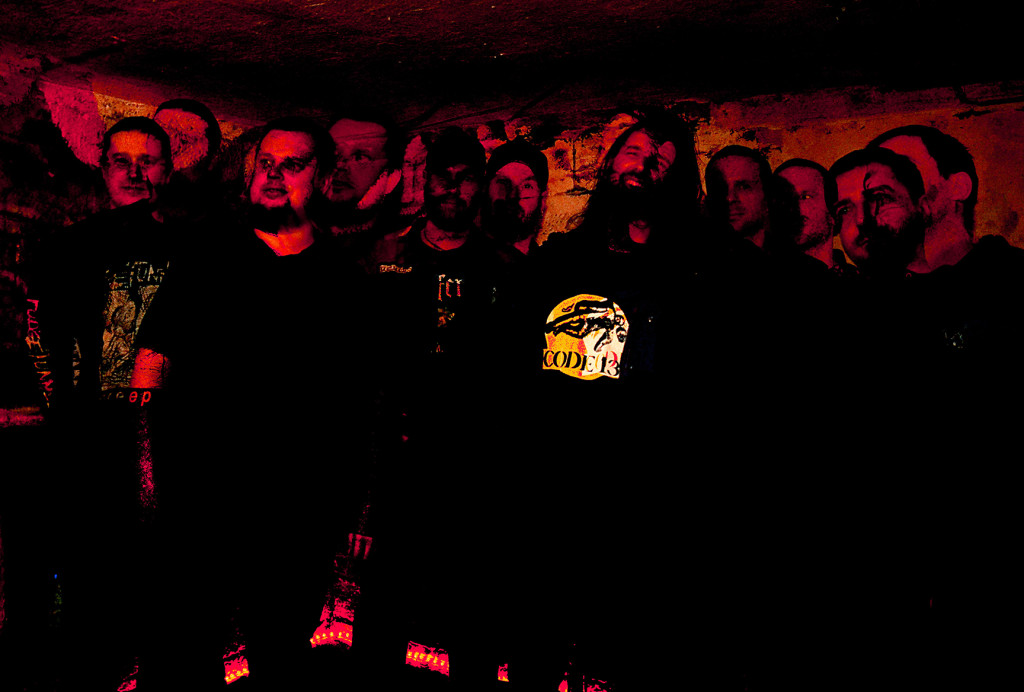 [photo by Bernhard Hoell]
Germany's BLACK SHAPE OF NEXUS has created a drone track that runs for 24 hours straight, which will rumble the airwaves this weekend courtesy of Resonance FM Extra. Titled "Neg. Black 1d," the track is an algorithmic elongated version of their eponymous song "Negative Black," taken from their 2012-released album of the same name.
The 24-hour "Neg. Black 1d," stream kicks off Sunday, March 27th at Noon GMT; tune in to bathe in the ambient, experimental side of BLACK SHAPE OF NEXUS then at THIS LINK.
"Neg. Black 1d" is presently available for purchase at BLACK SHAPE OF NEXUS' upcoming shows, the 24-hour track contained on an IDE hard-drive in specially designed packaging. There are plans to present this is another format in the future; more info will be released in the coming weeks.
Meanwhile, stream the recently-released fourth album from BLACK SHAPE OF NEXUS, Carrier, streaming at Cvlt Nation RIGHT HERE.
Carrier saw release last week via Exile On Mainstream, the CD and massive 2xLP available stateside via Earsplit Distro HERE, and internationally, the CD HERE, the vinyl HERE, and the digital HERE.
The fourth massive BLACK SHAPE OF NEXUS studio effort, Carrier transfers more than fifty minutes of the band's contagion into the population through six massive tracks – including a cover of Hellhammer's "Triumph Of Death" – mastered by engineer Rashad Becker at Dubplates & Mastering in Berlin. Part of what helps the band stand apart from the pack is their incredible amplification and deployment tactics. At the massive rehearsal complex they inhabit, once BSON begins playing, their monumental volume makes it simply impossible for all other acts at the compound to continue playing, even in their own studio spaces. Nobody books practice the same night as BSON now. Additionally, vocalist Malte Seidel uses old East-German laryngeal tank-driver microphones, attached to his larynx from the outside, with a special pre-amp built for them, which powers a custom full stack of amplification.
http://www.facebook.com/blackshapeofnexus
http://www.blackshapeofnexus.com
http://www.blackshapeofnexus.bandcamp.com
http://www.mainstreamrecords.de