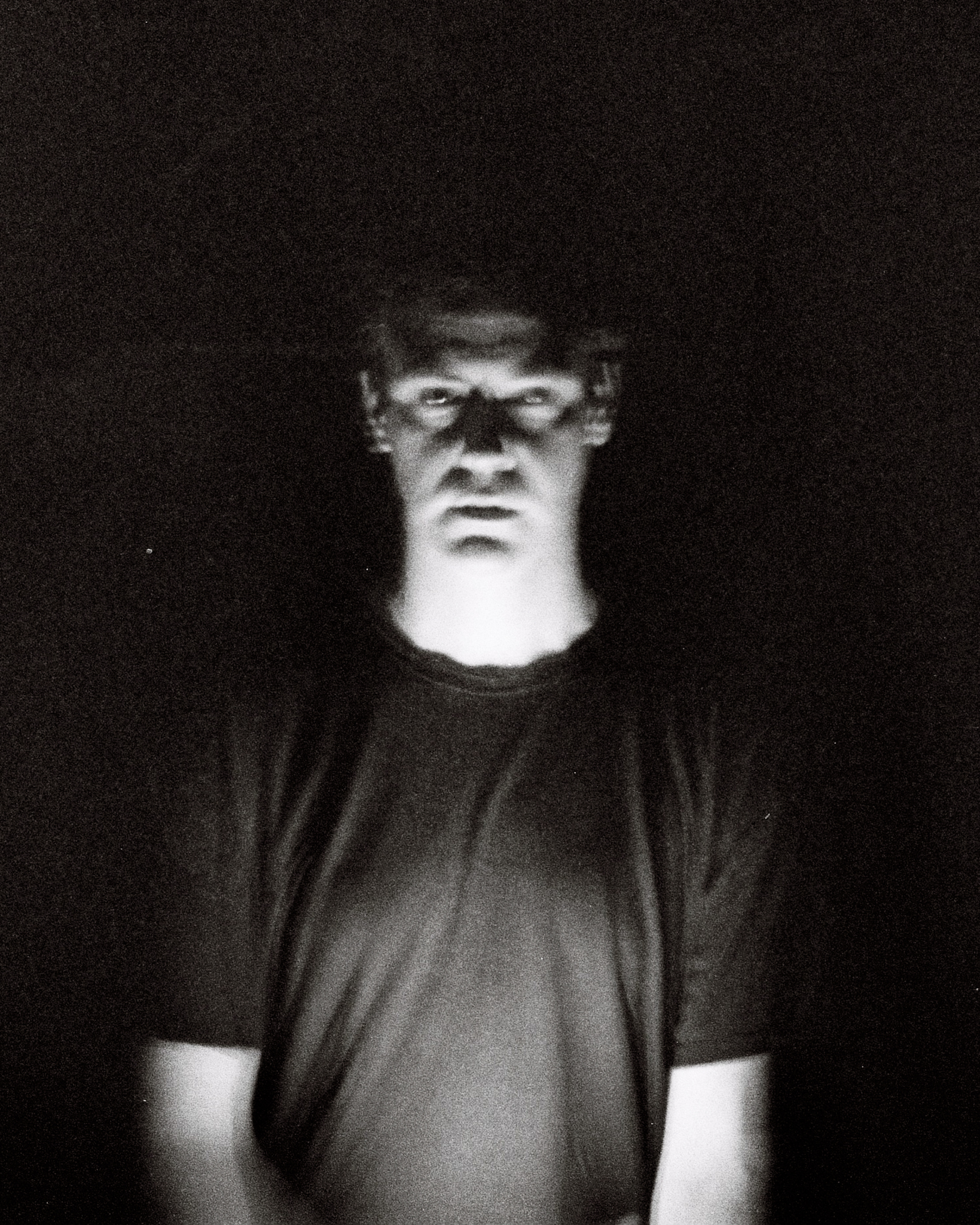 photos by Johnny Bohlen
With the 2020 release of BLACK MAGNET's debut album, Hallucination Scene, a new industrial metal power emerged from the unlikely landscape of Oklahoma City. After anxiously waiting out the pandemic, BLACK MAGNET returned to the road in late 2021 and now prepares to drop the second full-length burst of machine-driven mayhem and electronic deviance, Body Prophecy.
On Body Prophecy, BLACK MAGNET mastermind James Hammontree welds the frenetic vitality of post-punk and metal energy with driving synthetic club beats, factory force physicality, and alluringly stark melodic pulses. Tracks like "Floating In Nothing" and "Violent Mechanix" feature both intensely catchy hooks and hammering brutal noise. "Sold Me Sad" is a quietly deranged lullaby that takes an atmospheric turn. The throbbing drug-addled lurch of the Manson/Reznor-esque "Incubate" is, at the end of the album, treated to a completely re-imagined and extended club style remix by scene legend Justin K. Broadrick (Godflesh, Zonal, Jesu).
For all its harsher, scraping atmospheres and pummeling aggression, Body Prophecy always remains an eminently tight, memorable album molded for the stage and constructed to keep bodies in motion and listeners transfixed.
Performed by James Hammontree, Body Prophecy was engineered and mixed by Sanford Parker at Hypercube Studios (Youth Code, Statiqbloom, Bloodyminded), mastered by Colin Jordan at the Boiler Room (Ministry, Pigface, Eyehategod) and completed with artwork by Jesse Draxler (Nine Inch Nails, Ghostmane, H09909) and photos by Johnny Bohlen.
BLACK MAGNET is prime listening for fans of Ministry, Skinny Puppy, Godflesh, Front Line Assembly, Nine Inch Nails, Code Orange, Pitch Shifter, Head Of David, Killing Joke, Author And Punisher, Ghostmane, H09909, and Youth Code.
The lead Body Prophecy single, "Floating In Nothing," was directed by James Hammontree, and filmed by/includes the full live lineup, which sees Hammontree joined by Ryne Bratcher on guitar and Eric Goreman on synth.
Hammontree writes, "The song was inspired by the book I Have No Mouth and I Must Scream by Harlan Ellison and how I personally relate to the main character."
Watch BLACK MAGNET's "Floating In Nothing" video RIGHT HERE.
20 Buck Spin will release Body Prophecy on LP, CD, and digital platforms on July 29th. Find digital preorders HERE and watch for physical preorders, additional audio previews, and more to post in the coming days.
BLACK MAGNET will announce bouts of touring throughout this year and next with sporadic regional shows happening regularly in support of Body Prophecy.
BLACK MAGNET Live:
7/22/2022 Ponyboy – Oklahoma City, OK w/ Twin Tribes
Body Prophecy Track Listing:
1. A History Of Drowning
2. Violent Mechanix
3. Floating In Nothing
4. Incubate
5. Hermetix
6. Wolverine Dreams
7. Body World
8. Sold Me Sad
9. Last Curse
10. Dowsing
11. Incubate – Justin K. Broadrick Remix
https://blckmgnt.bandcamp.com
https://www.instagram.com/bl4ckm4gnet
https://www.facebook.com/blckmgnt
https://www.20buckspin.com
https://listen.20buckspin.com
https://www.facebook.com/20buckspin
https://twitter.com/20buckspinlabel
https://www.instagram.com/20buckspinlabel