With Au De La, the impending release of the sophomore album from BIG|BRAVE, rapidly approaching through Southern Lord Recordings, the LP-opening "On The By And By And Thereon" has been premiered through Exclaim! Magazine.
With five expansive movements which transmit BIG|BRAVE's creative sounds with exceptional production values, Au De La was recorded at Hotel2Tango with Efrim Menuck (Godspeed You! Black Emperor, Thee Silver Mt Zion Memorial Orchestra) and mastered by Harris Newman at Grey Market (Front Line Assembly, Godspeed You! Black Emperor, C H R I S T). Presenting forty-five minutes of luminous, exploratory, post/avant rock, with multiple personalities intertwining in an organic delivery, the album sees vocalist/guitarist Robin Wattie, guitarist Mathieu Bernard Ball and drummer Louis-Alexandre Beauregard creating a layered, engaging, memorable, visceral expedition. "On The By And By And Thereon," the lead track to this auditory journey, which is one of several on the album to feature shimmering nets of violin by Jessica Moss (Thee Silver Mt Zion Memorial Orchestra), makes its public manifestation for the first time through Exclaim! Offers the magazine, "'On The By And By And Thereon' opens with dark, distorted start-and-stop guitar and drum pattern before the vocals kick in, adding another layer of dramatic flair. Following a dramatic pause midway through the song, things settle back into spellbinding repetition before an ominous outro brings it to a gloomy end."
Explore BIG|BRAVE's "On The By And By And Thereon" through Exclaim! Magazine now at THIS LOCATION.
Also view the trailer for Au De La at THIS LOCATION.
Southern Lord will issue BIG|BRAVE's Au De La with digital, CD, and both black and clear LP formats on September 18th. Preorders for the physical versions are available HERE and the digital HERE.
BIG|BRAVE has begun booking new live shows in support of Au De La, including a hometown record release show for the record in Montreal on September 12th. Additionally, the band will be touring Europe in November; while the tour is still being booked, the band has confirmed performances at All Tomorrow's Parties' Nightmare Before Christmas 2.0 in North Wales, as well as a show at Le Guess Who Festival in Utrecht, Holland. The full tour routing and additional live actions will be announced in the coming days.
BIG|BRAVE Live:
9/12/2015 Bar Le Ritz PDB – Montreal, QC Au De La release party w/ Lungbutter [info]
11/27-29/2015 Prestatyn Holiday Centre – Pontins, North Wales @ ATP's Nightmare Before Christmas 2.0 [info]
11/19-22/2015 Le Guess Who Festival – Utrecht, NL [info]
Building spectacular, inverted rock constructions that sound many magnitudes bigger than one would suspect a trio was capable of, BIG|BRAVE has been in existence since 2012, with members spread across two guitars and drums respectively. Unhurried and untouchable, BIG|BRAVE possess that same valued independent spirit which pervades their local contemporaries, and is at the root of their intense and exploratory musical offerings. Au De La lulls and lurches between passages of rhythmic noise pollution and vocal led awe, using considered juxtapositions of force and restraint to warp the senses across its lifespan. Remarkably quiet at times, their ambiance is not one of minimalism, but of dawning, foreboding power with the need to be vented, and when the hot flushes of blighted percussion and monochromatic guitar scrapes arrive, they arrive with triumphant force.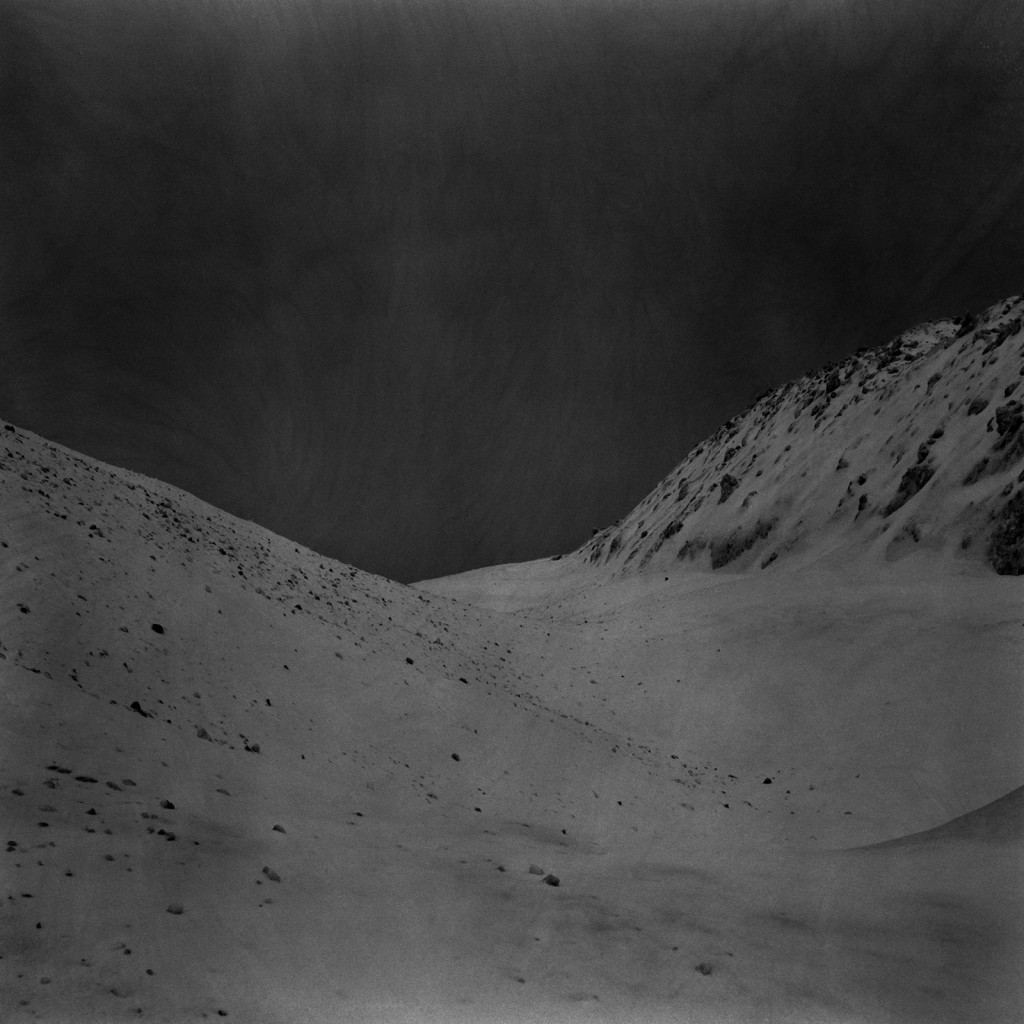 http://www.bigbrave.ca
http://www.bigbrave.bandcamp.com
http://www.facebook.com/bigbravemusic
http://www.southernlord.com
http://www.southernlord.bandcamp.com
http://www.facebook.com/SLadmin
http://www.twitter.com/twatterlord