[photo by Ándrea Pentabona]
New Noise Magazine is hosting the debut of "Long Kiss Goodnight" from Boston-based bass and drum duo BEDTIME MAGIC. Delivered in the form of a lyric video, the track is the lead single from the band's Andrew Schneider-produced Pillow Talk LP, confirmed for November 8th release through Nefarious Industries. Preorders and the rest of the album's details are also now unveiled.
BEDTIMEMAGIC– with Nicholas Pentabona on bass and vocals, and Morgan Berns handling drums, vocals, and pedal organ – delivers a caustic style of noise rock-influenced grime-pop thunder, like elements of some of the Sub Pop and Amphetamine Reptile prime acts were boiled down into a high-volume/low-end greasebomb and fired into the listener's face through a bazooka.
The duo's grooves explode on the Pillow Talk LP, having sanctioned the talents of Andrew Schneider (Cave In, Daughters, Unsane) to produce and mix the album and adequately corral their booming riffage, after which the tracks were mastered by Carl Saff (Child Bite, Fu Manchu, Fifteen).
Check out BEDTIMEMAGIC's "Long Kiss Goodnight" lyric video at New Noise Magazine RIGHT HERE.
BEDTIMEMAGIC's Pillow Talk LP will see release on vinyl and all digital platforms through Nefarious Industries on November 8th. Find preorders at the label webshop HERE and Bandcamp HERE. Watch for new audio premieres and more from the record to see release in the weeks ahead.
BEDTIMEMAGIC Tour Dates:
10/28/2019 Halloween Hall-Of-Dreams @ ONCE Lounge – Somerville MA *performing works by Pat Benatar [info]
11/08/2019 ONCE Ballroom – Somerville MA w/ GayC/DC, Patty Bourrée [info]
Nicholas Pentabona offers, "Of all the songs on this LP, 'Long Kiss Goodnight' is the most difficult to discuss. 'Warm Milk' is about my struggles with body image and food. We wrote 'Snore Snore Snorer' after hearing some asshole prattle on about how great their life was going… clearly full of shit."
"But songs are about whatever you want them to be about. They're written with a specific concept in mind, true, but who am I to say that whatever a person hears in the final product isn't equally as valid? Besides, we always get the meaning of things wrong anyway. People think 'Ace of Spades' has some deeper message but it's just about how Lemmy likes to play video poker on those machines at bars. Likewise 'Closing Time' was about the birth of Dan Wilson's son. Who the fuck knows?"
"Pillow Talk, keeping with BEDTIMEMAGIC craft, is a quadruple entendre. There's the classic definition: things spoken intimately to another person behind closed doors, in private, in bed. There's a common usage: things we say that we don't necessarily mean in order to bolster another person or convince them to go along with something. There's a third meaning: Talking about sleep and sleepin' equipment, rituals. Duh. And a fourth, which is using conversation, language, and dialogue as a cushion. A cushion for what, though? To comfort? To soften? Or to create distance between each other? Or none of the above?"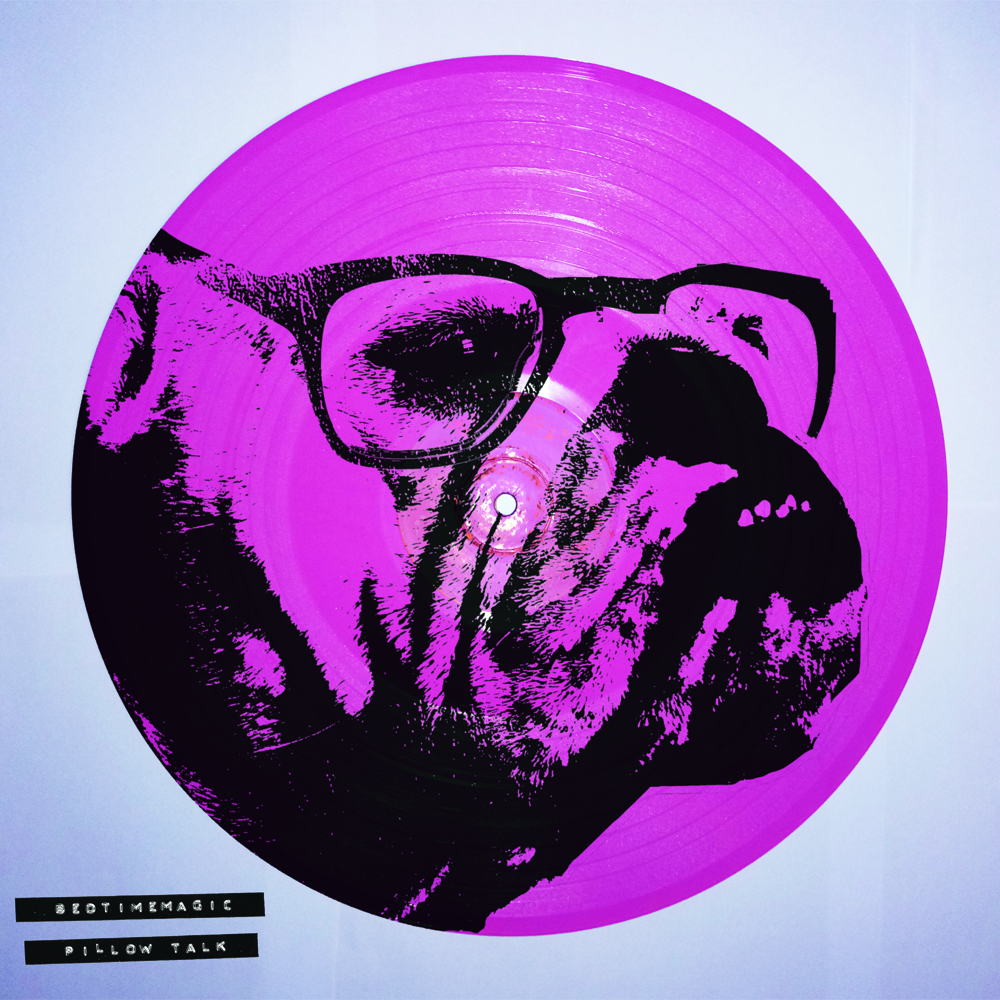 Pillow Talk Track Listing:
1. Long Kiss Goodnight
2. Old Mattress
3. Hospital Corners
4. Dirty Sheets
5. Guest Cot
6. Wake-Induced Lucid Dreaming
7. Snore Snore Snorer
8. Warm Milk
9. Endless Slumber
10. Waking Dream
https://bedtimeboston.bandcamp.com
https://www.instagram.com/BEDTIMEMAGIC69
https://www.facebook.com/REALBEDTIMEMAGIC
http://nefariousindustries.com
http://www.facebook.com/NefariousIndustries
http://www.twitter.com/NefariousInd
https://www.instagram.com/nefarious_industries