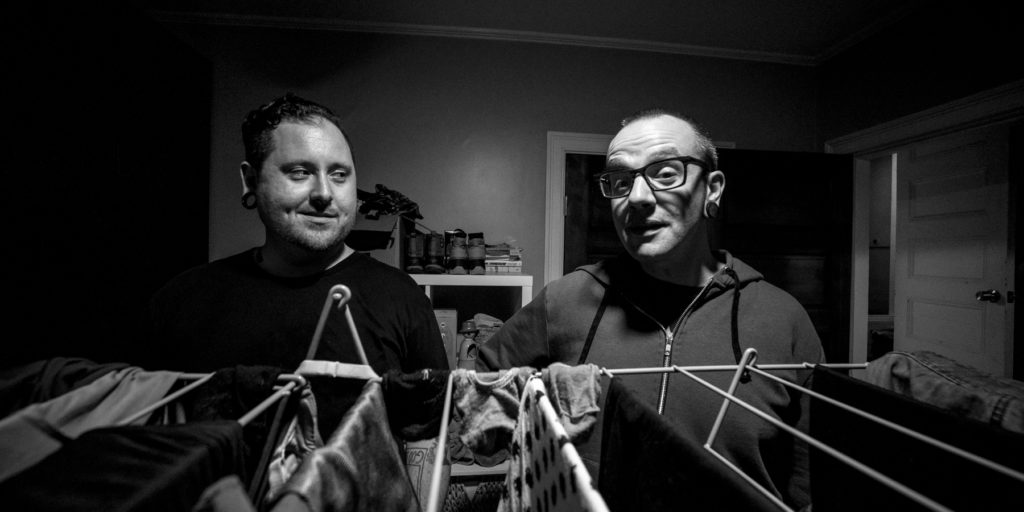 Decibel Magazine is streaming volatile duo BEDTIMEMAGIC's raging new LP, Pillow Talk, ahead of its release through Nefarious Industries this Friday. The Boston-based bass and drums gruesome twosome delivers thundering noise rock-influenced grime-pop thunder reminiscent of the gnarlier acts of the Sub Pop and Amphetamine Reptile rosters.
With Nicholas Pentabona on bass and vocals, and Morgan Berns on drums, vocals, and pedal organ, BEDTIMEMAGIC's grooves explode on Pillow Talk, having sanctioned the talents of Andrew Schneider (Cave In, Daughters, Unsane) to produce and mix the album and adequately corral their tonal obliteration, after which the tracks were mastered by Carl Saff (Child Bite, Fu Manchu, Fifteen).
When asked for comment on the new LP, Pentabona rambles, "I'm of the opinion that ghosts would be naked. Clothes don't have a spirit, right? You don't see textiles alone haunting people, only on the bodies of ghosts. That's BS, unless there are clothing stores or, like, clothing bins in the afterlife… And then why is everything so tattered?"
Decibel writes with their advance stream of the record, "It's been well-established that duos can make a lot of noise. Hell, label Nefarious Industries is a bit of a hotbed for them. Cinema Cinema, A Fucking Elephant, Dying Whale, Fuck Your Birthday, and Bangladeafy all share a home with BEDTIMEMAGIC. However, only the latter shares the drum and bass set-up, though, which is appropriately noisy. Making things apter is the fact that the noise is, well, noise rock. To continue with the duo bit, BEDTIMEMAGIC shout and strum akin to the best of Amp Rep and Sub Pop."
Hear BEDTIMEMAGIC's Pillow Talk LP early through Decibel's premiere RIGHT HERE.
Pillow Talk will see release on LP and all digital platforms through Nefarious Industries this Friday, November 8th. Find preorders at the label webshop HERE and Bandcamp HERE.
Following a short East Coast run and several regional shows in support of the album, BEDTIMEMAGIC is booking new performances including an upcoming radio show set. The band will play live on the air next Wednesday, November 13th at 10:30pm Eastern on WMFO 91.5 FM in the Boston area and their website HERE.
BEDTIMEMAGIC:
11/13/2019 WMFO 91.5 FM Live Radio Performance [info]
1/24/2020 The Uke – Manchester, NH w/ Grizzlor, wKeah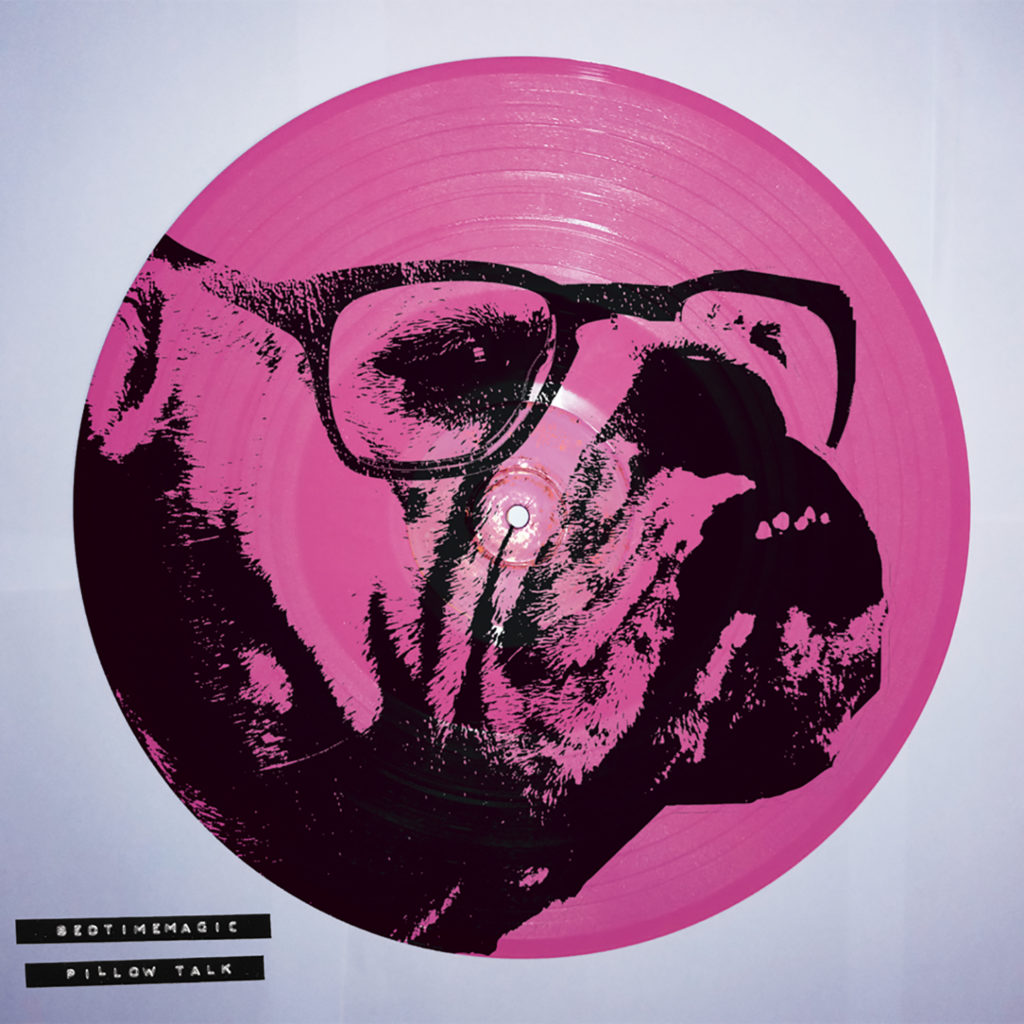 https://bedtimeboston.bandcamp.com
https://www.instagram.com/BEDTIMEMAGIC69
https://www.facebook.com/REALBEDTIMEMAGIC
http://nefariousindustries.com
http://www.facebook.com/NefariousIndustries
http://www.twitter.com/NefariousInd
https://www.instagram.com/nefarious_industries