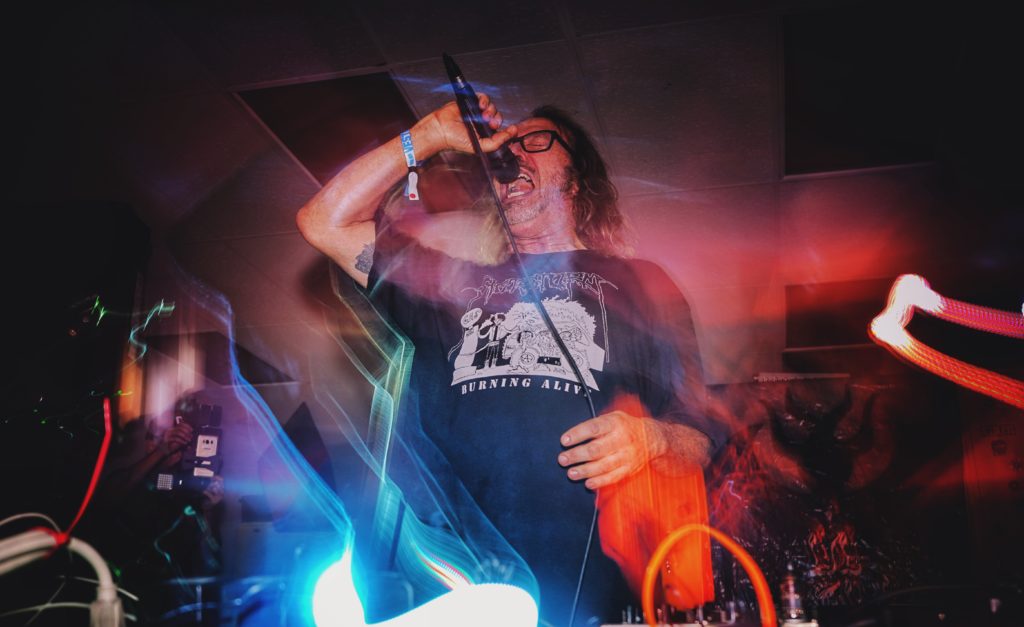 "…as abrasive and alienating as it gets…" — BrooklynVegan
BrooklynVegan is currently hosting the panic-stricken video clip for "Mandatory Human Exit" from BASTARD NOISE. The hymn comes by way of the project's impending split with XIPHOID DEMENTIA.
Titled Human Extinction Engine, the harrowing offering pairs harsh space ambience of BASTARD NOISE with XIPHOID DEMENTIA's throttling yet textured death industrial. Conceptually, both artists unite in seeing a world where humans slowly tighten the noose around their own neck through "advancement" and "industry." Yet each artist reflects this concept in very different ways.
Comments BASTARD NOISE's Eric Wood, "'Mandatory Human Exit" immediately eludes to the fact that the only enemy of this sacred earth is this 'shit species' known as modern man. His willingness to exploit her priceless offerings for capital gain — even in the face of potential, horrific suicide — is the ultimate crime. Only nature is god. Humans are a cancer that deserve immediate, simultaneous eradication."
View "Mandatory Human Exit," courtesy of BrooklynVegan, at THIS LOCATION.
Witness XIPHOID DEMENTIA's previously-released video for "Malevolence" as well as the album trailer below.

Human Extinction Engine will be released on March 1st on LP and digitally via a joint venture among Scry Recordings, Existence Establishment, and Phage Tapes. Preorders are currently available now via all labels or directly through BASTARD NOISE. Follow the links below.
Preorder from SCRY RECORDINGS
Preorder from BASTARD NOISE
Preorder from EXISTENCE ESTABLISHMENT
Preorder from PHAGE TAPES
BASTARD NOISE began as a combination side project and alter ego (with early releases often bearing both names) of the powerviolence group Man Is The Bastard in June of 1991. When Man Is The Bastard ended, BASTARD NOISE continued, mostly through the use of so called "caveman electronics" (the term that Henry Barnes gave his homemade tube oscillators) and vocals. Since then, the project has gone through various forms and sounds ranging from heavy rock to power electronics to full on noise. In 1999, John Wiese joined the fold which moved the project into more atmospheric territory, before leaving in 2004. Eric Wood and W.T. Nelson remained as the core of the project and the recent return of Joel Connell, along with Danny Walker's arrival, pushed the project back toward a sound similar to Man Is The Bastard. Currently, BASTARD NOISE is the solo project of Eric Wood with frequent collaborators.
XIPHOID DEMENTIA is the electronic music project of sound artist Egan Budd. Recordings began in 1999 and despite infrequent collaborations XIPHOID DEMENTIA has remained a solo project. With XIPHOID DEMENTIA, Budd aims to create emotionally and visually charged soundscapes that affect the psyche of listener in both a conscious and subliminal nature. Compositions range from cerebral industrial to introspective drone and the many realms within.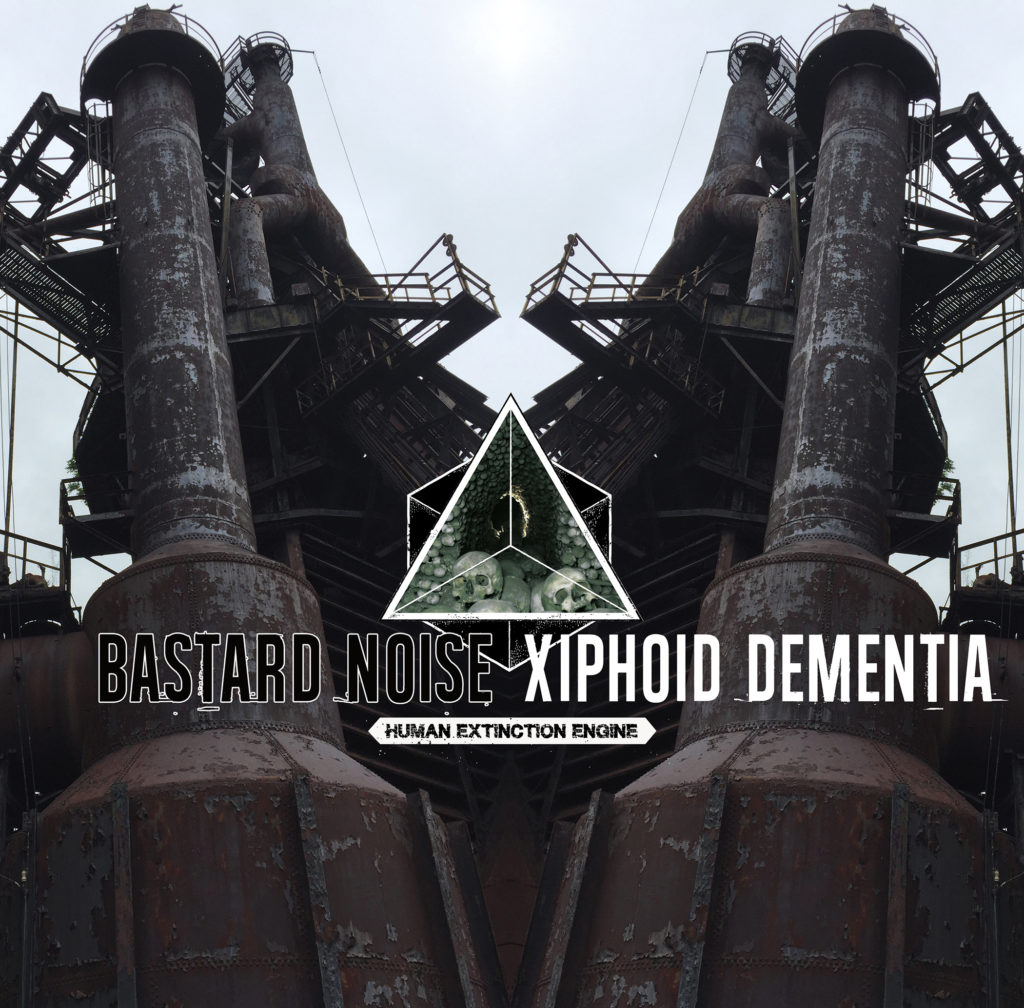 http://www.existest.org/xdementia
http://www.facebook.com/xdementia
http://soundcloud.com/xdementia
http://www.bastardnoiseskullvault.com
http://www.existest.org
http://www.scryrecordings.com
https://phagetapes.miiduu.com
http://www.terror.lt/