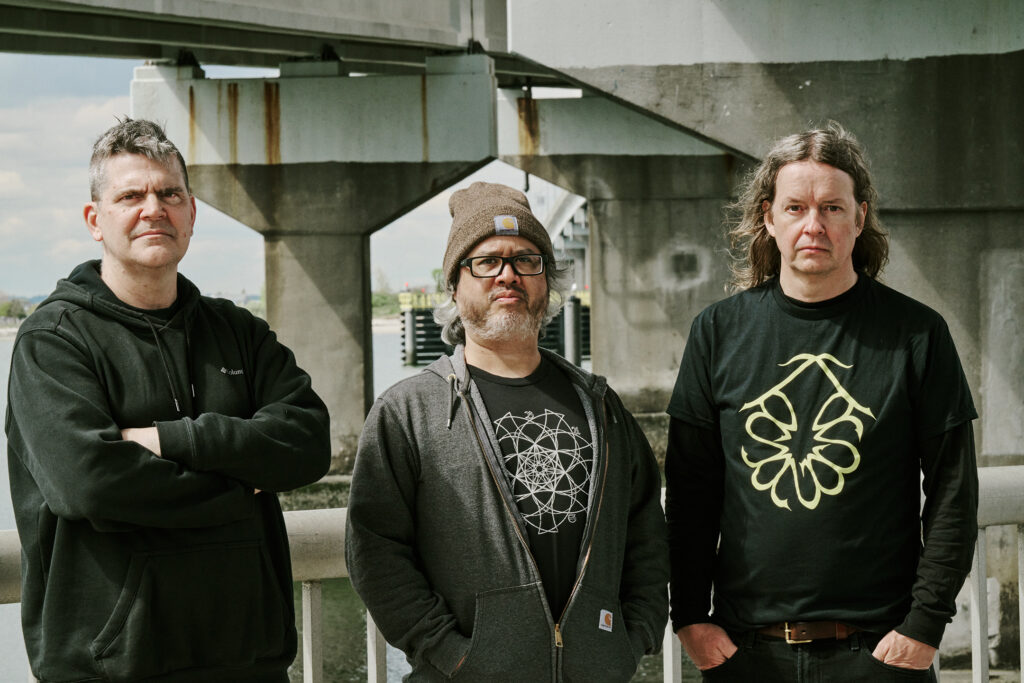 photos by Caleb Bryant Miller
Nefarious Industries presents Succumbent, the second LP from Brooklyn, New York-based instrumental avant-prog trio BASSOON, confirming the album for November release alongside a run of tour dates, and issuing the cover art, track listing, preorders, and lead single, "Omnidolent."
Nestled in Brooklyn's art-metal underground since 2007, BASSOON started as the drum-machine-powered duo of Stuart Popejoy with Harvey Milk bassist Steve Tanner before evolving into the current trio of Popejoy on bass and keyboards with stalwart Brooklyn polymaths Sean Moran on guitar and John Mettam on drums. Their 2012 eponymous release and epic live shows earned them the praise of TimeOut's Hank Steamer as, "Brooklyn's heaviest and most challenging, bringing to mind a mixture of Melvins-style avant-sludge and daredevil '70s fusion," and their inclusion in Brad Cohen's "15 best metal bands in NYC" in the Observer in 2017.
BASSOON's Succumbent brings fresh forays into advanced heaviness, drawing upon Magma-esque intricacy, austere minimalism a la Krallice, '70s fusion/jazz harmony, and more pounding riffs like those from their first release in 2012. The album's intro "Omnidolent" provides a wide-ranging overture from stoner anthem to duophonic dissonance, followed by the austere blast-rock of "Succumbent" before ending the A-side with the polyrhythmic power rocker "Ossuarium." The back side presents two contrasting takes on heavy minimalism: "Pentisept" layers mathy melodicism over a shifting drum ostinato, while "Cyclops" cooks a slowly twisting intervallic mono-groove to a blast-beat boil. The album finishes with the Brahmsian prog of "Born To Doom."
Succumbent was recorded and mixed by legendary engineer Tony Maimone at Studio G in Brooklyn (The Book Of Knots, Ani DiFranco, Mike Watt), mastered by Alan Douches at West West Side Music (Mastodon, The Dillinger Escape Plan, Converge), and completed with art/design by the band's Stuart Popejoy.
The first single from BASSOON's Succumbent, the album opening "Omnidolent," is now streaming at THIS LOCATION.
Succumbent will be released on LP and all digital platforms on November 17th. Find preorders and merch at the Nefarious Industries webshop HERE.
Watch for new videos and additional updates on the album to post over the weeks ahead.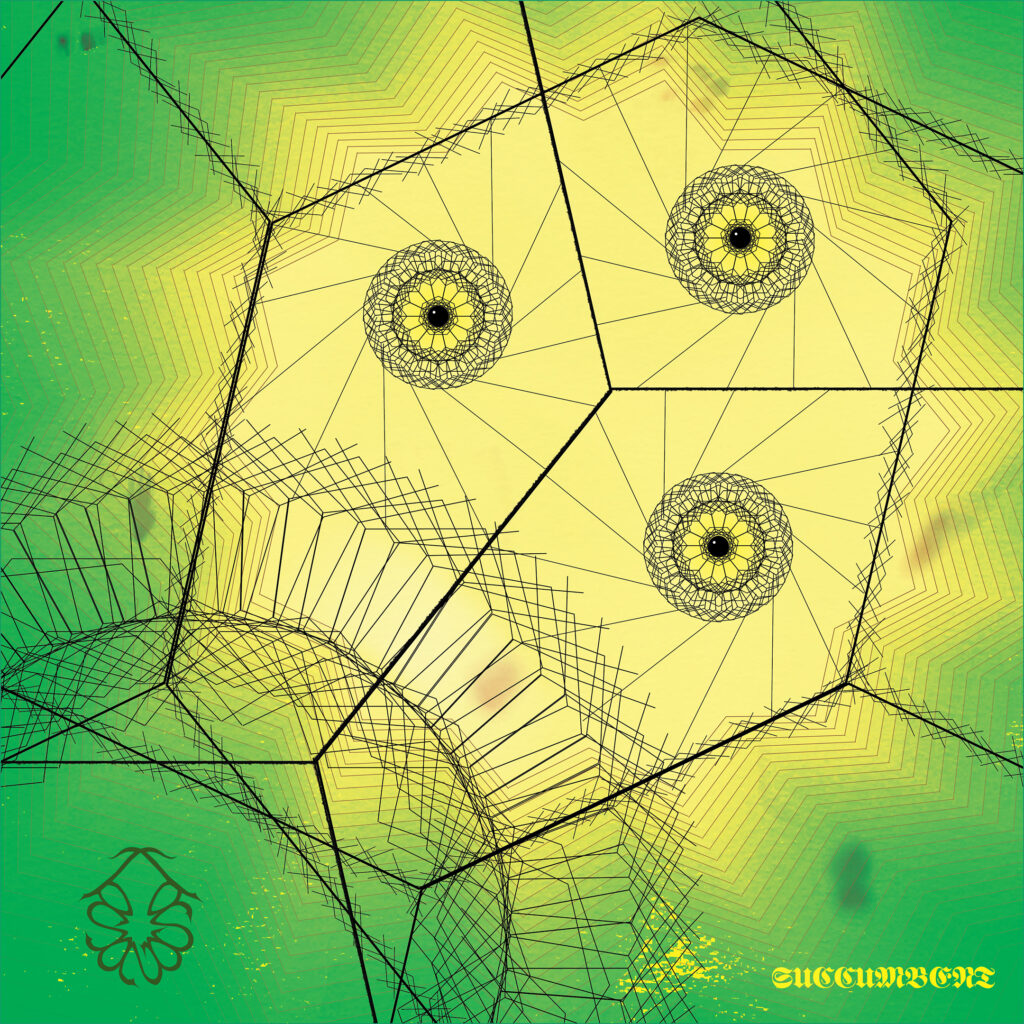 Succumbent Track Listing:
1. Omnidolent
2. Succumbent
3. Ossuarium
4. Pentisept
5. Cyclops
6. Born To Doom
BASSOON is booking live excursions in support of the album, starting with a hometown Brooklyn release show October 27th. That show is followed by a run of dates through the Midwest, hitting Chicago, Cincinnati, and Louisville November 10th-13th where they'll play with Aseethe, Anatomy Of A Habit, labelmates Tina Fey and Nequient, and more along the way. See all confirmed dates below and watch for more to post over the months ahead.
BASSOON Live:
10/27/2023 Hart Bar – Brooklyn, NY *record release show w/ PH0, Blisspoint, Splinternet
11/10/2023 The Burlington – Chicago IL w/ Aseethe, Anatomy Of A Habit, Nequient
11/12/2023 The Comet – Cincinnati, OH w/ Tina Fey
11/13/2023 Highlands Taproom – Louisville, KY
BASSOON:
Stuart Popejoy – bass, keys
Sean Moran – guitar
John Mettam – drums
https://bassoon.bandcamp.com
https://www.facebook.com/bassoontheband
https://nefariousindustries.com
https://nefariousindustries.bandcamp.com
https://facebook.com/nefariousIndustries
https://instagram.com/nefarious_industries
https://twitter.com/nefariousInd