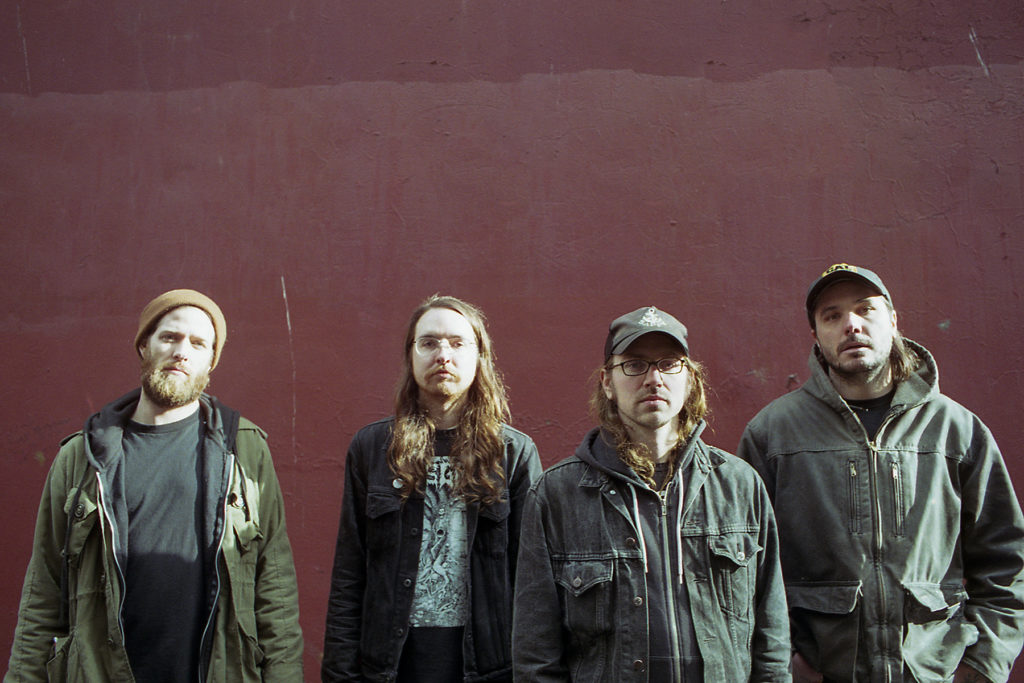 [photo by Ryan Walter Wagner]
"Victim Service," the new mid-paced stomper from Vancouver-based BAPTISTS, is now streaming at Louder Sound. The track is taken from their incoming third album, Beacon Of Faith, out through Southern Lord next Friday.
Beacon Of Faith broadly follows the same trajectory as the album's predecessors — Bushcraft (2013) and Bloodmines (2014) — combining raw adrenaline-fueled emotion, venomous vocal delivery, gigantic guitar sound, and a visceral, rhythmic propulsion, a sonic manifestation of desolate rage, bolstered by a palpable sense of urgency. Beacon Of Faith was recorded at Godcity in Salem, Massachusetts with Kurt Ballou in July 2017, mastered by Brad Boatright at Audiosiege in Portland, Oregon, and completed with photography by Jillian Mann.
Stream and share the BAPTISTS track "Victim Service" via Louder Sound at THIS LOCATION.
Southern Lord will release Beacon Of Faith next Friday, May 25th; find preorder bundles – including reissues of the band's prior albums, Bushcraft and Bloodmines – at the Southern Lord webshop HERE, and digital preorders and stream the track "Capsule" at Bandcamp HERE.
Beacon Of Faith is densely-packed, yet BAPTISTS' sound is far from claustrophobic. There is melody amongst the dissonance, as the band more deeply explore the noise rock vistas that have always underpinned their sound. The lyrics on Beacon Of Faith are drawn from the members' direct experience of a broken society and general discontentment with everyday life. A multitude of issues are in the firing line, from the Canadian court system, issues surrounding substance abuse, mental health, and how the more fortunate tend to dismiss people who have been dealt a less-fortunate hand.
Stay tuned for Baptists tour dates and more BAPTISTS news to be announced shortly.
http://baptists.bandcamp.com
http://www.facebook.com/pages/BAPTISTS/111676572202547
http://www.southernlord.com
http://southernlord.bandcamp.com
http://www.facebook.com/SLadmin
http://twitter.com/twatterlord