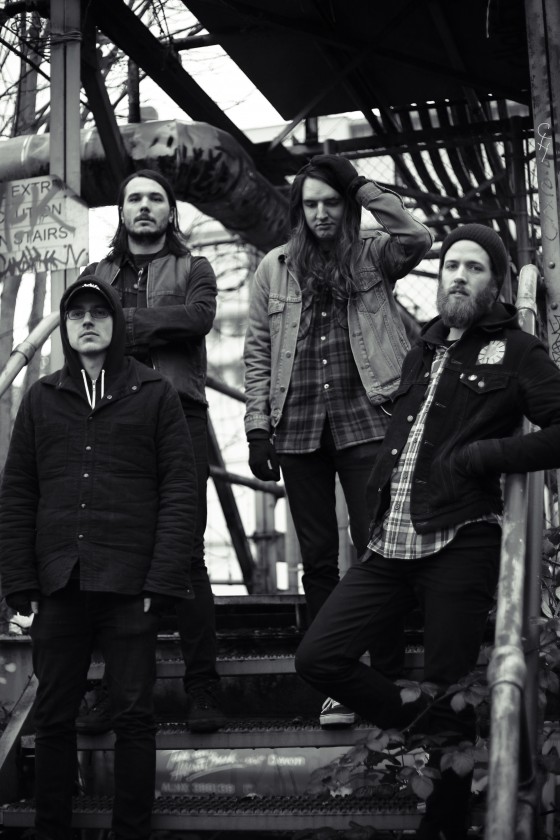 British Columbia's volatile hardcore/punk faction BAPTISTS will release their debut LP Bushcraft via Southern Lord next Tuesday, February 19th in North America.
While BAPTISTS' debut 7″ immediately turned heads scene-wide, Bushcraft is ripping them right off. Recorded at Godcity Studio with Kurt Ballou, the eleven anthems on Bushcraft embody lyrical angst and a seething vocal delivery propelled by white-knuckled snare-blasts, d-beat thunder, dissonant riff urgency and an overall relentless by-the-throat approach, advocating the band's creed of destruction through a blistering, discordant hybrid of punk-fueled hardcore.
BAPTISTS today unload the battering title track from Bushcraft via CVLT NATION.
The band previously also dropped "Think Tank Breed" from the album via BROOKLYNVEGAN.
Stay tuned for BAPTISTS tour dates to be announced next week including a trek to SXSW in Austin, Texas. In the meantime the band has locked down a hometown record release show for Bushcraft, set to take place at The Biltmore in Vancouver.
BAPTISTS Record Release Show:
2/28/2013 The Biltmore – Vancouver, BC w/ Haggatha, Erosion
http://xdrownyoursorrowsx.blogspot.ca
http://baptists.bandcamp.com
https://www.facebook.com/pages/BAPTISTS/111676572202547
http://www.southernlord.com
https://www.facebook.com/SLadmin
http://twitter.com/twatterlord