[photo by Łukasz Jaszak]
As Selfmadegod Records prepares to release Degrees Of Isolation – the impending fourth album from Polish death crew BANISHER – the label this week unveils the new single, "Apotheosis."
Recorded by BANISHER's powerful lineup including members and ex-members of Decapitated, Belphegor, Vital Remains, Hate, Redemptor, and Shodan, Degrees Of Isolation delivers eight new songs totaling forty minutes of pulverization. The album was recorded at Invent-Sound Studio in Bydgoszcz, Poland and the cover art created by Łukasz Jaszak.
The new "Apotheosis" video clip was made by RafaÅ' "Kvass" KwaÅ›ny. The band offers with its release, "'Apotheosis' was the first song that was written on Degrees Of Isolation. It's a hate-mockery hymn against all hypocrites who are pretending to be someone else that they are in real life. This is the only song on Degrees Of Isolation that sticks out from the concept of the album. This is a very raw, furious song, with a motoric verse, catchy refrain, savage blast beat coda, and crushing breakdown at the end. This is also the shortest song on the album, sort of a 'shot in the face.' What is also worth mentioning, the opening riff from the verse was written 'out of the head' on a sheet of paper during incarceration and adapted on the instrument later on after being released from custody."
See BANISHER's "Apotheosis" visualizer at the Selfmadegod YouTube channel RIGHT HERE.
Degrees Of Isolation will be released through Selfmadegod Records on CD, limited box CD, and all digital platforms February 29th. Find preorders at the label webshop HERE and Bandcamp HERE.
Also see the previously released official video for "Devil In ISO 5" HERE and the "Echoes" lyric video HERE.
Since their 2005 formation, BANISHER has delivered a captivating style of brutal death metal loaded with technical precision and an experimental/sci-fi flair, releasing albums through Torn Flesh Records, Unquiet Records, Deformeathing Production, as well as several independent demos and EPs. Their fourth album, Degrees Of Isolation appears to be the most diverse, mature, and both musically and technically advanced album they have ever captured. The lyrics are based on true events, which makes the music on Degrees Of Isolation all the more dark and depressive. Every song tackles the feelings and emotions experienced throughout incarceration, being held in custody, and after being acquitted.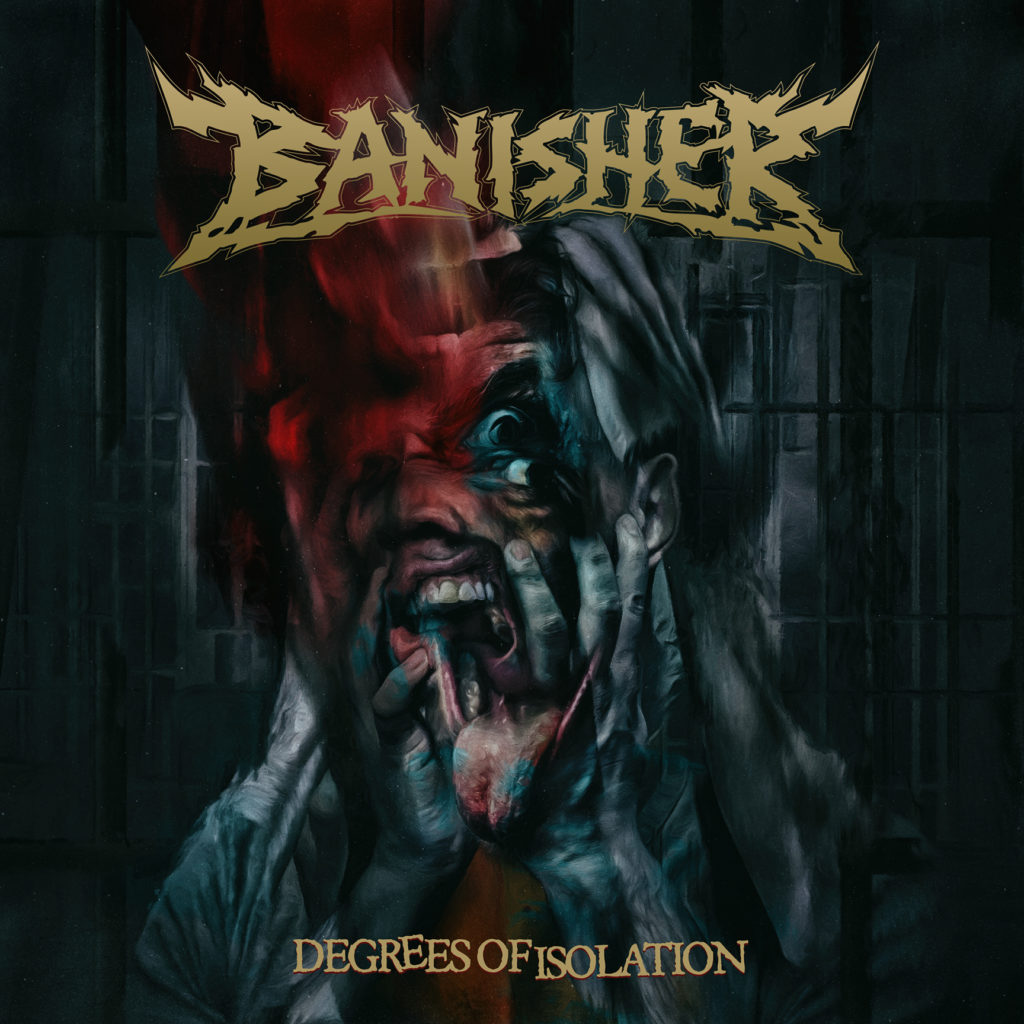 https://www.facebook.com/banisherofficial
https://www.instagram.com/banisher_official
https://banisher.bandcamp.com
http://www.selfmadegod.com
http://www.facebook.com/selfmadegod
http://www.selfmadegod.bandcamp.com
http://www.instagram.com/selfmadegod_records
http://www.soundcloud.com/selfmadegodrecords
http://www.youtube.com/user/SelfmadegodRecords