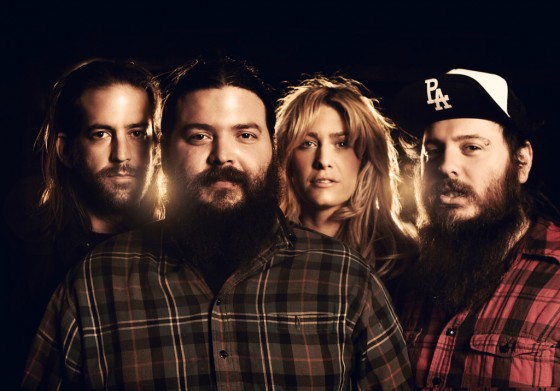 Pennsylvania stoner/doom rockers BACKWOODS PAYBACK, who were forced to cut their tour with Lo Pan short this past March due to a medical emergency, will return to the road triumphantly this June. Fittingly titled the "June 2011 Back On The Horse Tour," the trek will run from June 9 to June 25 beginning at the Crayola House in Harrisonburg, Virginia and include a June 17 stop in Kenosha, Wisconsin as a part of the Days Of The Doomed Fest. The band will be joined by Maryland psych-masters, Admiral Browning.
Said guitarist/vocalist Mike Cummings of the impending journey: "The 18 date run serves as a prelude to our much anticipated Small Stone Records debut, to be released late Summer/early Fall. Joining us for the long haul will be Admiral Browning, making this one of the 'not to be missed' tours of the year."

BACKWOODS PAYBACK – June 2011 Back On The Horse Tour
6/09/2011 Crayola House – Harrisonburg, VA
6/10/2011 The Triple – Richmond, VA
6/11/2011 The Milestone – Charlotte, NC
6/12/2011 The Nick – Birmingham, AL
6/13/2011 Little Hamilton – Nashville, TN
6/14/2011 The Hi-Tone – Memphis, TN
6/16/2011 The Mill – Iowa City, IA
6/17/2011 The P.L.A.V. – Kenosha, WI
6/18/2011 Cobra Lounge – Chicago, IL
6/19/2011 The Summit – Columbus, OH
6/20/2011 Mac's Bar – Lansing, MI
6/21/2011 31st St. Tavern – Pittsburgh, PA
6/22/2011 123 Pleasant St. – Morgantown, WV
6/23/2011 Millcreek Tavern – Philadelphia, PA
6/24/2011 The Note – West Chester, PA
6/25/2011 Krug's – Frederick, MD
BACKWOODS PAYBACK will be release their Small Stone Recordings debut later this spring. Stay tuned for details.
http://www.backwoodspayback.com
http://www.myspace.com/backwoodspayback666